I'll tell you how.

It's Trump, that's how. The man is obsessed with the fucking stock market and treats his position as means to plunge the market whichever direction is feels like it. He's no different from one of those Robber Barons you've read about — operating outside of the law or within the law because the country was lawless, in order to build extreme wealth for the purposes of sport.
The surprisingly weak jobs report for May, with just 75,000 jobs created, shows that the resilient job market is now being hit by the same weakness cropping up in other parts of the economy.

Economists say it's now likely the Fed will move to cut rates this year, possibly as early as July.

Treasury yields, which move opposite price, continued to fall sharply, and the futures market moved to price in an almost three-quarter point rate cuts by December.
Now we're factoring in nearly a 100% chance of a July rate cut. Today's jobs report pushed it over the ledge. What's hilarious is as you go down the line towards December — the rate cuts get more and more severe — with some pricing in 100bps in rate cuts.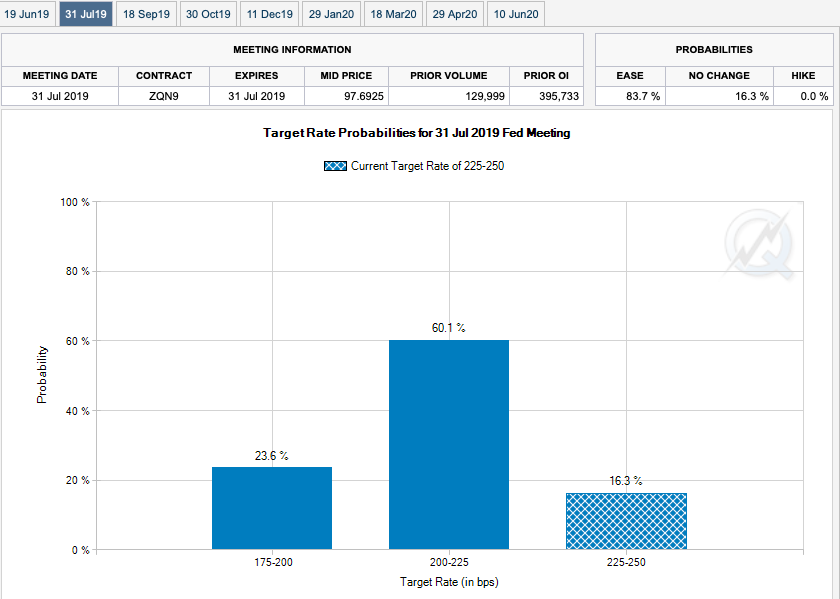 What else can I say? Markets haven't been free for a long time. Now the manipulation is ribald and gauche and in your face, like a neon green summer jacket and it's disgusting, but at the same time easy to see and even easier to pick pocket.
If you enjoy the content at iBankCoin, please follow us on Twitter