Today is another pivotal day from a technical perspective.
Crude oil is poised to move again, the price action suggests a wild ride in the upcoming weeks. If crude breaks $140, it will tap $150 quickly. Back up the truck on your favorite energy names.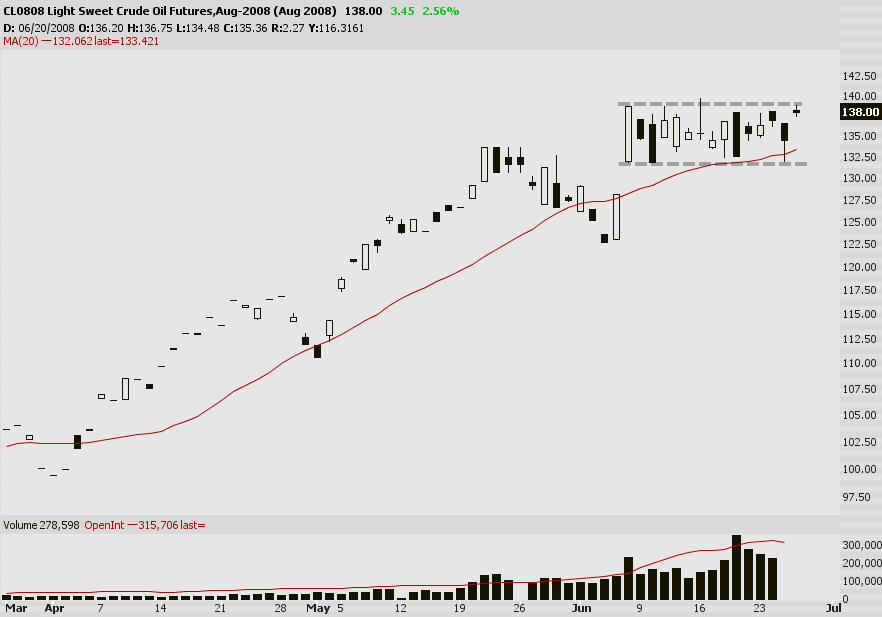 The dollar is trading at a relatively higher low, but I am waiting for a break below this channel line before I trade.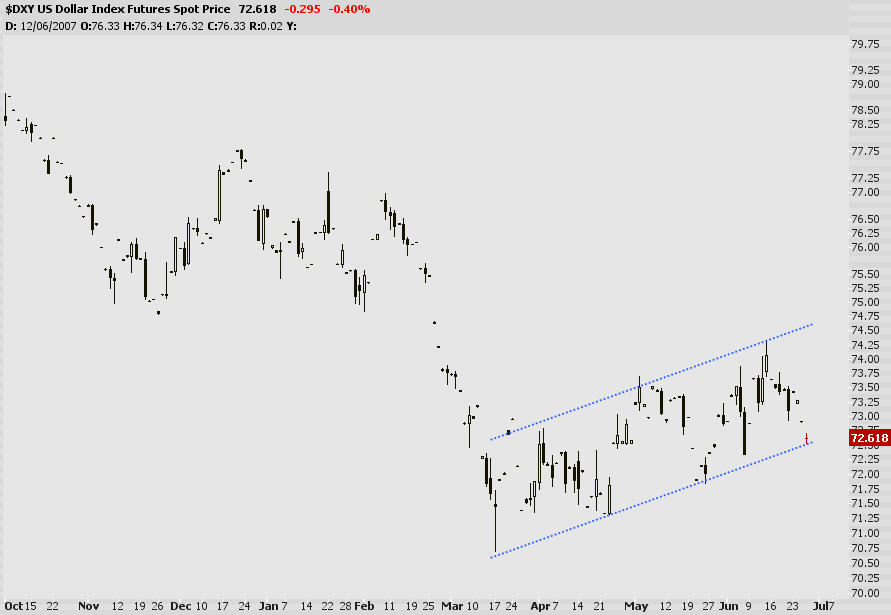 Curiously, the VIX is the most interesting piece of this puzzle. The chart of the Dow that RC posted earlier this week is a troubling signal of more losses yet to come, but for such a bone crushing move in the averages today, the VIX isn't moving. This makes me believe that the market will sustain a much larger drop before the VIX starts to rally to a point that would suggest a buy signal.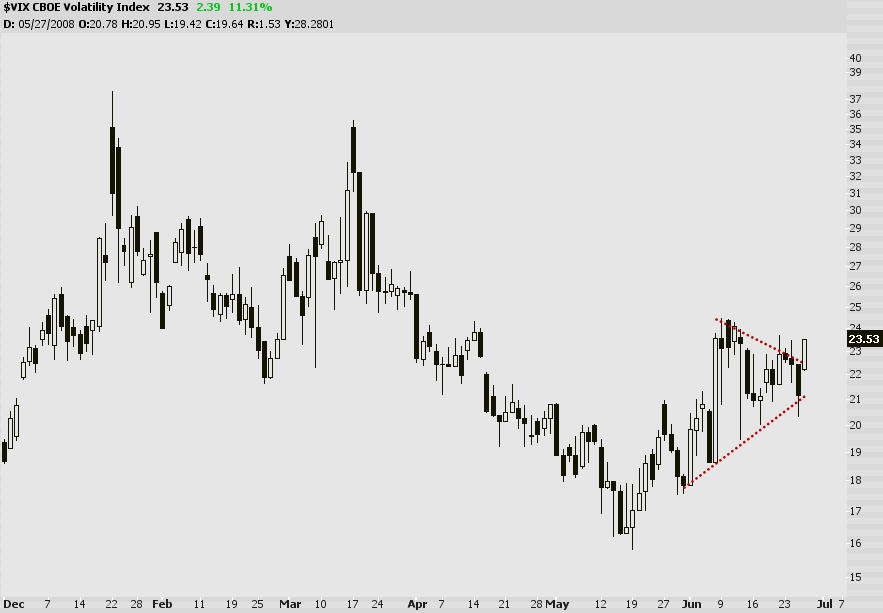 Again, this price action today is critical. I'm looking for financials weakening at support, and weakening tech stocks trading off their highs to get ready for the next leg lower. Until the VIX trades to $28, I won't budge my sentiment. Rather than try to get defensive here, get short, or else.
If you enjoy the content at iBankCoin, please follow us on Twitter