The "aftermath" of yesterdays bullshit rally has brought stock prices back to their senses. As you know, I am a degenerate option trader, and yesterday was a ball bashing event to those that chose to leverage their coin, and I was plenty leveraged. About an hour before the Fed, I was down nearly 8%, which is the largest one day drawdown I've had this year. Good news is that the drawdown has disappeared this morning. That's what makes options fun. They give me a unique "high" that can't be attained buying stock, hence my trading handle "Option Addict." Speaking of getting high, here are a few "hits" I took this afternoon.
ADBE– My favorite tech short. I own half a portion of July 40's with a target price of $36. The target was derived from the recent head & shoulders pattern that looks close to confirming. Once confirmed, I plan to add my other portion.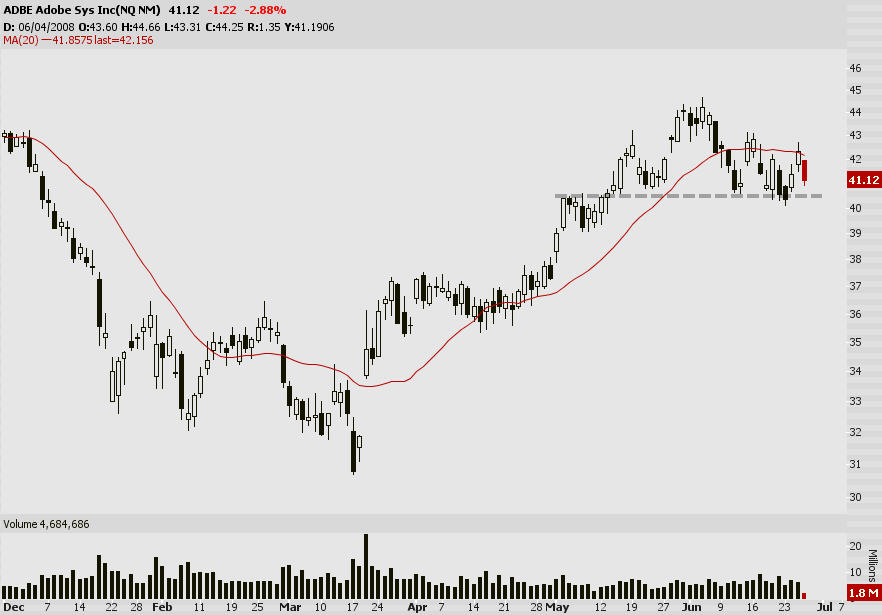 My next favorite short is ICE. Having recently ripped higher to it's 20 day, it is finally detaching from the MA. My target price is the lows, and I own the July 120's. This stock would also be a prime candidate for a call spread. Implied volatility is relatively high and weakening. Coupled with the passage of time, I would consider selling the 130/135 July call spread. As long as the stock trades below $130 at expiration, you'll take down $150 (mid) per contract.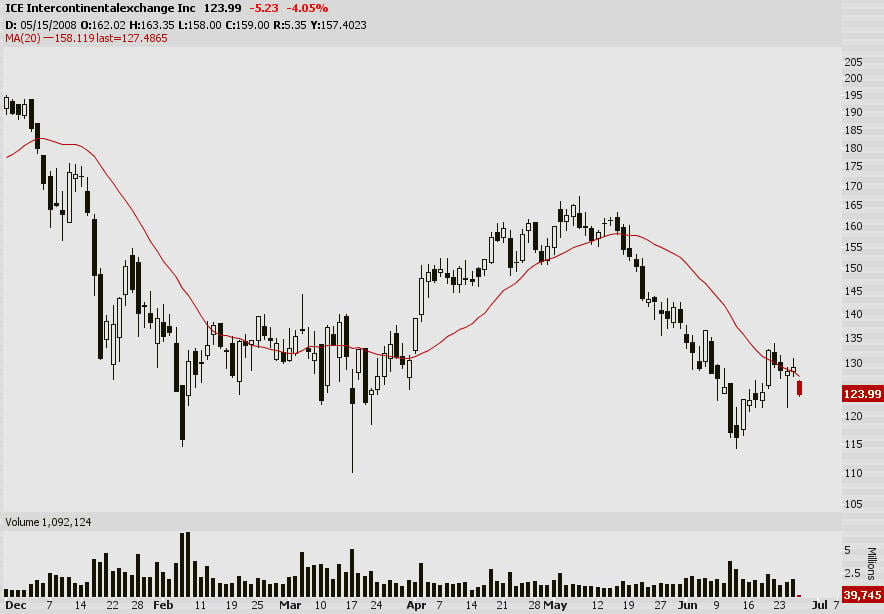 I also like puts on GOOG. Today's price action is a significant break of support, and the next level I could see this stock trading to is $475-$500. I'm going to take down some Aug 500's towards the close as long as the price remains below $535. My stop will be contingent on a rally to $545.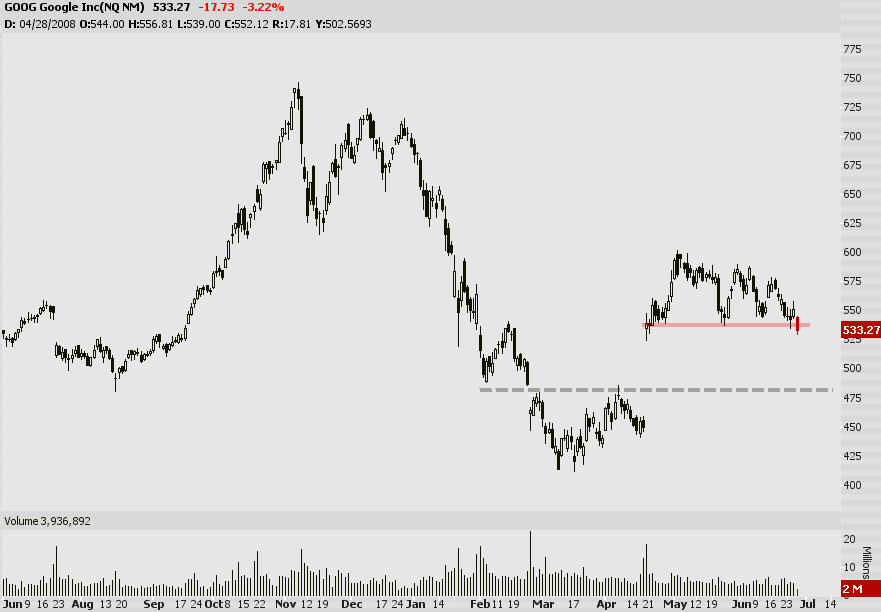 The recent rally in financials have generated excellent rips to sell. My favorite bank short today is STT. I am taking half my typical portion of puts here, and will add on a break below $65. July $60's.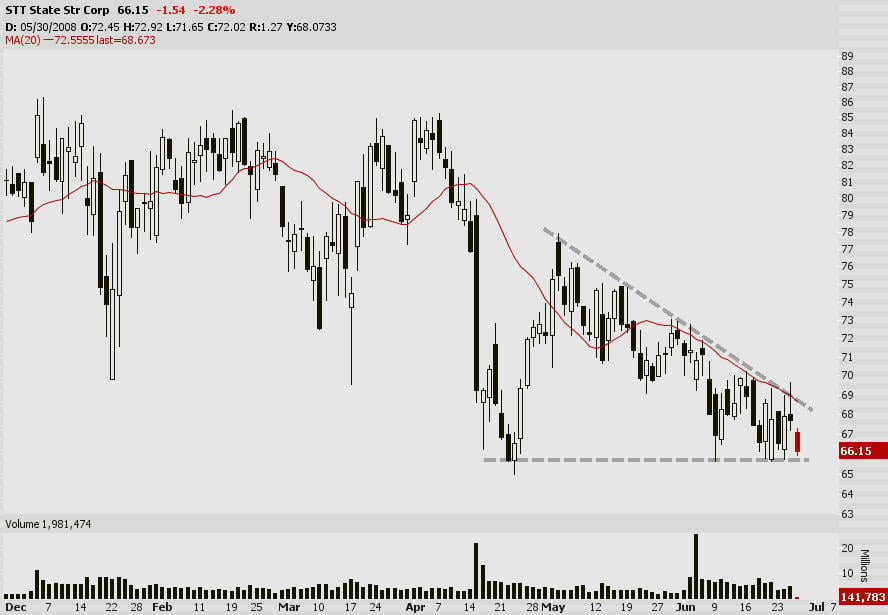 I am also adding a few long positions to my existing book. These are all energy names, obviously. I am going in heavy at these lows. Take a look at ATW.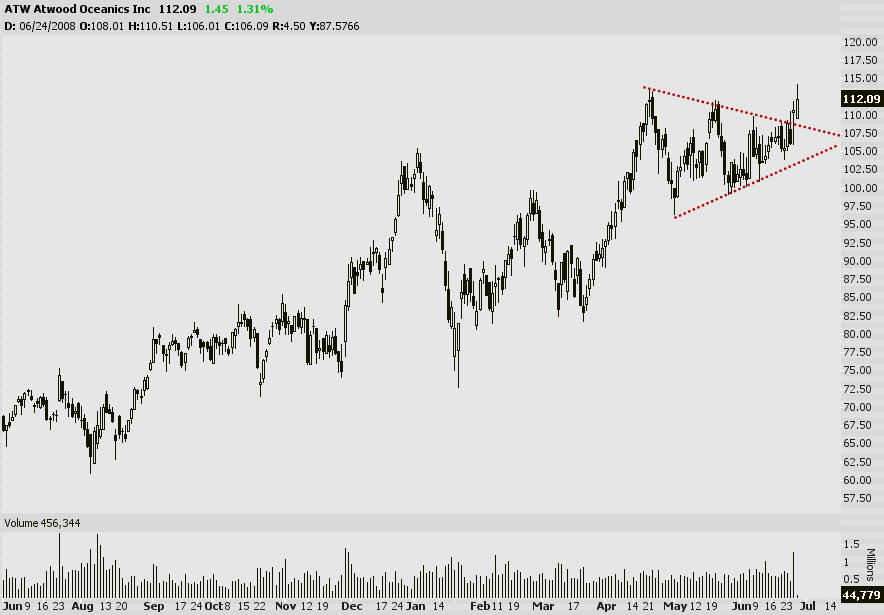 ATW was one of the few highlights of my day yesterday. I own July $115's, with a target price of $125.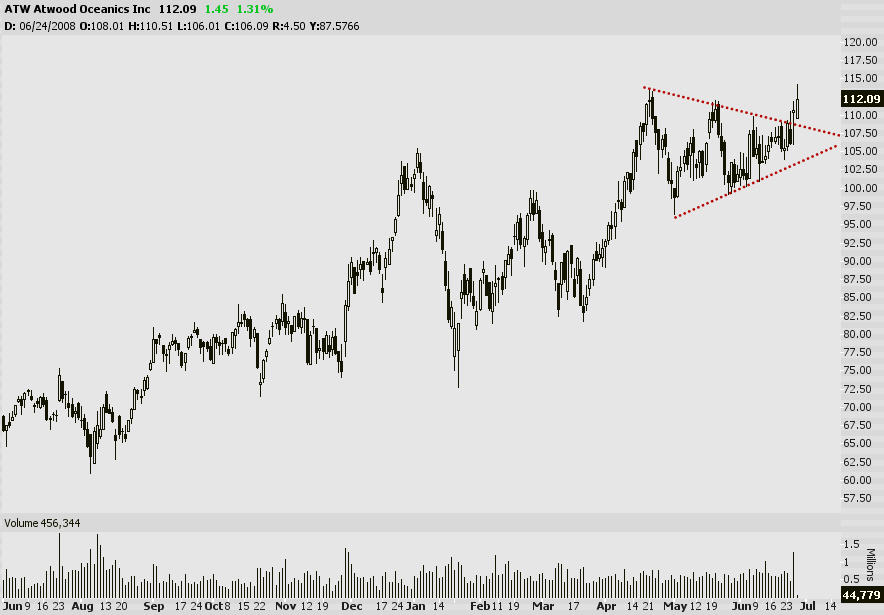 I also like ANR. It does nothing but trend higher. The bounce off the 20 day provides an easy way to manage a trade here, plus I think the next time it cracks the century mark, it will stick.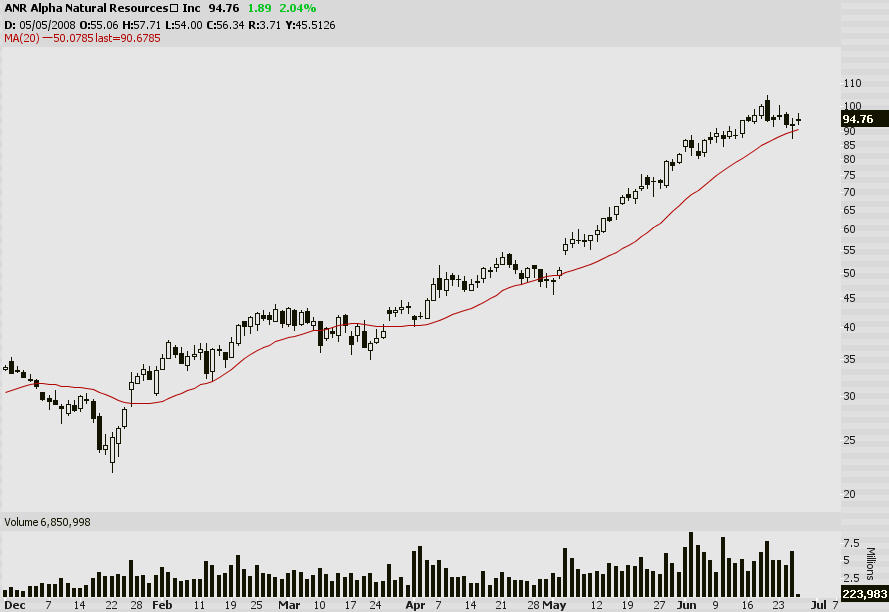 Last is UPL. I like the rally off the 20 day, and the short term continuation pattern. I bought July 100's this morning, will add to the position on a break of the Benjamin mark.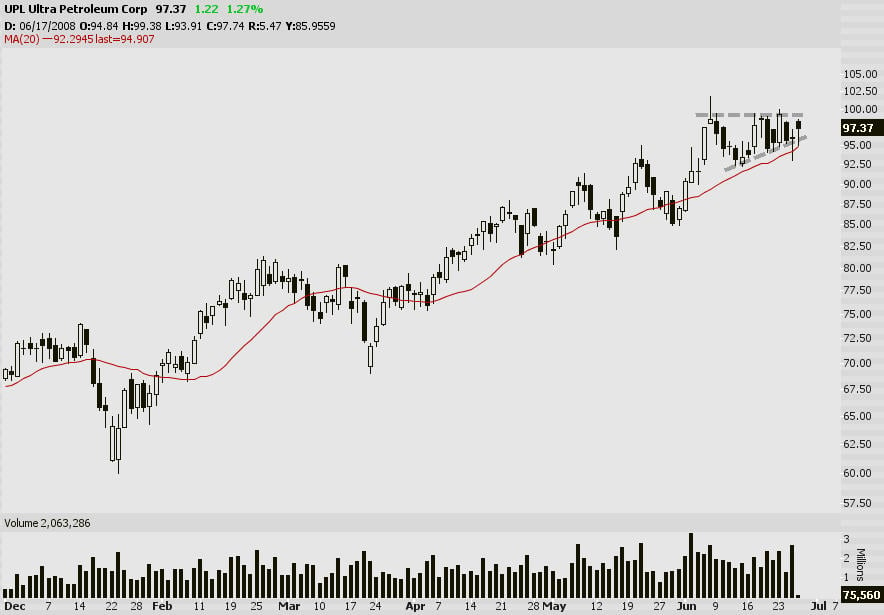 I am sure you have all been entertained with the onslaught of charts. Look at it this way, it's better than watching CNBC.
If you enjoy the content at iBankCoin, please follow us on Twitter