I feel like I have been a critical influence to the historical events that have taken place here today. Crude prints $140, the major averages confirm major technical pitfalls, critical downgrades have been asserted into the market place, and the Option Addict debuts on iBankCoin.com.
Before I depart from this most enjoyable extra curricular activity today, I emplore you to consider buying a few dips in Coal stocks. My favorite names and charts include Alpha Natural (ANR), which has already been mentioned, along with Peabody (BTU), and Foundation Coal. The dips are waiting for you, and these stocks have plenty of fuel left in the tank.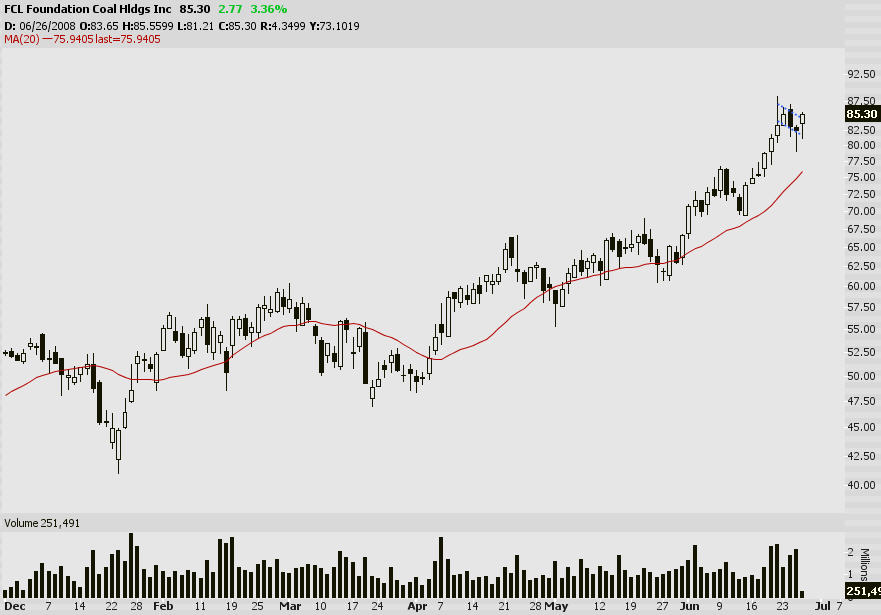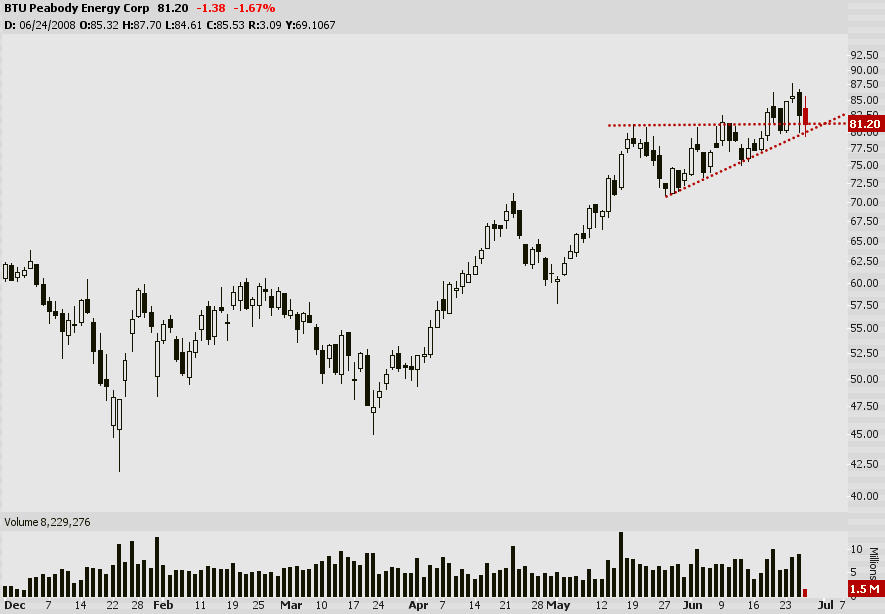 After having been spoon fed copious amounts of wang by mother market yesterday, patience paid off and the favor was returned. I have recaptured yesterdays losses, and leave iBankCoin with my backseat full of riches as I head back to my internet cave.
A special "thanks" goes out to the 6 or 7 of you that read what I had to say here today. Thanks for making this a relatively pleasant experience. Also, thanks to "The Fly" for allowing me to run down his property value.
In closing I would like to pay tribute to the person responsible for my appearance here today. This person is a personal role model, a really good friend, and all around, the greatest blogger ever.
Me.
Disclaimer: Remember, if you trade any of the stocks mentioned here today, a seminar company will invade your home town, covertly gaining access to all of your personal riches. And, you may lose money.
Later,
The Option Addict
If you enjoy the content at iBankCoin, please follow us on Twitter