Some BTC Snowflakes have created a website to promote a frivolous lawsuit claiming that Bitcoin.com is intentionally misleading visitors to buy BCH instead of BTC.
The entire affair is comical and will backfire. Here's the background: Roger Ver AKA "Bitcoin Jesus" owns Bitcoin.com. Roger became a BCH proponent early on. He added BCH to Bitcoin.com and over time BCH has taken a more prominent role on the site. The lawsuit claims newbies to Bitcoin may go to Bitcoin.com and buy Bitcoin Cash instead of Bitcoin. Yes, that's the basis of the lawsuit. Someone *might* buy BCH instead of BTC.
This gets into the Bitcoin civil war that has been raging for years. Let's entertain a scenario where this gets to a court (will never happen).
The judge would have to determine "What is Bitcoin?". Well, according to the National Institute of Standards and Technology BCH is Bitcoin:

NIST has already said that Bitcoin Cash is the original Bitcoin and BTC is the fork. That's the official position of the US Government. Any lawsuit better not be in US court if it wants to stand any chance of winning.

— Ⓥin Ⓐrmani (@vinarmani) April 27, 2018
Put more bluntly: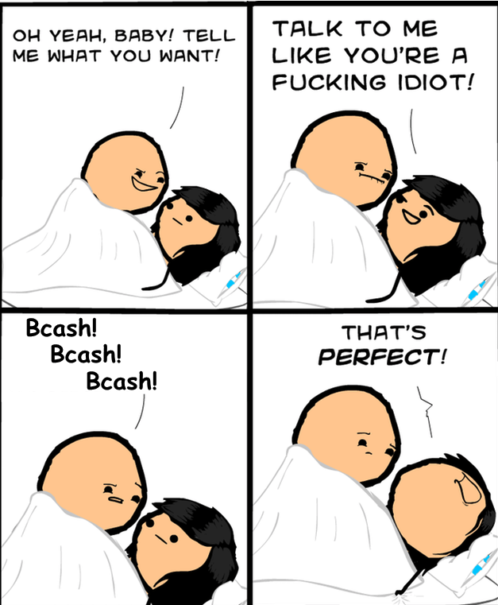 If you are still holding on to your $BCH or $BCC (yes I'm still confused too) please consider donating that #BCash (sorry, meant to say #BTrash) to the Class Action lawsuit initiative against the sleazy #Bitcoin brand confusion by @BitcoinComhttps://t.co/NN8oyDPiIZ

— Tone Vays [@Bitcoin] (@ToneVays) April 27, 2018
Which leads us to:
There's nothing left to say or do in the BTC vs BCH debate. BTC community has taken it on themselves to self destruct.

— Coinspeak (@coinspeak_io) April 27, 2018
Comments »