Shhh. Keep your head down.
Let me show you something. (Glances, first left, then right).
Here, come see. Take a look at this: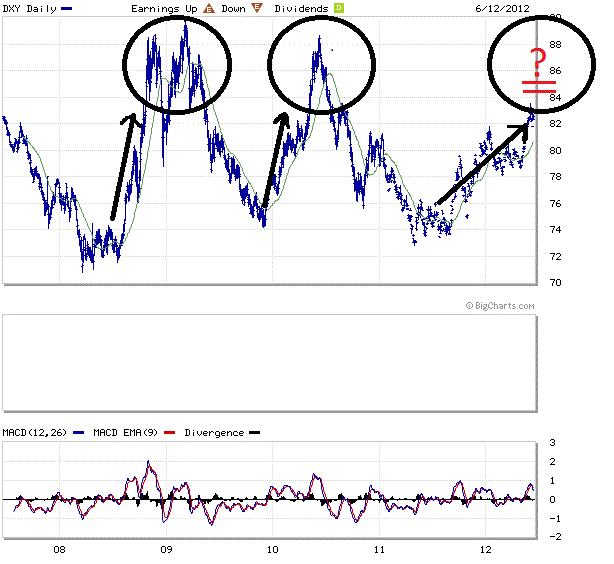 That's the dollar you are insisting is so high that "Bernanke MUST act".
I know. Doesn't look that high to me either.
I know; but Ben is just clamming around until he can break skulls and fling free money everywhere, like he's skiing with hookers in Bernie Madoff's penthouse.
I know. I know…
But, let me fling some ice water down your back for a minute here.
What if, when Ben says "Monetary policy isn't a Panacea,"…he means it?