Pardon yesterday's blog — I must've had COVID of the brains to speak in such a manner. Those aren't my true feelings, as I do enjoy helping others achieve financial independence. What more can I say, other than I believe Mr. Hyde is back in his cold basement cage now.
I was perusing NASDAQ returns for 2002, as it is my analog for 2022, and came upon May 6th, 2002 a day which saw the NASDAQ +10.7% for the session. By the way, it should be noted that all of the very biggest one day gains have occurred in the worst of markets.
May 6th, like May 13th, was a Friday so the next trading day was May 9th.
Date/Returns
5/9: -2.58%
5/10: -4.5%
5/11:  +4%
5/12: +5.8%
And then we went on with a slew of small gains followed up with larger losses, making for a miserable tape.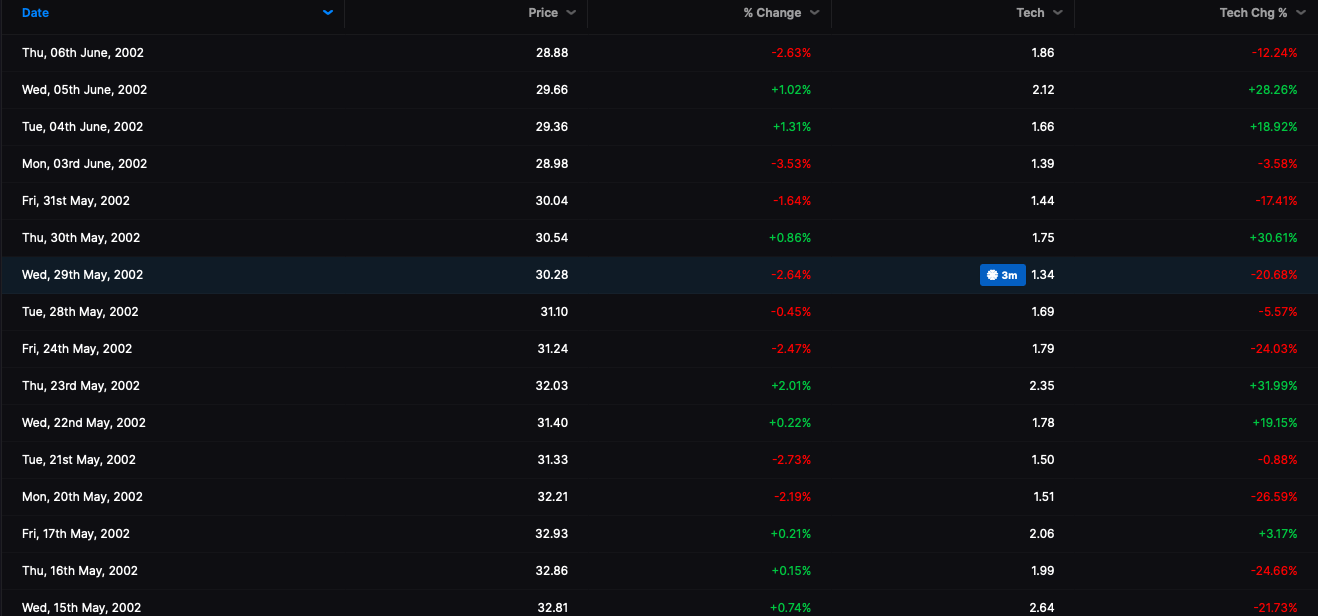 This is precisely what I expect to happen now. We will likely dump out Monday and Tuesday, providing enough fear and panic to get another mean reversion trade and then up we go again and that's it — bear market trading the whole way. The best word to describe bear markets is "cruel." It never seems fair and you'll always feel as if the game is rigged against you.
The truth is, markets are trying to discovery a price that can be called a "bottom" based upon valuations. Presently the market s trading 14.5x earnings on a median basis. This is not including the potential 40% decline in earnings. If we factor that in, the market would need to trade about 35% lower in order to be considered "cheap" on a historical basis. This of course is predicated on recession and high unemployment, none of those things are present today. If the economy doesn't slow to a degree that would reduce earnings by 40% (I am using CSCO's earnings drawdown in 2002, 2008 as my base case) then markets are 25% cheap right now.
So which is it? I have my assumptions, but like you, I haven't the slightest fucking idea.
If you enjoy the content at iBankCoin, please follow us on Twitter