We're sending out Alpha trial invitations for Stocklabs today. A few things you should know about the platform, in comparison to Exodus.
Algorithms have been upgraded and improved. Everything is real time.
Data is exponentially faster and accurate.
Data feeds are all of the highest quality. Every detail combed over with fine tooth comb.
Innumerable new features, including portfolio management, custom indices, upgraded Pelican Room.
Hyper-fast volume tools that enable user to catch breakouts way before plebs.
Valuation tools for fundyFAGS that predict price targets based upon historical valuations using future estimates.
And a fuckload more.
We've taken great steps and expense to produce this product, a deep passion of mine. Most of you are keenly aware of my love for markets and creativity. I hope you will find this product to live up to the hype.
We're not done adding features and after alpha we have nearly 10,000 beta users signed up, so it might be a full month or more before launch.
Prices will be tiered, but present Exodus users will get everything they receive now for current pricing. We have a pro version of Stocklabs priced higher. Details will follow in the coming weeks.
On the issue of oversold, Stocklabs is presently spitting out an oversold signal, which has been accurate recently for mean reversion.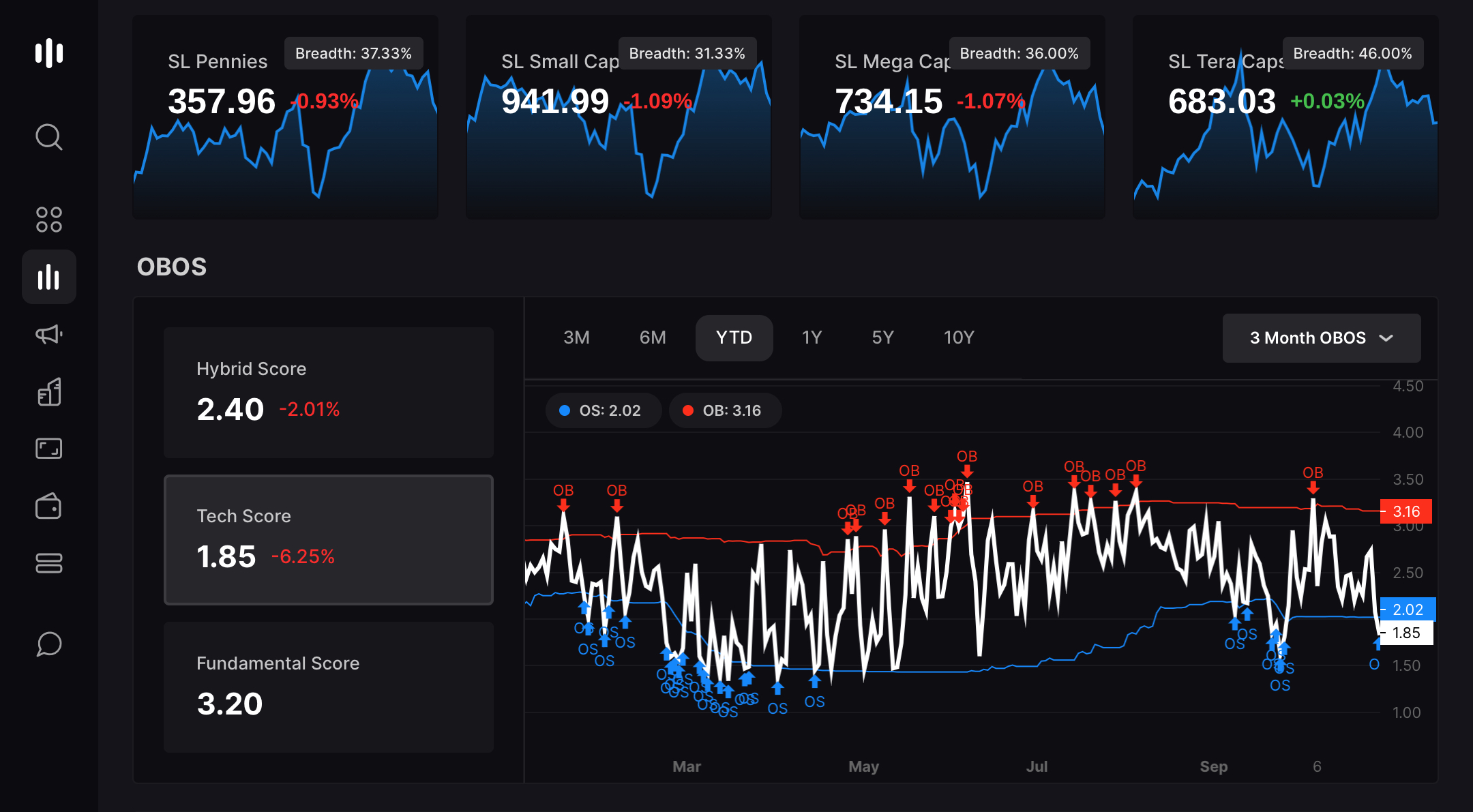 Pardon the pic. I'm typing from my iPad.
If you enjoy the content at iBankCoin, please follow us on Twitter