Admittedly, that title is click-bait AF. Truth is, the semis are going down pretty hard, but not in ruins — at least not yet.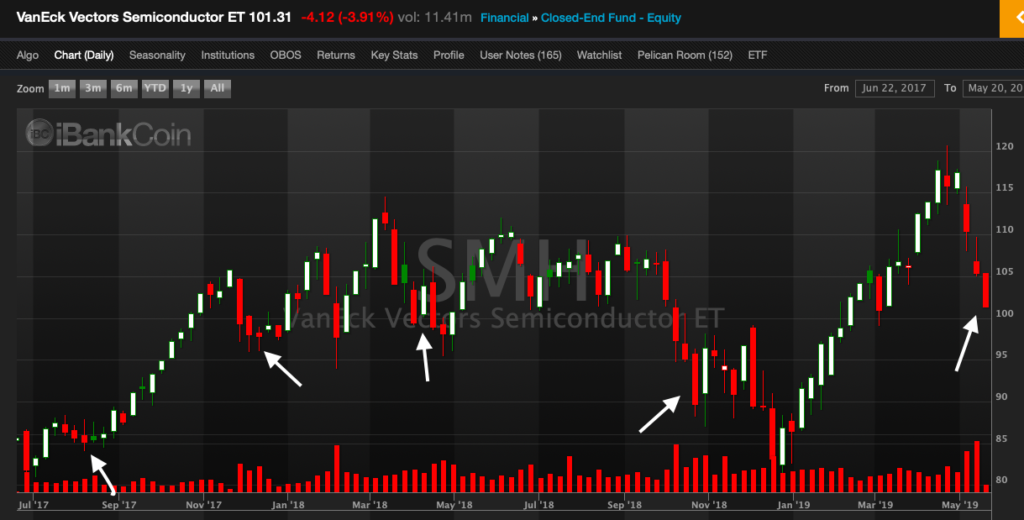 Here's all you need to know. INTC is down 25% the past month and NVDA -18%. These are staggering losses, considering VIX is sub $20 and everyone is complacently waiting for stocks to regain it's upward bias — back to new highs.


Perhaps there is something to learn from all this — or no?
Top longs: TVIX, DRIP, NUGT, FAZ.
If you enjoy the content at iBankCoin, please follow us on Twitter