I just spilled an absurd amount of coffee on myself. I usually fill up my cup to the very top and then attempt to walk it to wherever the fuck I am sitting. Without fail, I spill it on myself or the floor every single time.
Speaking of repeatable events, how about that oil? You might want to think twice about buying dips in crude, especially with HYG tanking on a daily basis. We've now moved from 'oil is fucked up' to 'oh shit, the entire sector is going to get ass-raped whenever they refinance their debt.'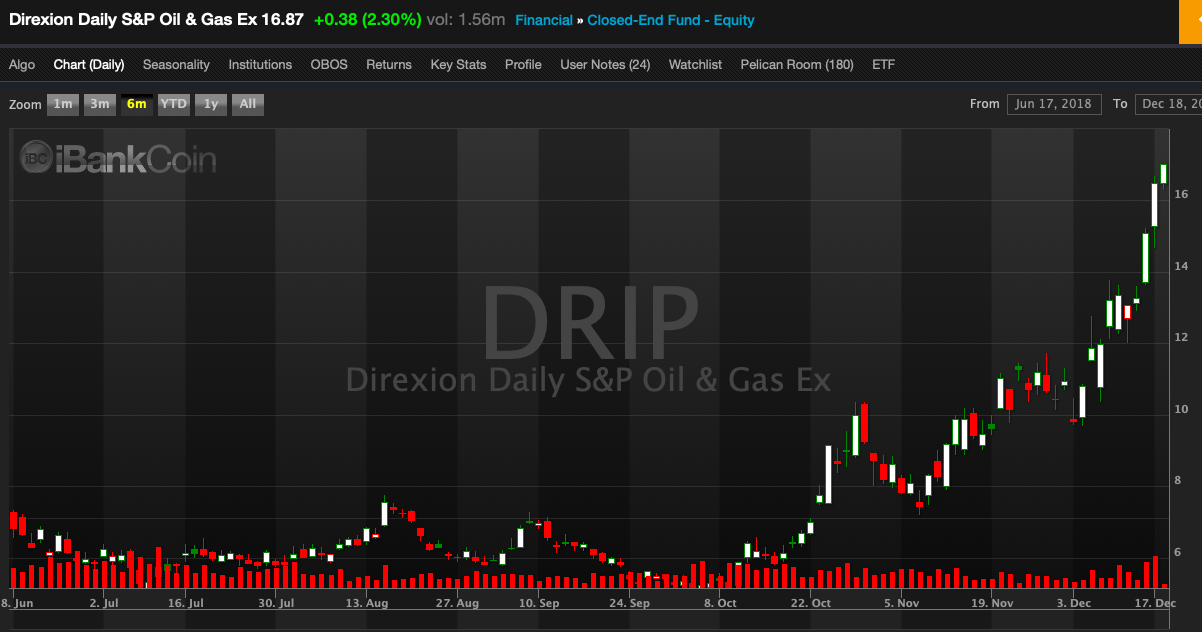 Ten motherfucking candles in a row. You hear me you fucking faggots? Good.
Where does it end? No one knows. The trade is working, inexorably, and my basis is from $14.28. While this rally is needed and wanted, it cannot last with WTI tanking like this. Use this respite, this small oasis in a sea of dry sand, to raise cash.
If you enjoy the content at iBankCoin, please follow us on Twitter