This being the last week of September is supposed to be gentle, heading into the very ominous month of October — a month marred by horrible crashes and circumstances too grim to discuss here on this cheerful blog. What I wanted to do with this post is to reaffirm my belief that The Pelican Room, inside Exodus, is the single best resource for self directed traders, not just because of myself and my supernatural trading skills, but because of the overwhelming reservoir of wealth and knowledge collectively shared by a like minded hive — searching and scouring for opportunities with ceaseless energy.
Click on the link above and take a 7 day trial, only email is required. See what I'm talking about. For those who want to fiddle around with the algorithms for free, I've transferred the IP to FreeStockAlgos.com for the misers and the poor people who like to look at shiny things.
I'm roasting some fennel, leaks, and tomatoes now and will be eating light, since I intend on having a heavy dinner.
Later on tonight I'm sure there will be some news to discuss. For now, have a look at the top rated stocks in Exodus and wrap your head around the idea that CIEN is #1.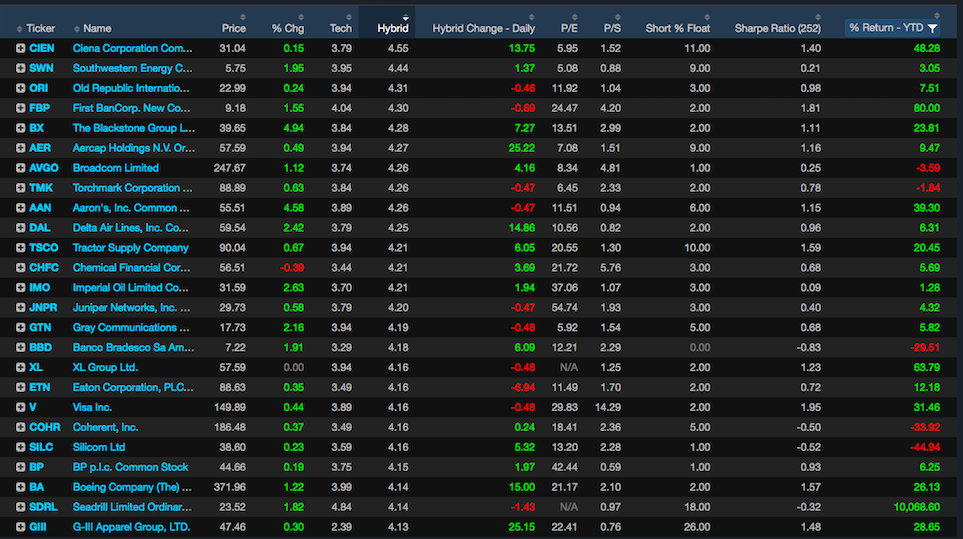 If you enjoy the content at iBankCoin, please follow us on Twitter