For about a decade my readership has labored thru some of my blogs — talking shit about oversold signals and how Exodus has been able to time market bottoms. While true, this isn't the only algorithm worth exploring.
Over the past year, I've grown quite fond of our overbought signal — not for its men reversion properties — but for continued momentum.
I am sending out an Exodus pro-tips email about this very thing next week — but here's a portion of the material for your education now.
The algorithm that I am going to show you looks for stocks in a very strong technical position that have a history of breaking out further to the upside. The contents of tonight's screen contains 22 stocks, of which the portfolio of names have traded higher 85% of the time for a very strong average return of 6.4% over 10 days.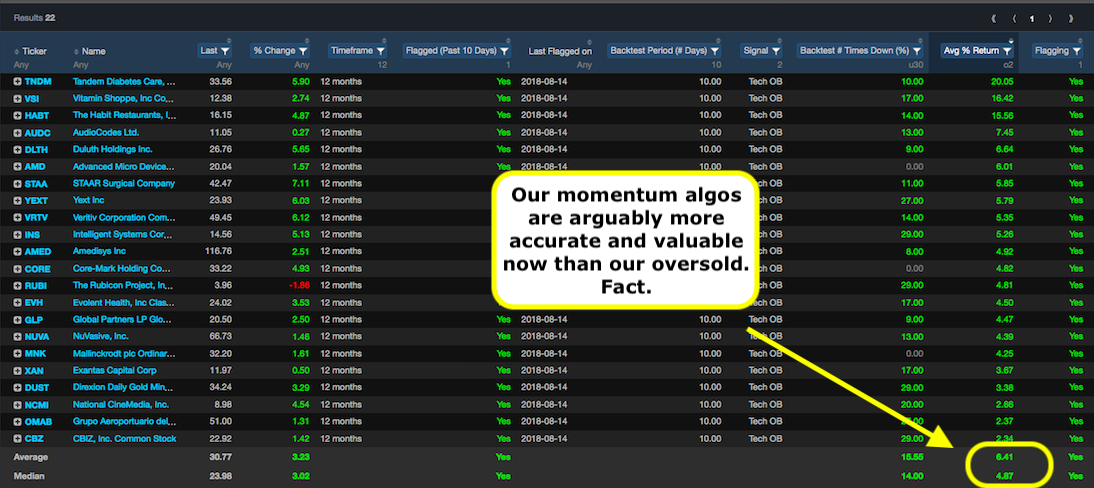 Systemwide, overbought signals, in fact, outstrip the oversold — in terms of making accurate predictions for the direction of the market.

Exodus members can find this screen here.
If you enjoy the content at iBankCoin, please follow us on Twitter