I can hear these people in my thoughts, as I eat, as I drink coffee, as I sleep.
"We must retest the MUH lows in order to MUH capitulate and put in a MUH bottom."
These words have been bandied around Wall Street for generations, by what I like to call "Retest the Lows Fags."
These are men who amble around Wall Street, waiting for catastrophe, shitting on all recoveries, pitching for a retest of the lows for reasons that are nonsensical to the thinking man.
According to this chart, we have 1,200 points of heart pounding downside left.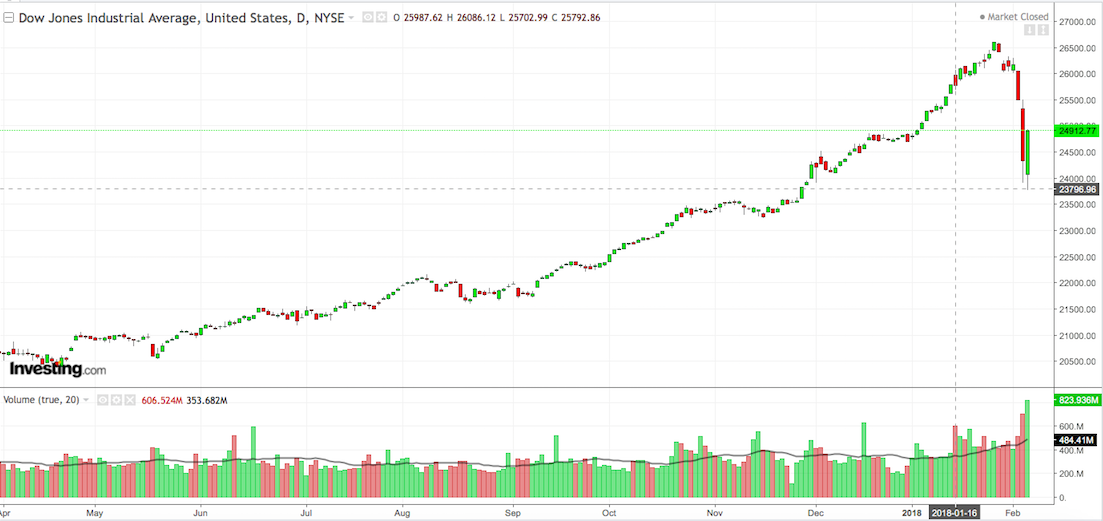 While I am cautious about espousing this view, especially since its been suckers bet for a long, long time, it certainly is alluring.
The NIKKEI is +1.6% and fading here. WTI is +0.77%, BTC ripping higher by 16%, and Dow futures are down 212 points.
If you enjoy the content at iBankCoin, please follow us on Twitter