A little FYI for you ball handlers out there, I'm doing the very last of free trials this week for Exodus and might never give you folks a free trial again, for as long as I live. Point in fact, once my advisory firm is up and running, I might just take Exodus under and private — casting all of you out into the cold dirt to lament and wonder about the future.
I sold out of GROW today for a 3 day 23% gain. Also, I sold WLK for the hundy roll that I promised.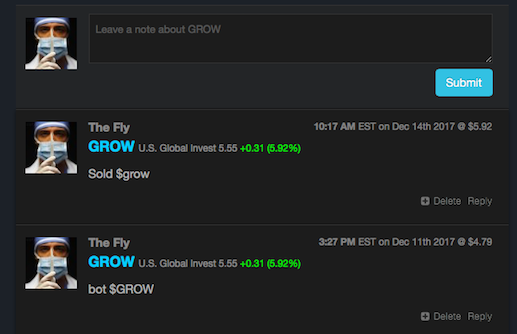 Over the next two weeks, volume will crawl to a standstill and people will begin getting drunk — in earnest — instead busy with shopping for presents and end of year festivities. I expect markets to CRASH through the floorboards starting January, as a penance of sort of a certain D.J. Trump for bragging about its never-ending gains, in light of his ruinous first year in office. I intend to keep blogging like the wind; but I have to go now because I am going to see an early showing of Star Wars this evening.
UPDATE: I sold XNET for +20%.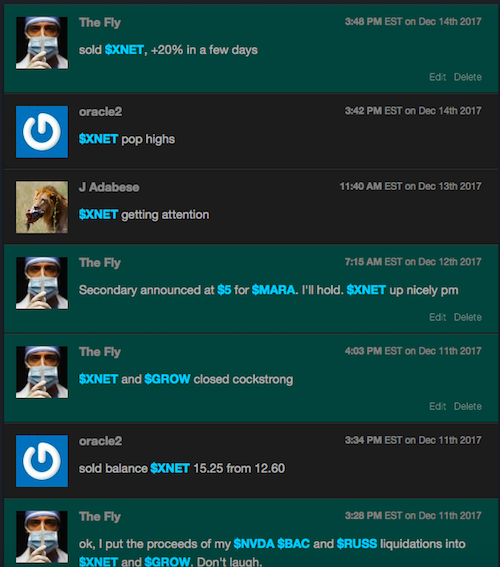 If you enjoy the content at iBankCoin, please follow us on Twitter