No matter how many different ways you try to pretend that you have more natural talents at trading than Le Fly — deep down you'll know that someone like me is out there. Ergo, you might as well kill yourself.
For the balance of the day, I was reading short stories, Hemingway if you must insist. Markets closed in the red, dripping with acrimony. A truly talented trader can make money in any tape, not just on the long side. For the sake of sport, I will show you how this is done — from now until the end of the year. Consider it the ride to Krampus — the place and time when the space alien magician (SAM) on the internets made all of the money while leaving hardly any for everyone else.
Here are my positions.
short BAC -0.57%
short NVDA +0.78%
Long VERI +38%
UVXY +2.2%
RUSS +5.5%
LABD +6.1%
DRIP +10.2%
UCTT 1.2%
HMNY -4%
FIZZ +2.6%
Before I picked up my book, I added to RUSS and VERI — because I am betting on the destruction of the oil rich Russian markets and because I made a commitment to own VERI when it got back in the 20s. I'm up nearly 7 points in VERI — like the fucker just caught a takeover bid.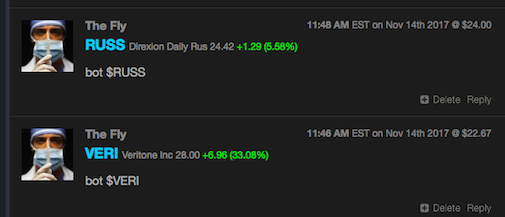 Indeud. You're now in the kill zone — prepare to be murdered.
With regards to the overall market, as long as this is heading down — I'm still bearish.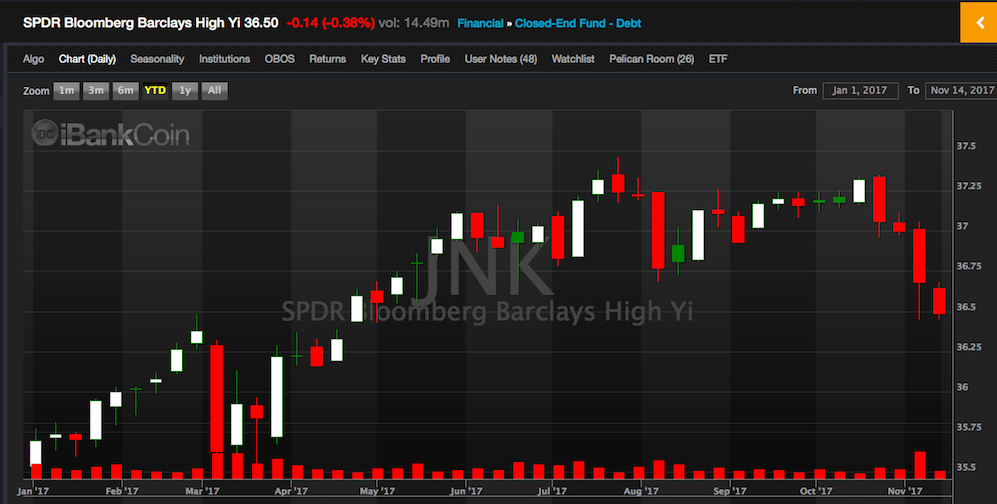 If you enjoy the content at iBankCoin, please follow us on Twitter