The stock had fallen because of an earnings warning. It recently caught a bid based on reports that they were one of the few companies who stood to benefit from Trump's latest gambit to destroy Obamacare — by permitting people to cross state lines for cheaper insurance.
Today, the company guided up and announced a share buyback. I know the stock is up big today, and I did warn you emphatically about this happening, but it's not done going higher.
Via The Pelican Room inside Exodus.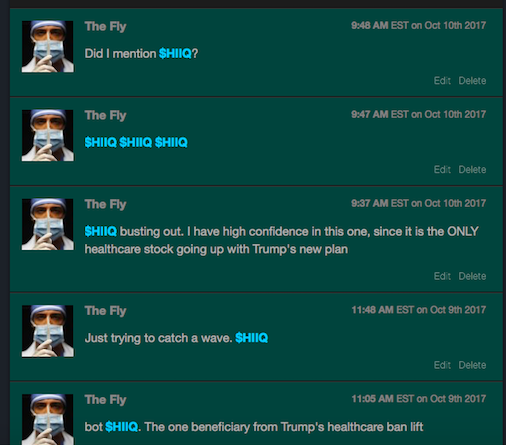 Here on the blog.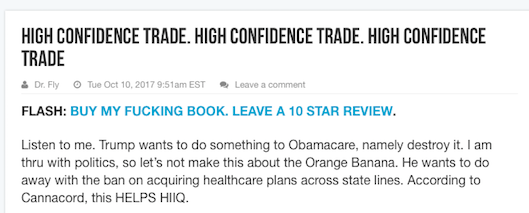 Today's action.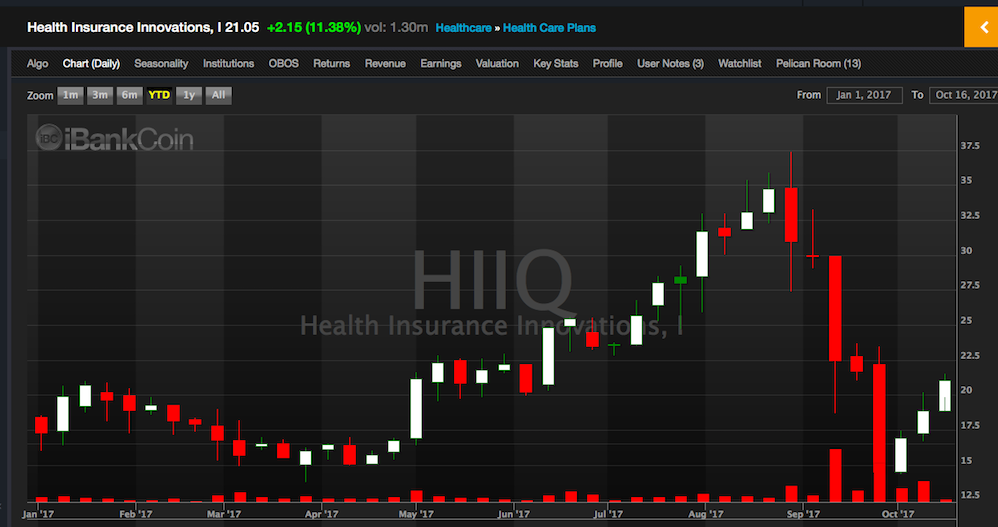 And why.
Health Insurance Innovations sees Q3 EPS and revs above consensus; announces $50 mln share repurchase program (18.90)

Co issues upside guidance for Q3 (Sep), sees EPS of $0.44-0.46 vs. $0.35 Capital IQ Consensus Estimate; sees Q3 (Sep) revs of $62.3-63.3 mln vs. $54.98 mln Capital IQ Consensus Estimate.

Additionally, the Company expects to report EBITDA in the range of $9.4 million to $9.9 million and adjusted EBITDA of $12.3 million to $12.8 million for the same period. The expected range in GAAP net income represents an increase of approximately 8% to 18%, and the expected range in EBITDA represents an increase of approximately 27% to 34%, over the comparable prior year period.

Co also announced that its Board of Directors has authorized the repurchase of up to $50 million of the Company's Class A common stock through October 2019.
If you enjoy the content at iBankCoin, please follow us on Twitter