Markets are thin today, not doing much, thanks to Columbus Day. I suppose all of the flat earthers around the globe are taking the day off to contemplate how it all went wrong. Meanwhile, the piece of shit stock that I bought for myself, XXII, "moderated risk" cigarettes, are getting smoked the fuck out like a homeless man under an overpass.
They announced a stock offering, so the stock traded down as a result.
There's a parable tucked away somewhere. Here I am, trying to profit from a cigarette stock, now getting clubbed out and knifed away in an open setting — on a holiday to boot. Where is the dignity in all of that?
I could buy more and make a go at it, but I get the sense that throwing good money after bad might not be the clever thing to do. I need to think about it a little more.
Ironically, the best performing sector today is tobacco. This is God's way of "moderating" my ego, taking me down a notch in order so that I can learn the ways of the third estate.
Healthcare stocks are very weak too. Not sure what's going on there — but I'm gonna have to check it out.
Here's what I found on healthcare so far — Trump related.
Canaccord notes that in light of WSJ reports that President Trump intends to roll back certain health insurance regulations concerning short-term medical insurance, which should have a direct benefit to Tampa-based Health Insurance Innovations (HIIQ), firm feels, "This should be positive for HIIQ: Even though 2Q'17 was still a strong quarter, we believe results would have been even better (specifically at Agile) if the Obama policy did not go into effect; thus, we believe the reversal of the three-month limitation rule will be positive for growth at Agile in addition to providing a greater sense of legitimacy for STM insurance, especially in light of the recent negative sentiment generated by the various short reports. Furthermore, we would point out that a main driver of the stock's performance since Trump won the election was the potential for him to de-regulate the insurance industry and reverse the three-month limitation; thus, it is encouraging to see this play out."
Courtesy of one of iBC's loyal readers, the cover for my book/story is ready. Have a look.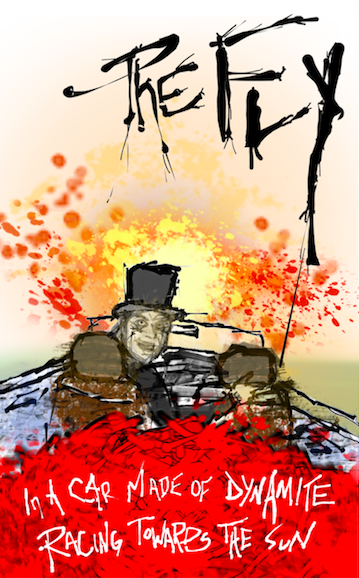 If you enjoy the content at iBankCoin, please follow us on Twitter