Just when you thought the N. Korean business couldn't get crazier, Trump and Kim Jong Un are going tit for tat in who did it crazier. This morning, President Trump menaced Kim with his Twitter account — yet again.
Futures are about flat. My health feels as if it's steadily improving, although I am reticent to declare victory over this devilish virus just yet. I am, however, taking a steady flow of anti-hystemines to combat the late summer allergens that plague me.
Not much going on this morning, aside from marginal strength in Europe. I have meetings soon and will be placing my quantitative trades around noon. I did have a dream that I sold all of my discretionary stocks and loaded up on XIV. I sort of like the thought of that, placing all of my eggs in one frail basket. Then again, I do like nurturing several ideas at once too.
Here are the other notable, via my Twitter.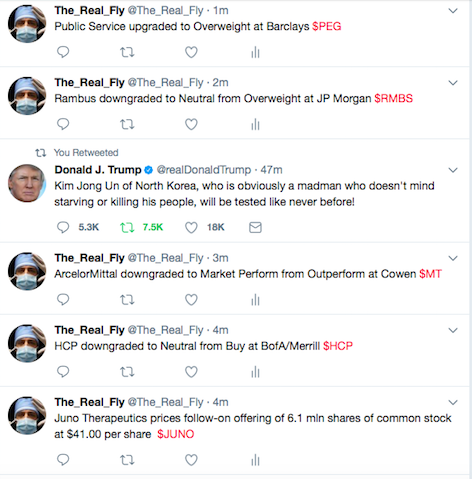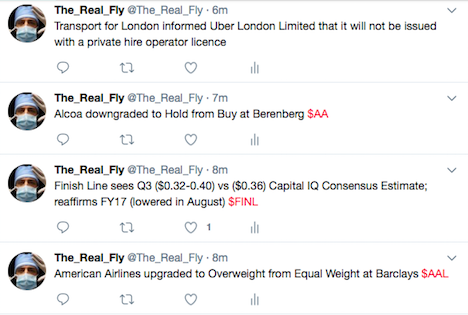 If you enjoy the content at iBankCoin, please follow us on Twitter