There are estimable risks associated with the Fed's desire to extricate itself from their quantitative easing programs, put in place to save western finance circa 2008. The balance sheet is ~$4 trillion, up from $750 billion before the crisis. All of us trading stocks seem to enjoy this detente between risk and valuations, merrily cavorting throughout the asset classes like a breeze through a blue mist.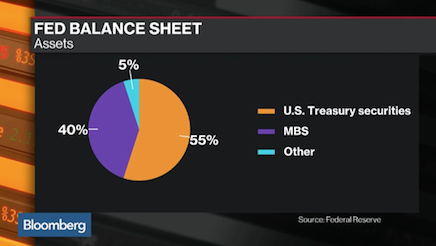 Subadra Rajappa, head of US Rates Strategy at Soc Gen, warned that an unseasonable chicanery might be produced once the Fed starts to unwind assets.
"I think the balance sheet unwind is an underestimated risk in the market. If you look at the amount of duration that is about to hit the market over the next 5 years, we, in out calculations, have come up with roughly $385 billion in duration… that's going to hit the market over 3-5 years."
She added, "And that, if you use the betas that you get from the Fed, amounts to 40bps in term premium over the next 3 years."
In the meantime, the markets are hitting record highs, without drawdown, providing the holders of inverse VIX products with endless amounts of money to fund extravagant champagne parties.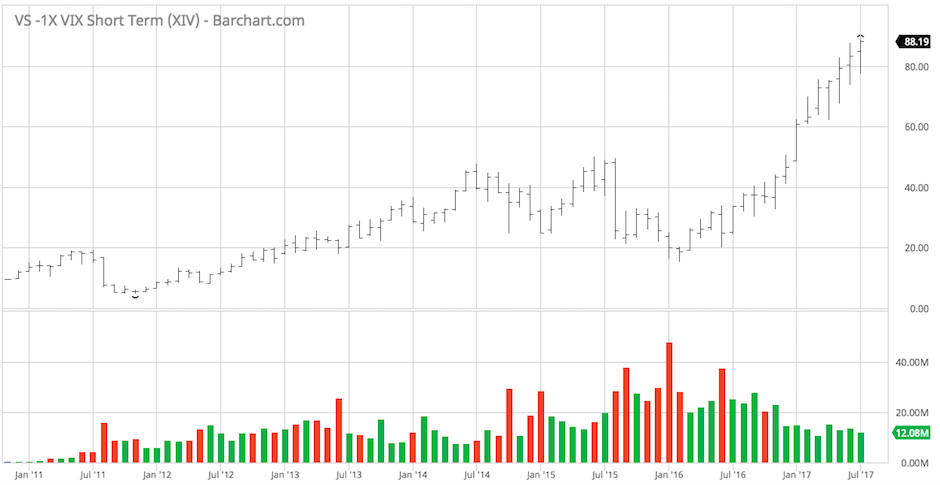 It's important to note that when QE was announced, it was priced into the market immediately, not during or after the fact. Ergo, as logic dictates, once the Fed officially announces that they will begin to draw down their balance sheet, markets should respond immediately.
If you enjoy the content at iBankCoin, please follow us on Twitter