I remember when Kerrisdale issued their short report on $STRP back in 2015, bearing witness to the stock getting shredded from the $30s down to single digits. It was followed up with other bears, like Sinclair Upton, who made wild accusations about the companies spectrum being worthless.
Apparently, they couldn't be further from the truth, as AT&T announced today that they're worth $1.6b, or 162% above Friday's close.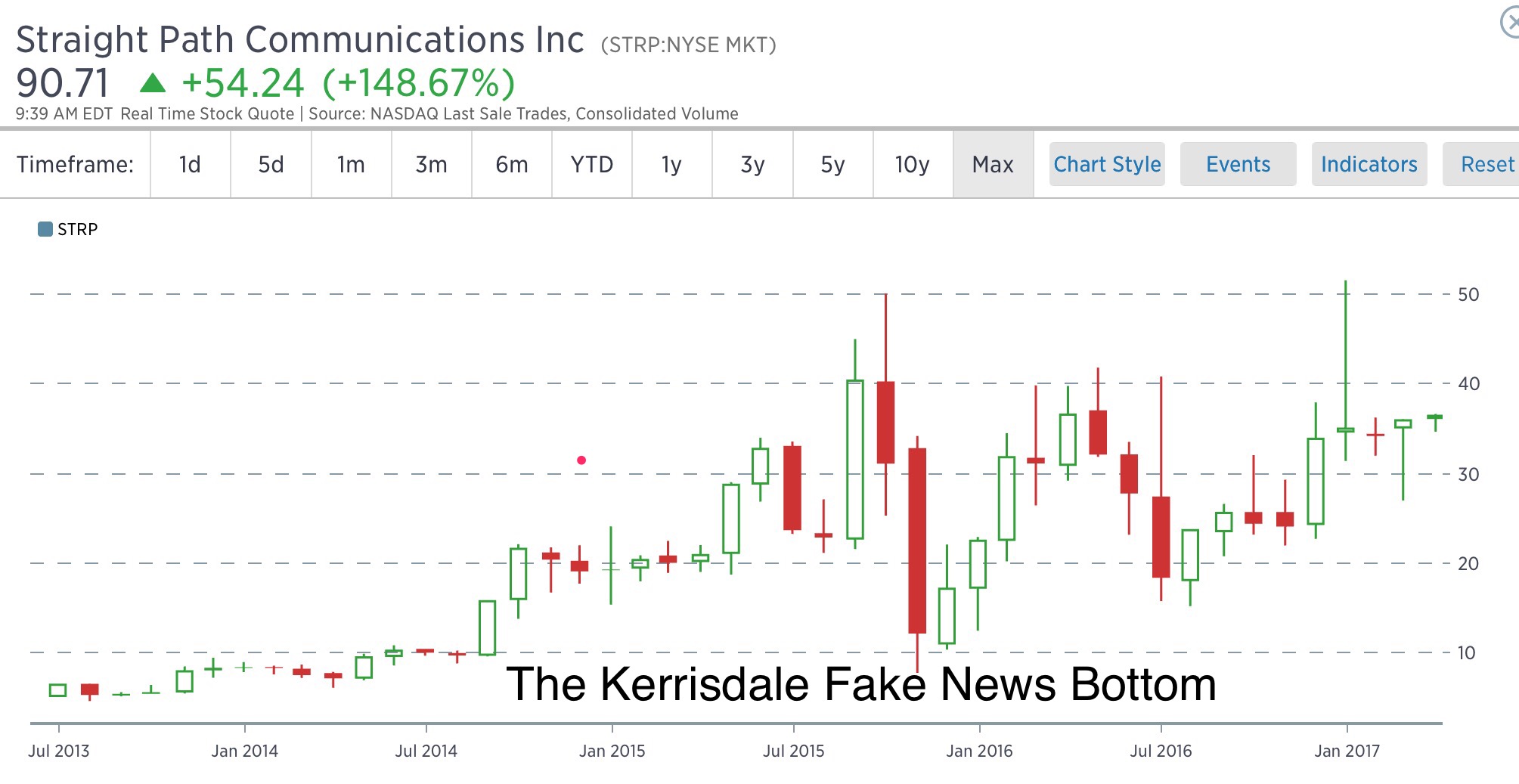 Believe me, I have sympathy for people losing money. But in this case, the people from Kerrisdale literally posted fake news, poorly researched nonsense, and pawned it off as fact — luring untold people into their nest of gibberish to be summarily executed by today's move in the stock.
Any idea what a 160% move in a short position can do to a portfolio?
Their original assumption was that $STRP was, essentially, worthless.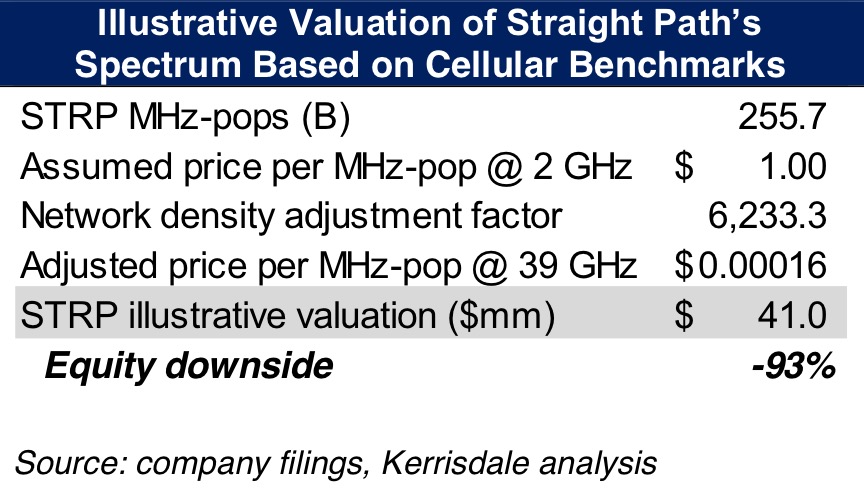 They updated their followers of their renewed spirits in getting against the stock back in January. They could not have been more off the mark.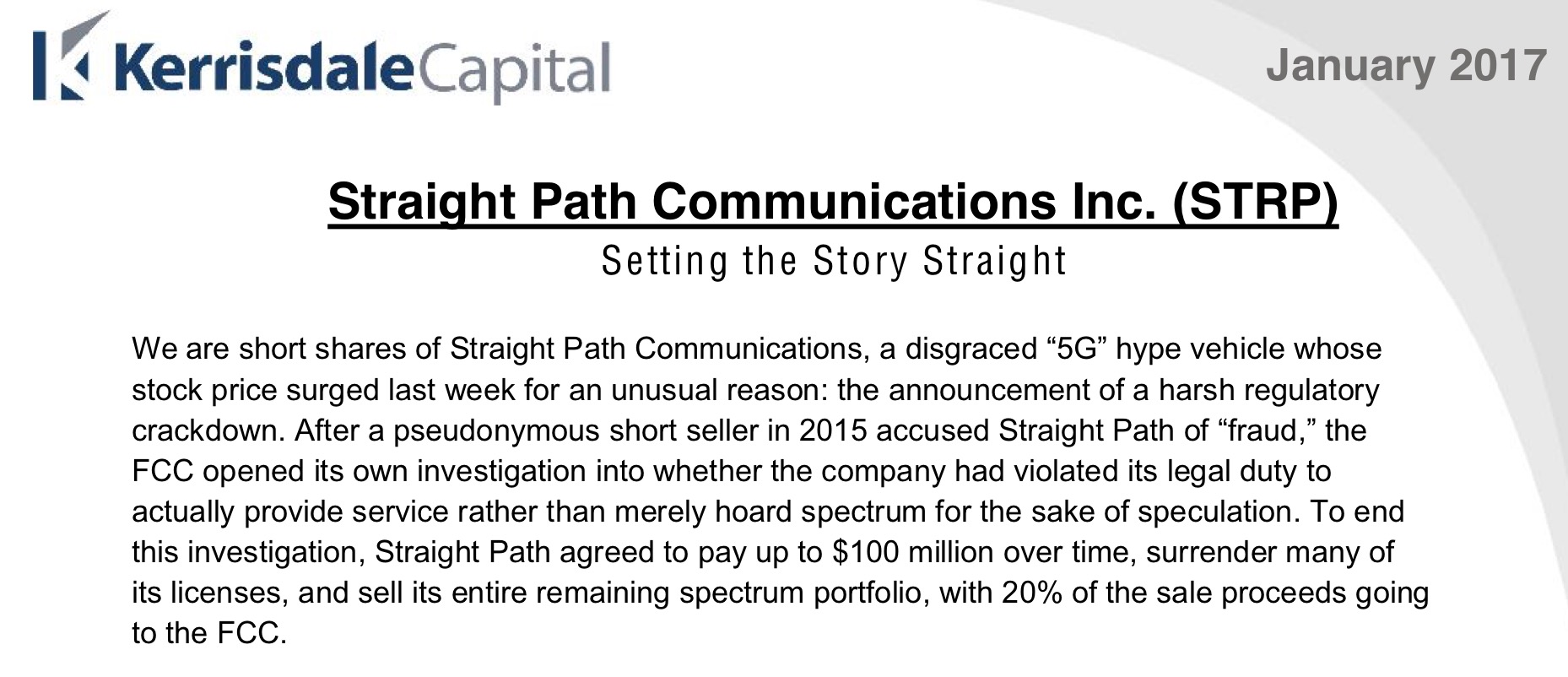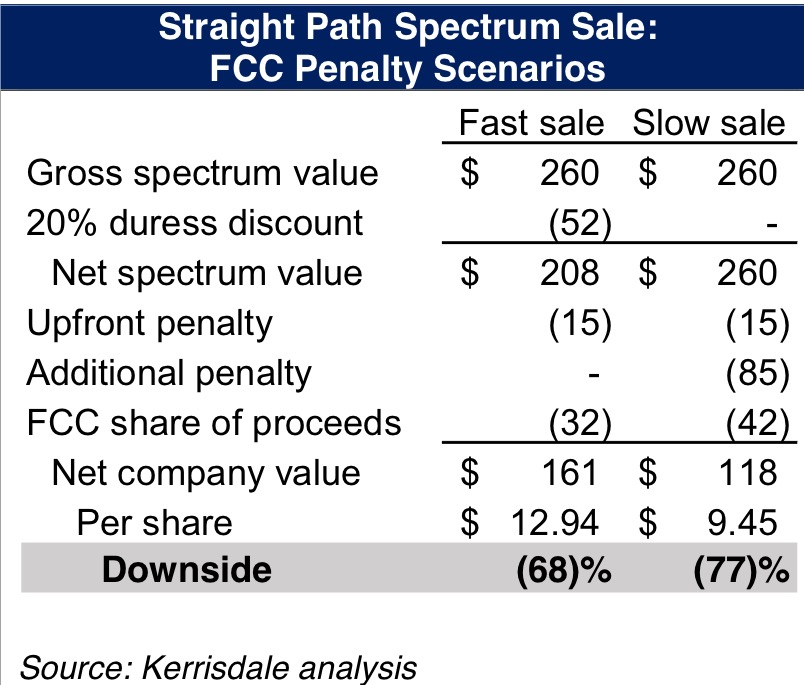 And for the money shot.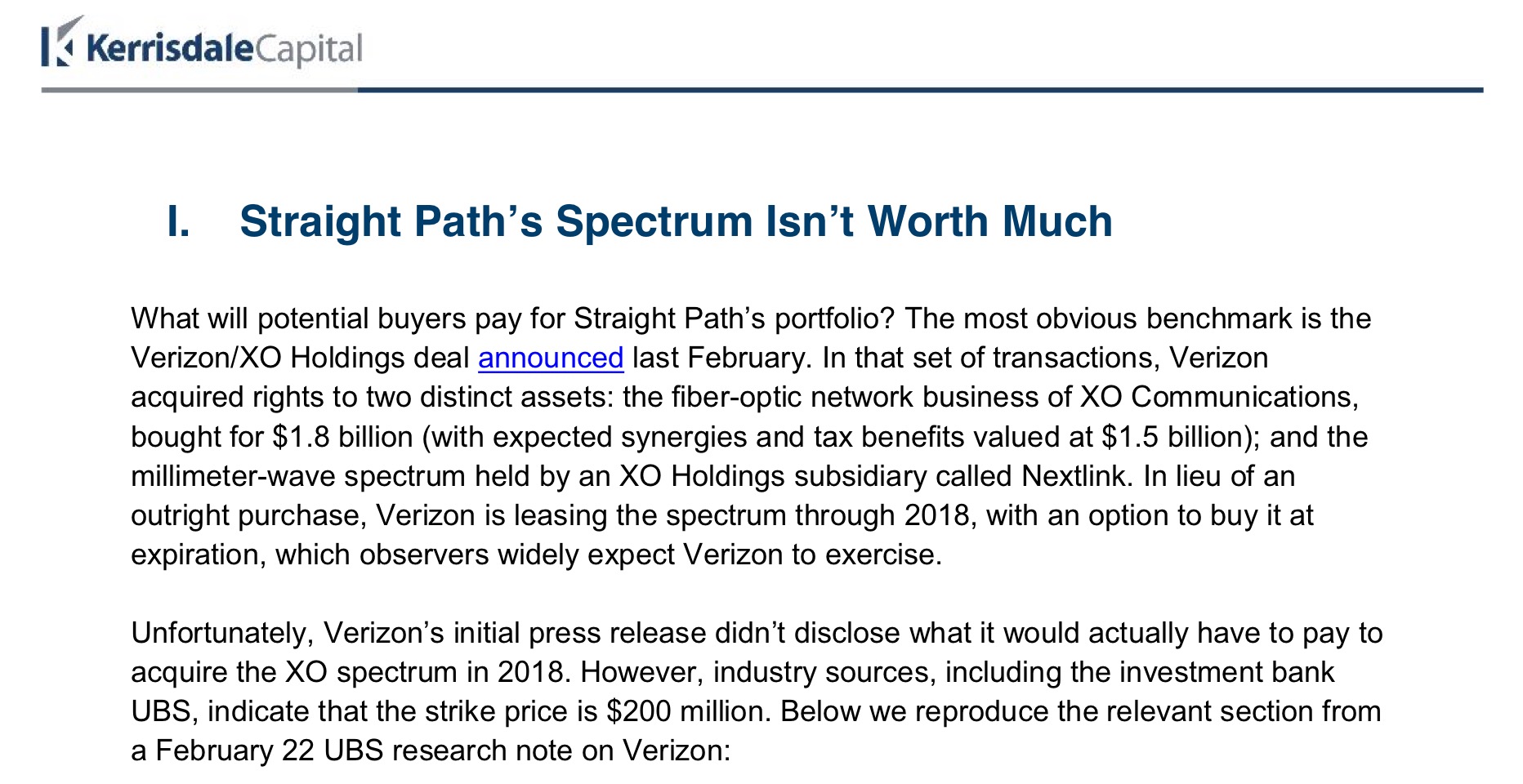 Now the retards are bankrupted. Great analysis Kerrisdale.
If you enjoy the content at iBankCoin, please follow us on Twitter