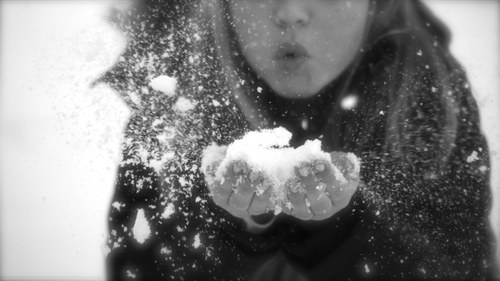 "The Fly" would like to wish all of you joyous pagan holidays. Enjoy the fireside tonight, getting drunk with distant relatives, sharing "war stories" when you were maxing out your credit cards at bacteria laden shopping malls, fighting people to get Timmy his favourite first person shooter video game. As you sip on egg nog, saturated with 200% fat, sure to give you a coronary, please remember the less fortunate, the one's who weren't born into our great pagan religion.
If it snows tonight and the ground is slippery, take tomorrow off and do not remove your Christmas lights, for you're more likely to fall off your little giant and break your neck in half, than accomplish your goals to undress your gutters as quickly as humanly possible.
"The Fly" will be spending his holiday– just like you– dressed in sweater, slacks and tie. I will dine on seafood and roasted beef, washing it down with red grape, watching the little Timmys open up his presents, carelessly tossing the wrapping paper aside like a savage animals.
Family members, all bankrupted in their own right, will gather around the fireside and rejoice and bathe in the glory that is Santa Claus. Following pictures, "The Fly" will grab a 4 litre bottle of Coca-Cola, the inventor of Christmas, and shake it like a can of paint, then open and spray it on every person in attendance, especially the older folks.
Especially the older folks.
If you're a loyal reader of iBankCoin, may you and yours have a very black Christmas and be sure to visit this week, for I will be publishing 2013 predictions, year end review and other small tales that are sure to delight, frighten and amaze.
If you enjoy the content at iBankCoin, please follow us on Twitter