Here is the latest from the front with a new twist added in for your enjoyment.
Instead of being sent to the the corresponding finviz page, when you click on the ticker link you will be taken to the chartpin page for the corresponding stock.  There you will find (starting with this week, well…this post, actually) a record of each time I publish a chart corresponding to that particular ticker (in addition to any other charts of that ticker, posted by chartpin users).
In this post, I'm going to stick with the typical 9.5 year weekly charts that accompany my analysis, but I will be posting 6 month-daily charts on chartpin (with no technical indicators, only the volume pocket 'shadow' and horizontal line corresponding to my "watch price").
On this blog we count down.
(ticker, watch price)
10. MBFI, 23.40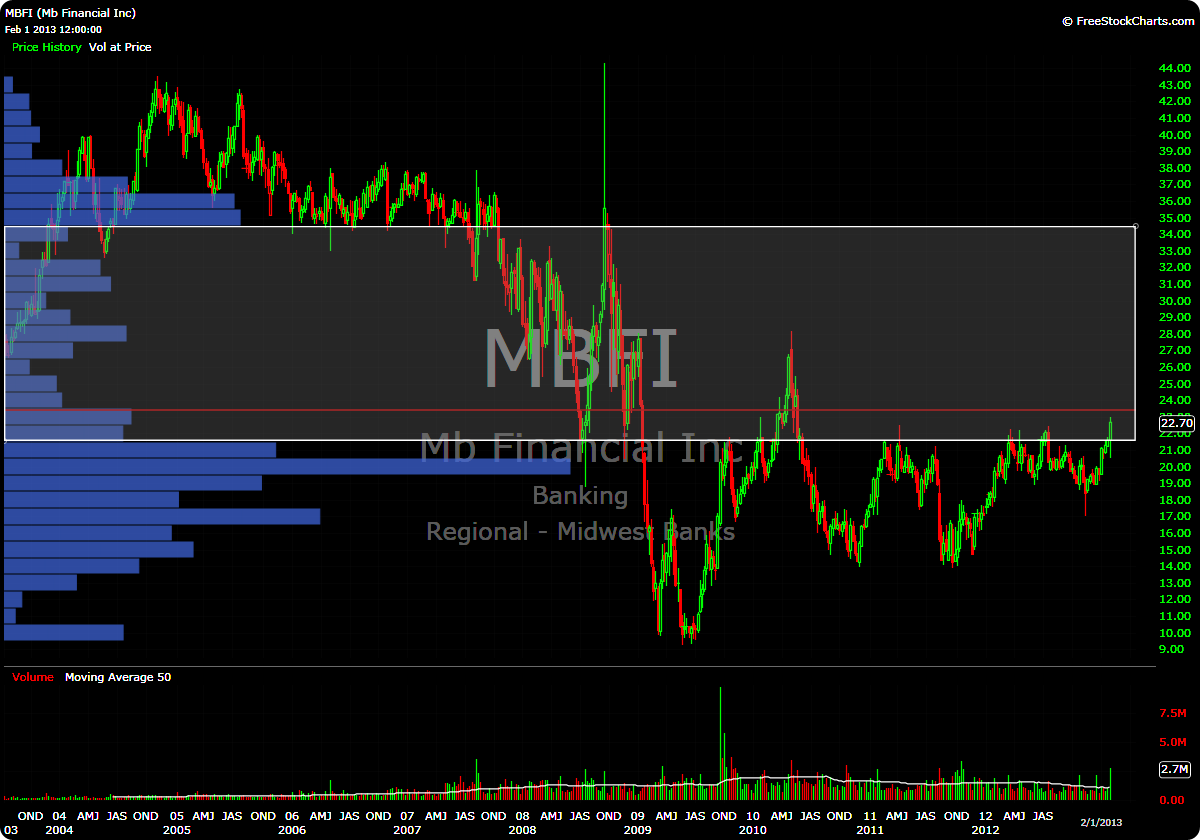 9. GE, 23.30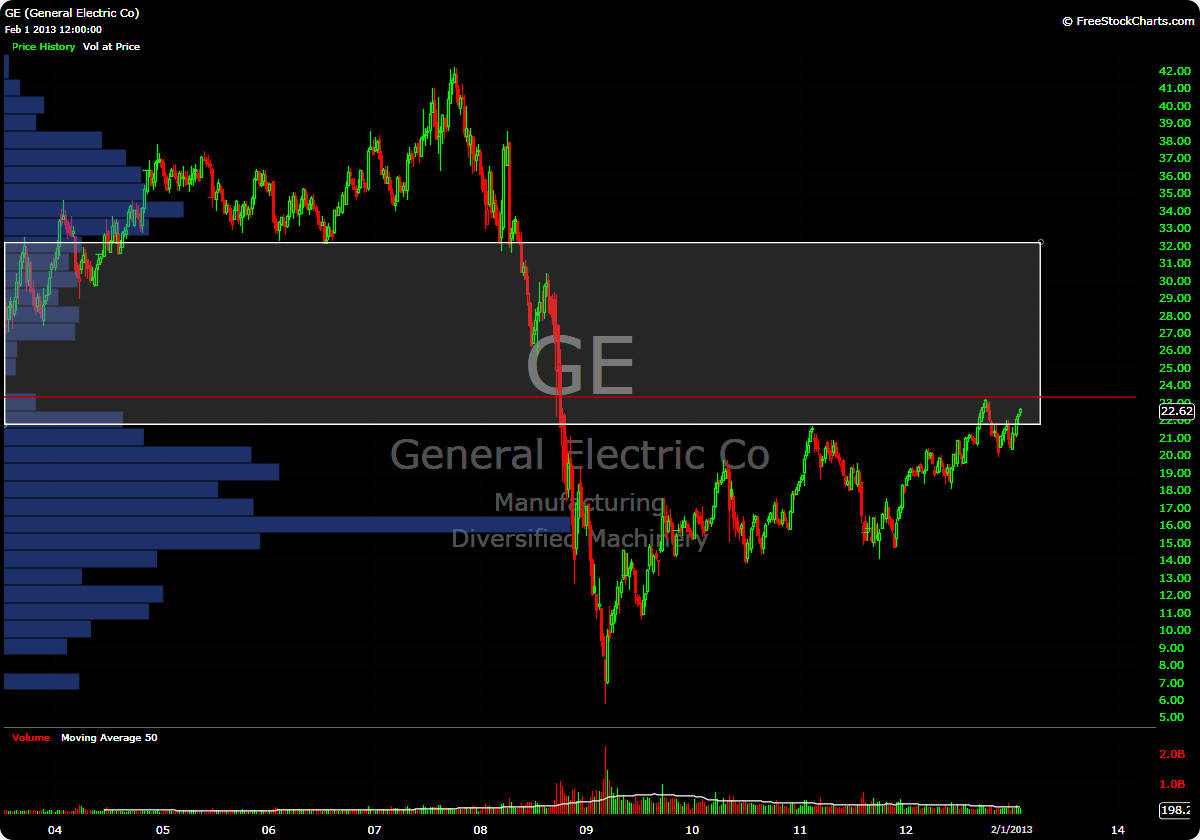 8. BG, 82.00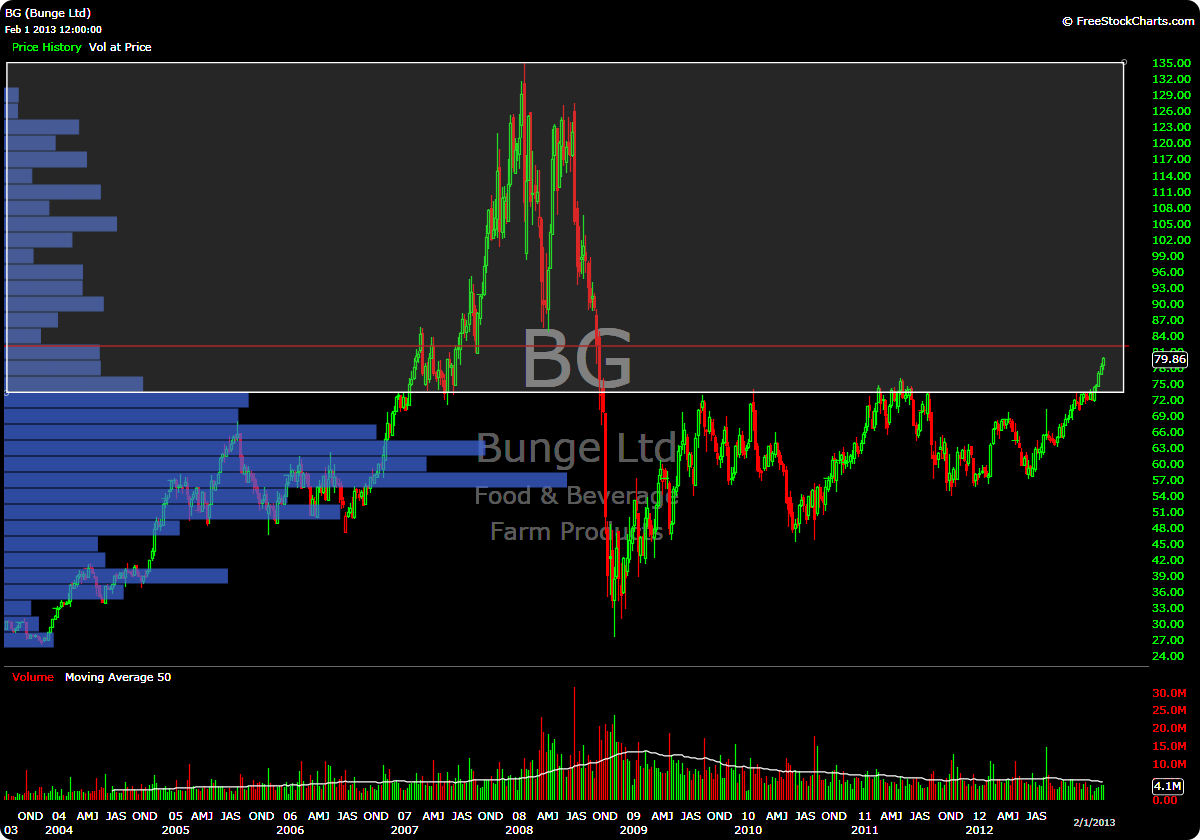 7. FSS, 8.60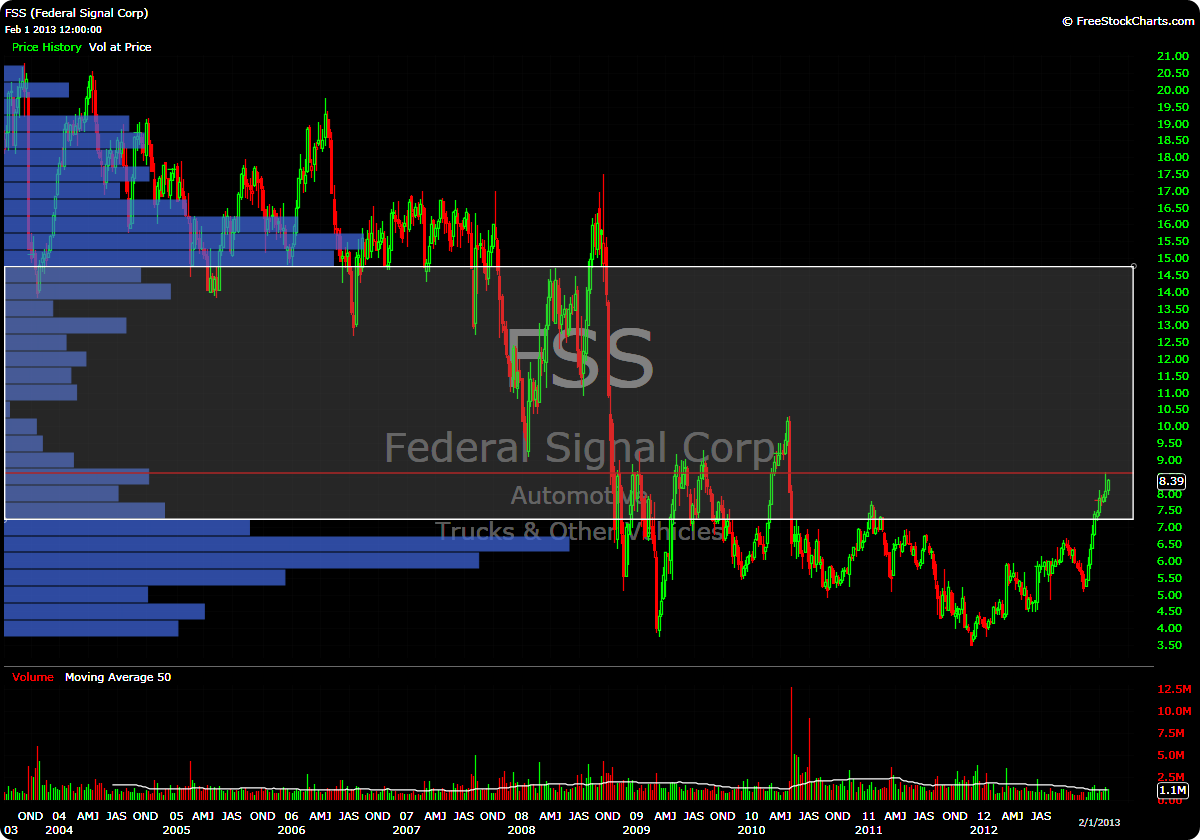 6. CBI, 52.40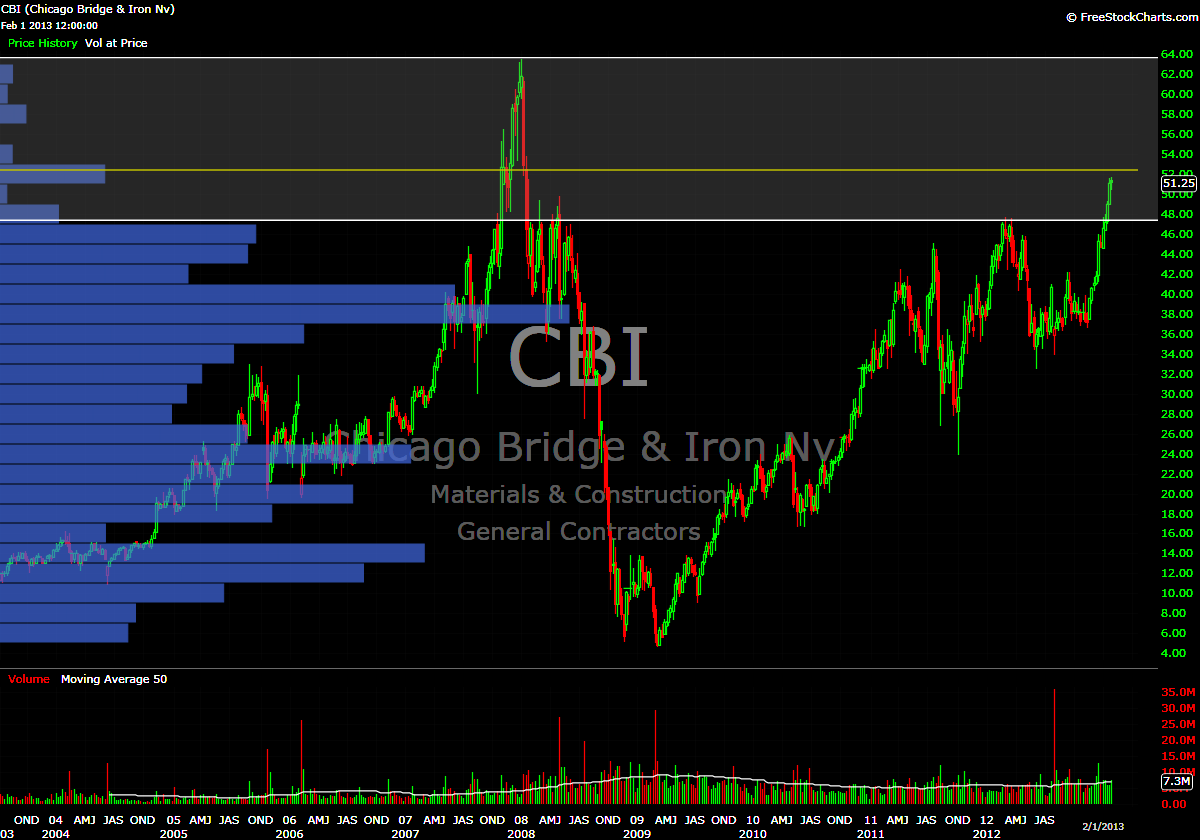 5. MGA, 54.20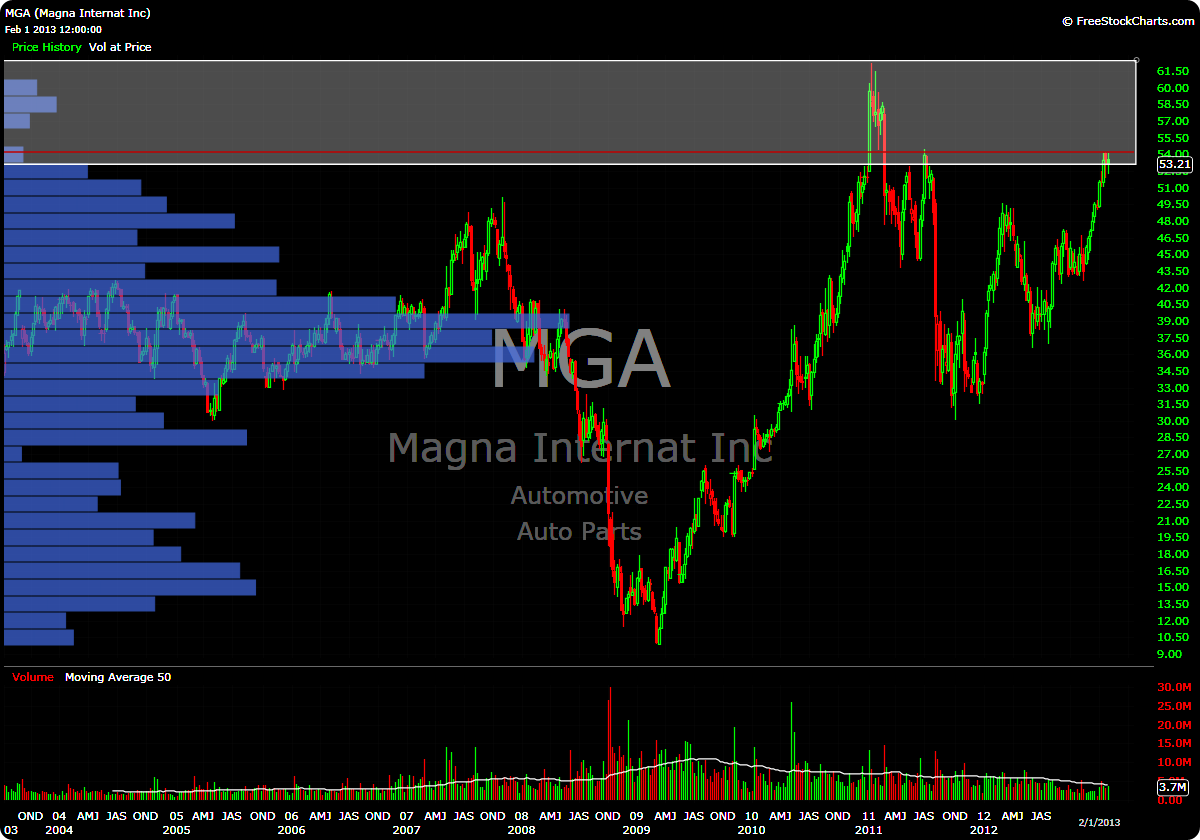 4. RWT, 19.40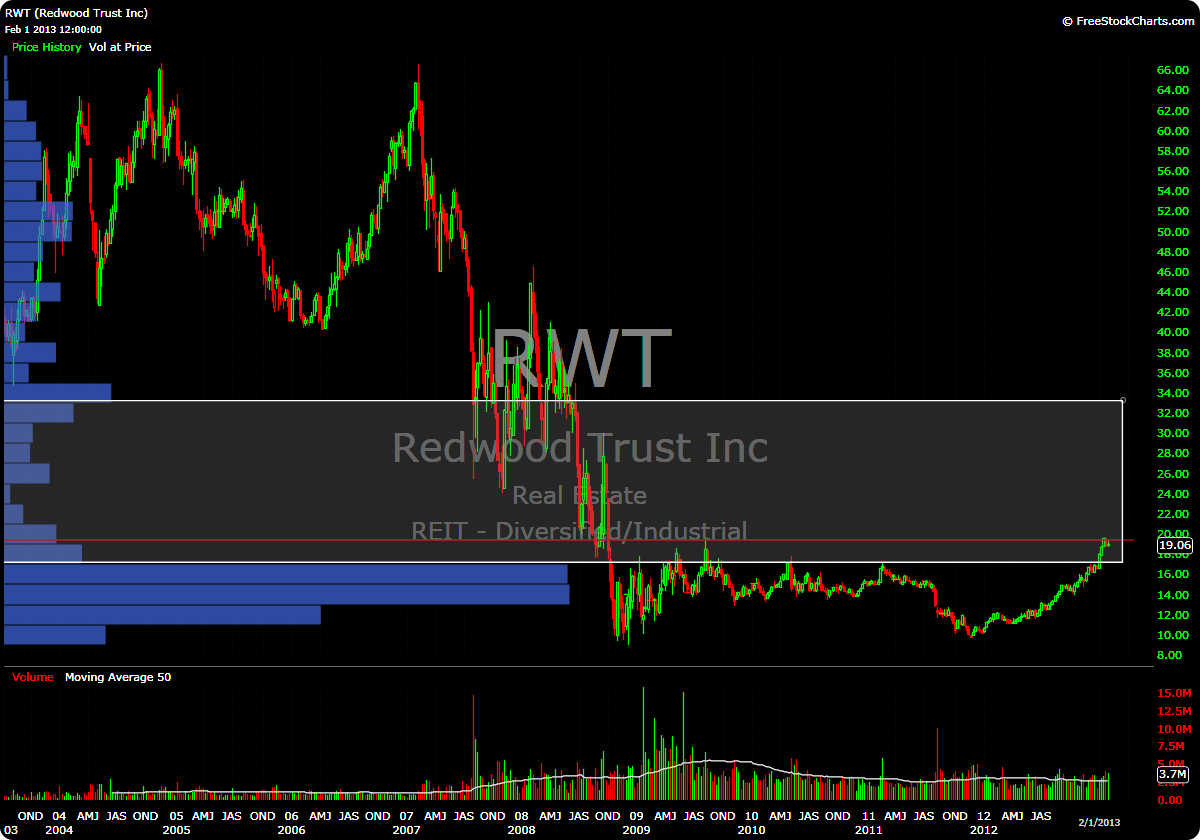 3. CVD. 68.90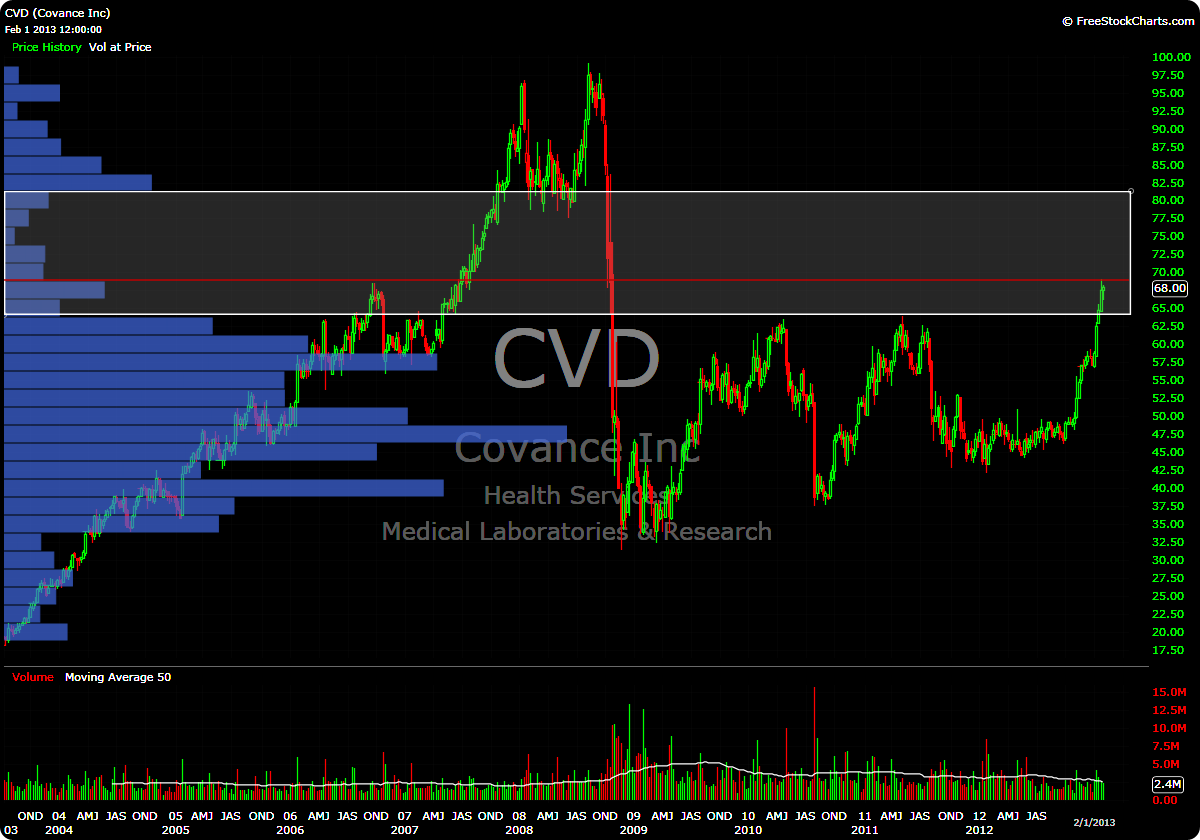 2. DEPO, 7.00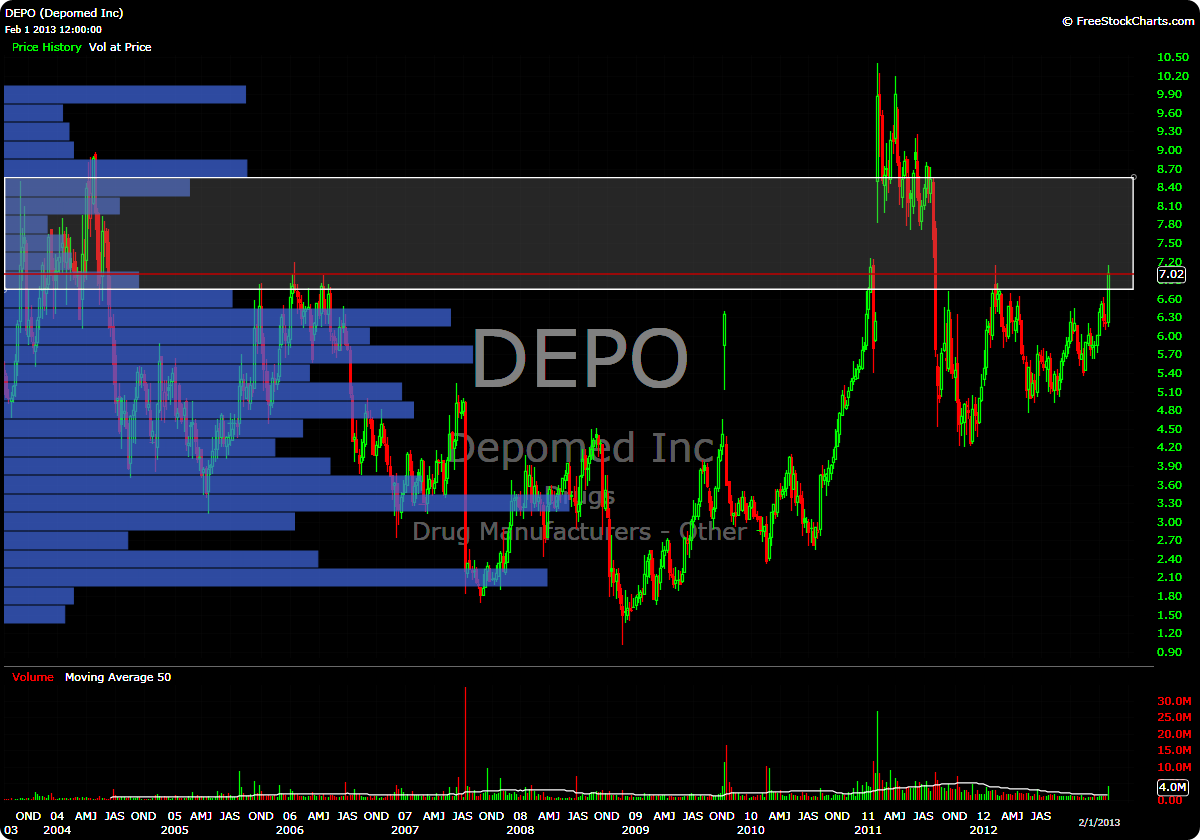 1. ALJ, 19.90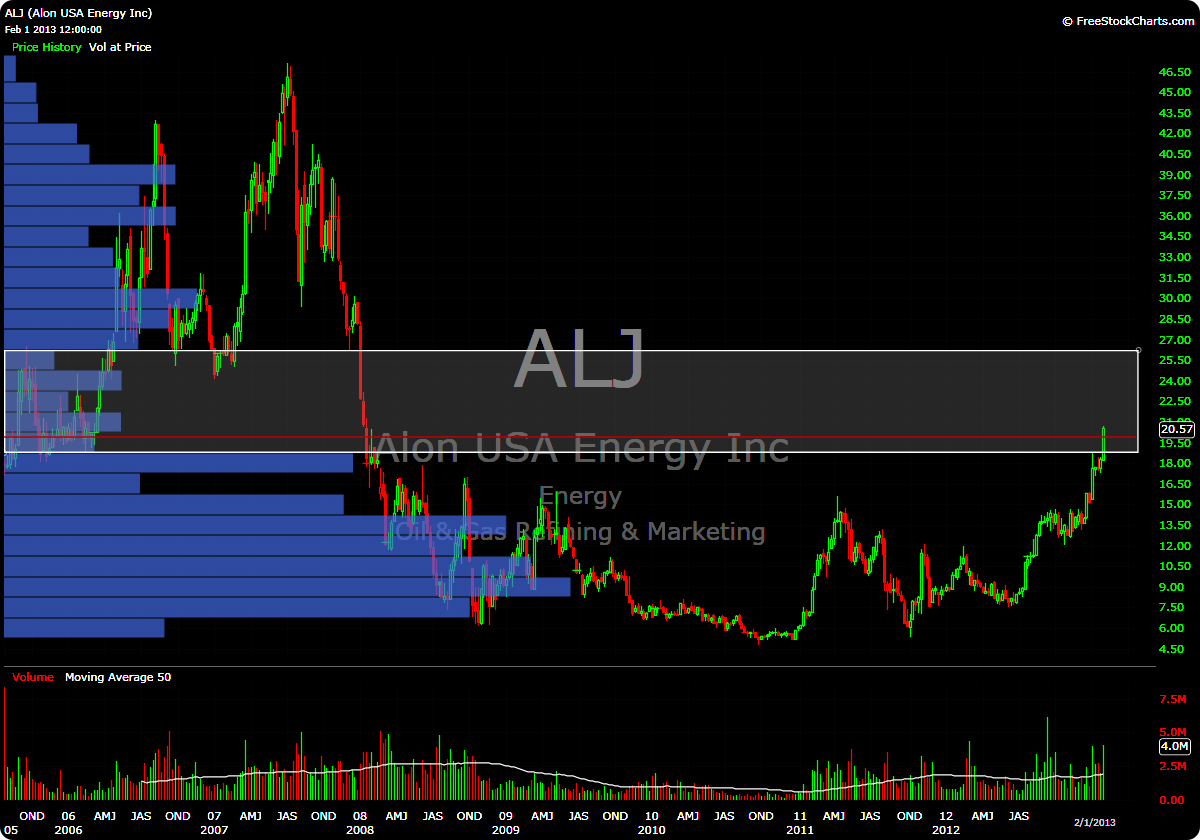 -EM