A couple of weeks ago, I posted a breakdown of my watchlist by Sector, Industry and Sub-Industry.  The time has come for an update, first sector counts: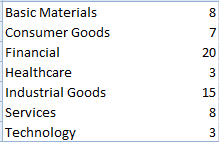 Here is the total breakdown: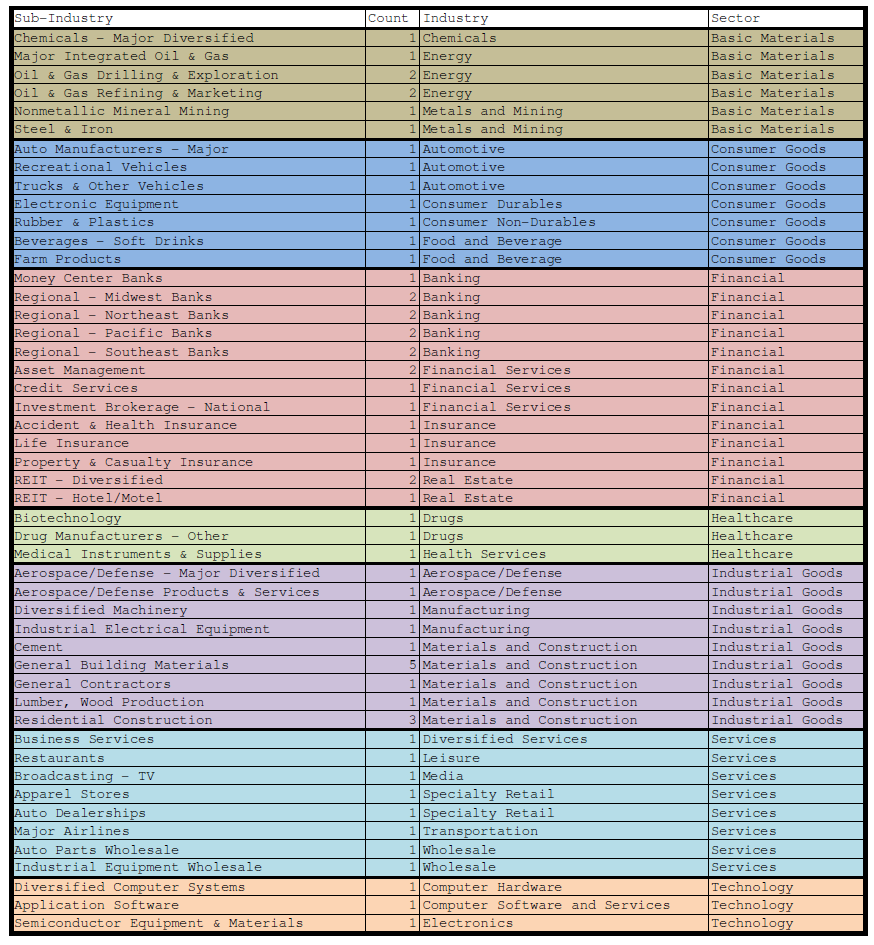 Clearly financials still dominate the list, specifically Regional Banks.  Many of those banks have enormous volume voids (thanks to 2008) that I am monitoring.  Industrials have seen a bump in numbers due to the inclusion of many housing related stocks added to the list last Friday.  Aside from that, the landscape is littered with companies from all walks of life (save utilities).
-EM