I remember when my wife and I first upgraded to DVR, I would ask if we "remembered to TIVO (fill in show here)", ignorantly using a specific product for the act of digitally recording television programs.  It's the western PA in me…we tend to be less smart in certain matters dealing with proper grammar and diction.
Late last evening, reader and young chap @CharlieThomps0n posed the following question: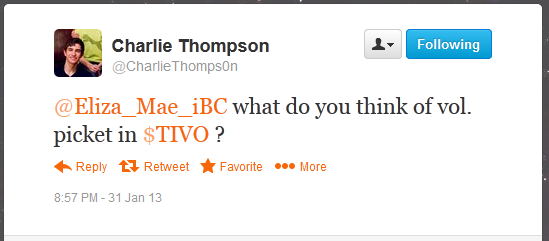 Lets take a look at the weekly: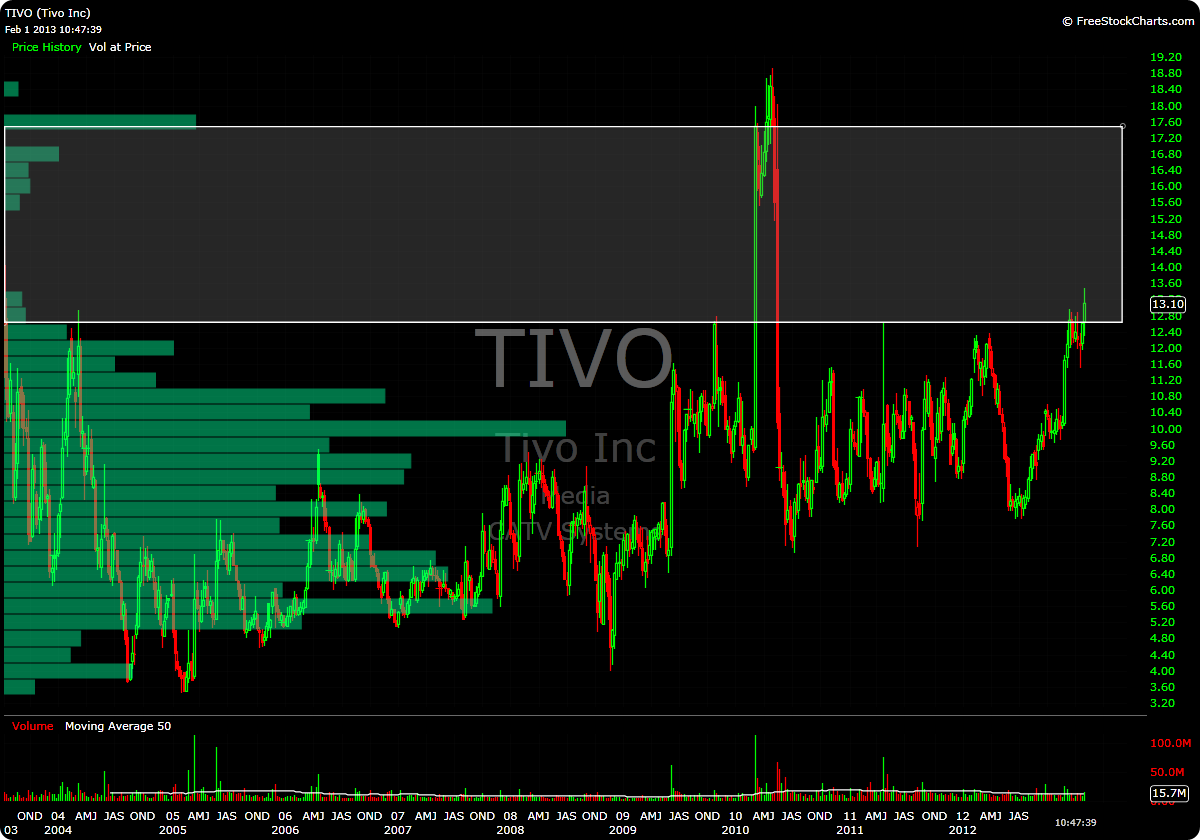 Well, have a look at that.
I see that TIVO is pulling back this morning, likely frustrating anyone who got long on the break yesterday.  Hang in there.
I think if it can consolidate in a mellow manner here (in keeping with the theme set forth by Rhino's post last night) I think this is a strong candidate to catapult higher into the void in the coming weeks.  If you are patient and willing to let this play out, I think that you can reasonably set your sights on the highs from 2010.  To the downside, let your own risk management be your guide, but to these eyes, 12 looks like a good line in the sand.
-EM