Every morning dip is purchased. All trash is bought. Every single decline is a buying opp. This appears to be the realty we are once again in.
I made an index inside Stocklabs of Fallen A List stocks. These aren't necessarily great companies, but stocks that used to be good and fell hard last year. Risk is most definitely on in 2023 and the best stocks are the worst and the worst performing stocks are the one's that you'd think should be up — just such defense contractors.
NOC is down 19% YTD.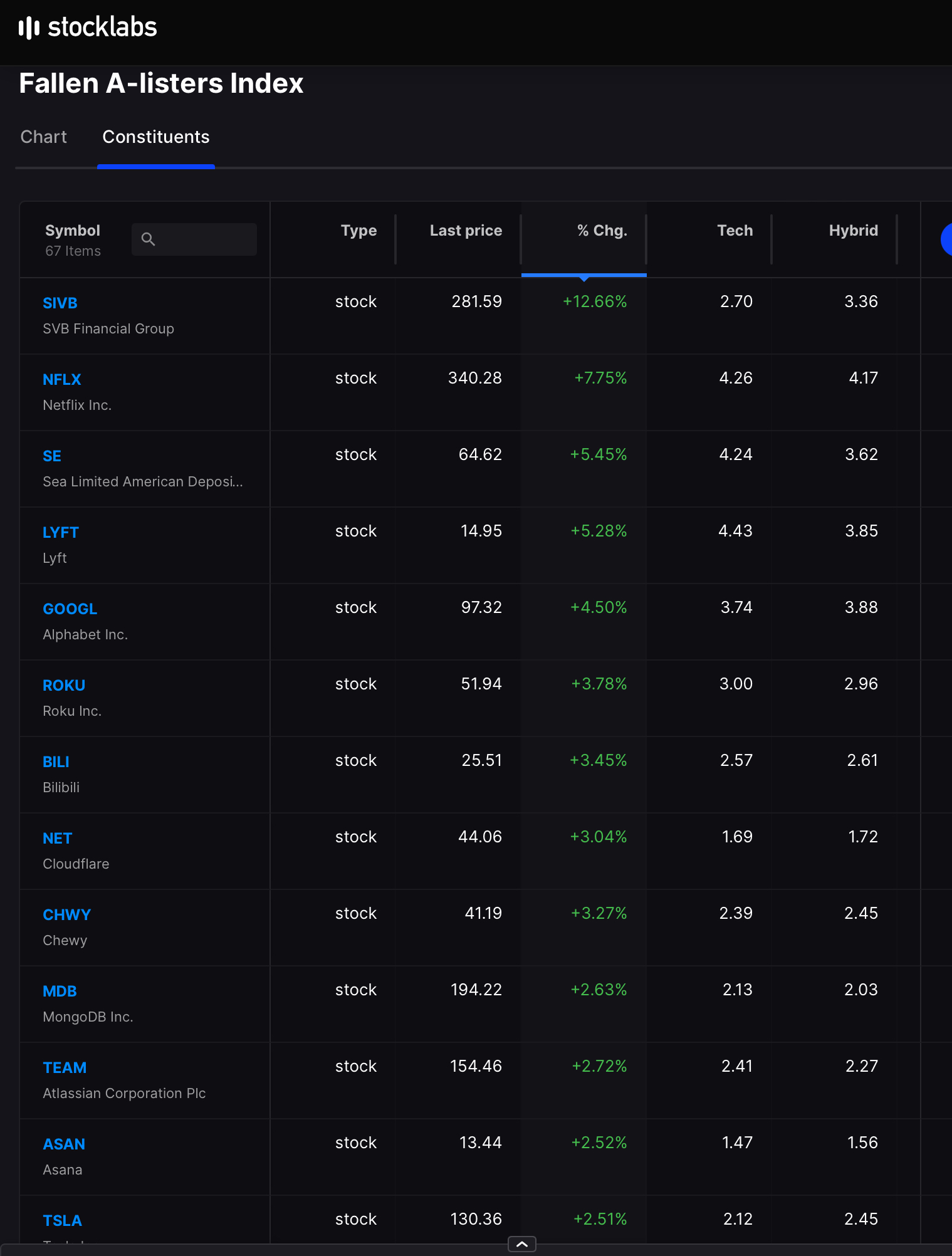 I have a pre set portfolio of longs that I'm gonna leave alone today. I only closed out my fucking hedges and added UPST to the mix — because UPST is a piece of shit that is perfect for this bizaaro market.
If you enjoy the content at iBankCoin, please follow us on Twitter