In a world of cataclysm and malevolence, Le Fly is a beacon of light in a brooding dark storm of fuckery. I'd be remiss if I did not boast about my market exploits. After all, if I didn't — how else would you come to realize your skills are in fact INFERIOR to mine?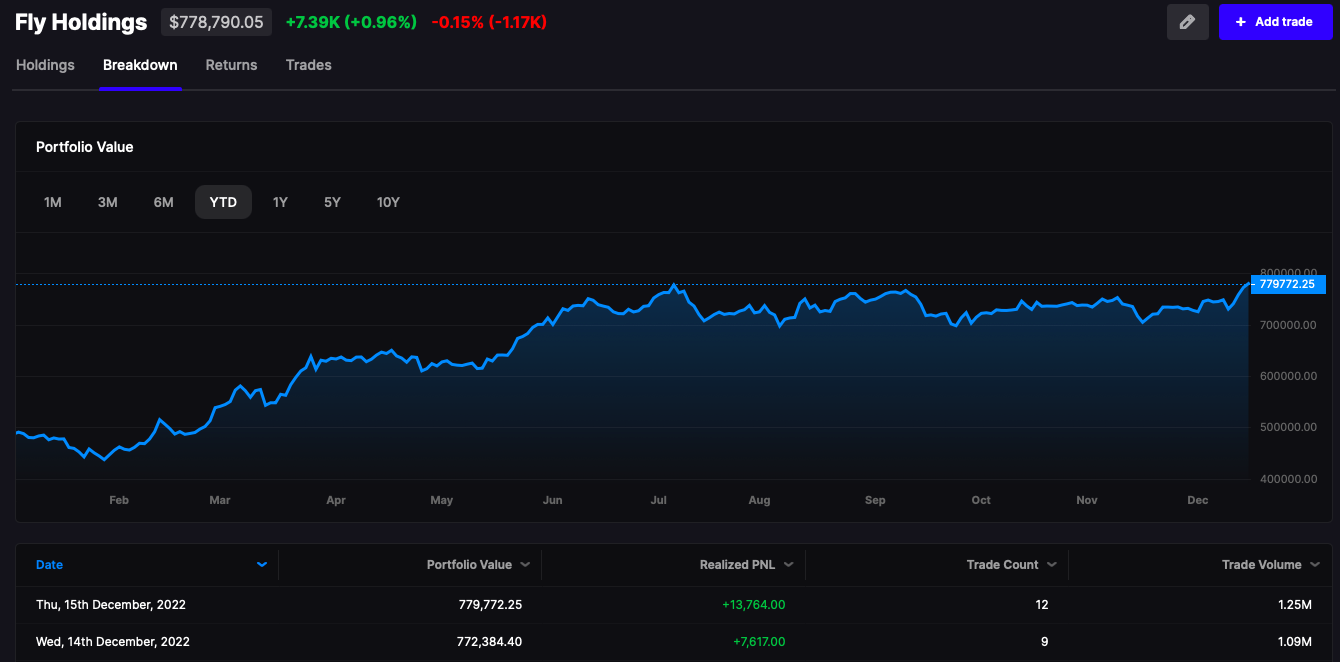 Look at it! YTD gains fast approach 60%
How does one replicate such extravagance? A great man once said — "fish less, eat more fish." All members of Stocklabs get to enjoy my ultra LEFT WING and SHITLIB trading room, in addition to my ideas and picks — technical analysis on a level not seen since Livermore.
Plus, it's the Xmas season and Mrs. Fly has already spent most of my money on the ingrates. When you join, it sends me money and I like money. In fact, I'd argue viscously that I deserve money, quite a lot of it. In fact, I'd argue that I don't have enough — based upon what I deserve.
Markets are broken — but I am no longer concerned. It seems everything I do now works and I cannot lose money — even if I tried. Ergo, smooth sailing for House Fly from here until the end of year.
Great things are in store for "The Fly", especially since I'm such a good person, nice even, and people like me.
If you enjoy the content at iBankCoin, please follow us on Twitter