Good day
My new trading stratagem is in full effect today, as I sashayed out of present positions this morning for +74bps. I will be repositioning into WEEKLY holds after the 12 o'clock hour, not based upon superstition but science.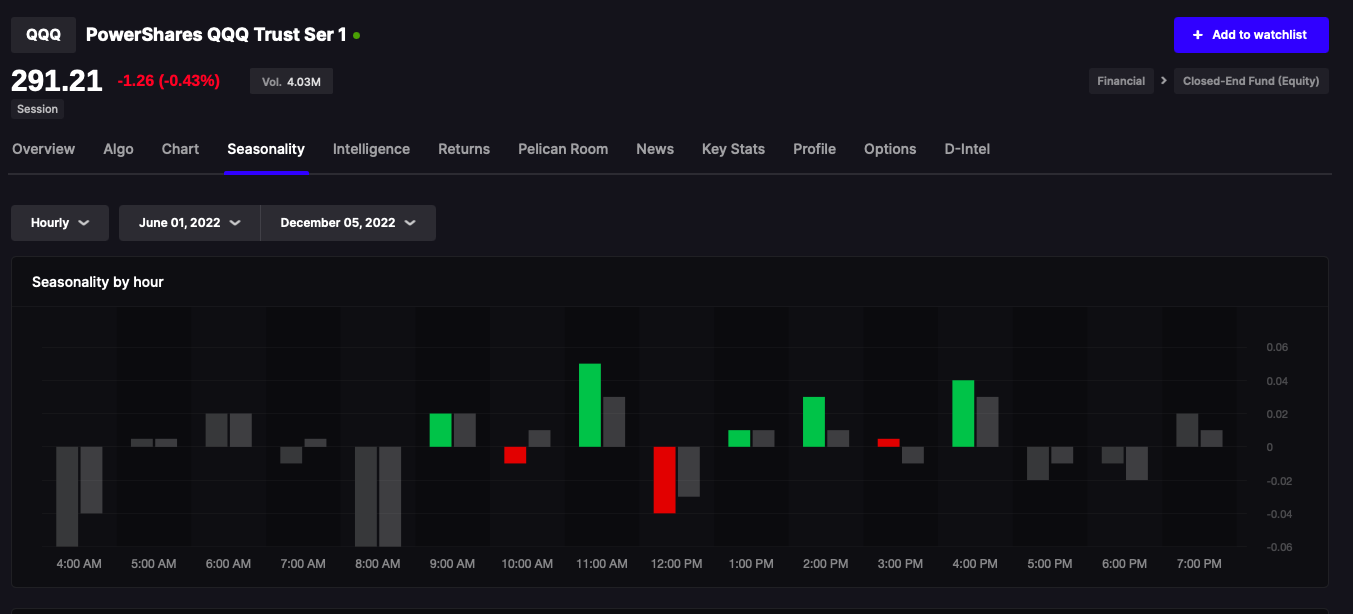 Above is an hourly chart of returns per hour for the QQQ since June. As you can clearly see, evidently, my decision to wait is based not upon hunches or rote base instincts, but eloquent and incontrovertial data science.
There isn't much to say, since my opinion on the matter is no longer relevant. I have been absorbed into the Borg. My resistance was and still us futile. I will, however, supplement my positioning with day trades and hedges, something I am still quite able to willing to do.
If you enjoy the content at iBankCoin, please follow us on Twitter