Based upon the assumption of a tight Fed, oil and has prices, alongside every single other commodity in the world, have collapsed? Is that the narrative?
BULLSHIT
The only reason for a rout like this is SLOWING GROWTH and a crushing lower of GDP and earnings.
LOOK AT THIS SHIT.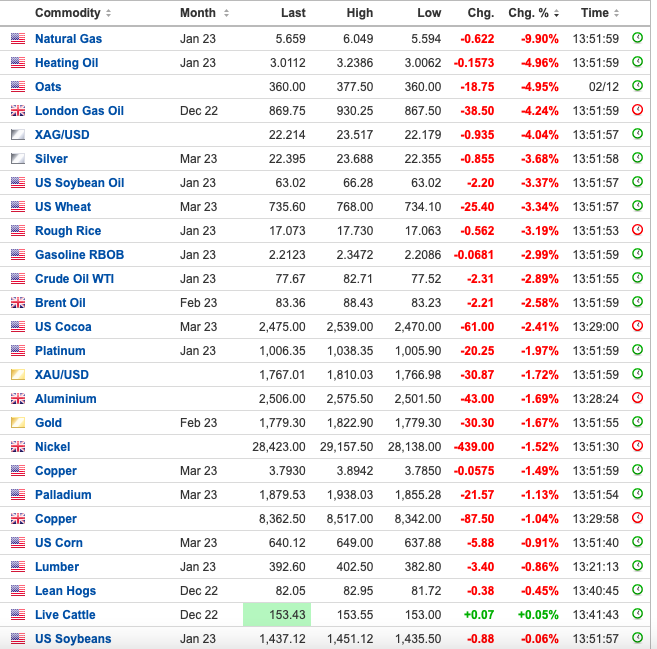 So you mean to tell me wheat is down 3.4% because the Fed is MUHHHH hawkish? INCORRECT. The only logical assumption is the following.
Russian exports are at record highs and intermediaries like India are reselling to the places that need it. There are NO SHORTAGES of basic materials. Any slowing of growth will naturally hit prices because there will be lessened demand. That's all there is to it. There are no real sanctions on Russia. Prove me wrong.
NASDAQ is -200 and I dodged the entire meltdown because I had gone to cash, BASED UPON SCIENCE, at the open. I am now 100% long, just closed out a monster SOXS hedge — and reserve the right as a tax evading citizen to apply more hedges into ze close.
If you enjoy the content at iBankCoin, please follow us on Twitter