The single best week for stocks is next week, historically.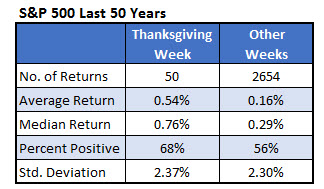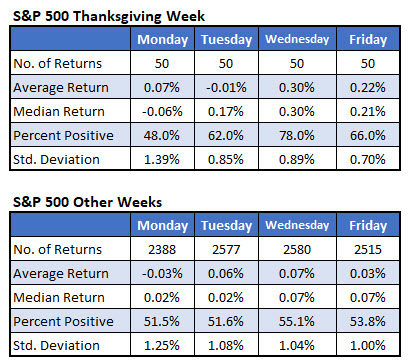 If you're into tipping the scales in your favor when gambling, this is where you lever long. That's exactly what I did, as I righted my ship the past two days — presently long at 125% into the oven to eat turkey. I don't give a flying fuck if I'm wrong about the Turkey Gods. Given the odds, it'd pain me more to miss out on a sure fire win than to fall victim to a Black Swan event, whereby under such conditions, I'd have plenty of like minded longs to commiserate with.
Here is the bottom line:
I am long stocks with a beta LESS THAN 1 — because when I go swimming I like to swim with the fucking small fish and not the sharks who can bite my dick off.
If you enjoy the content at iBankCoin, please follow us on Twitter