Let's put aside any notion that I am able to predict the future and/or posses the power to harness the space-time continuum via a time machine. Let's look back in time, thanks to Stocklabs, and see what markets did following a really bad September.
Below are returns for QQQ in the month of September and October from 2000-2008.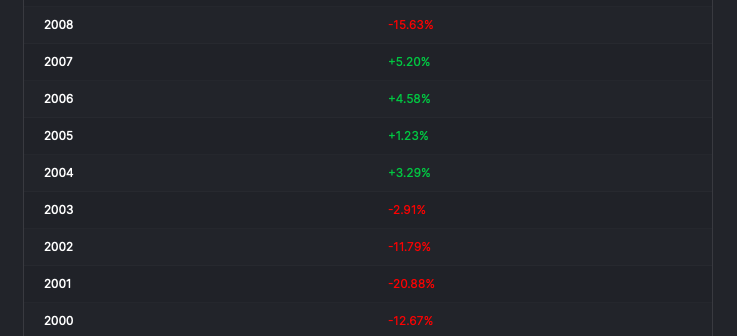 Sept 2000-2008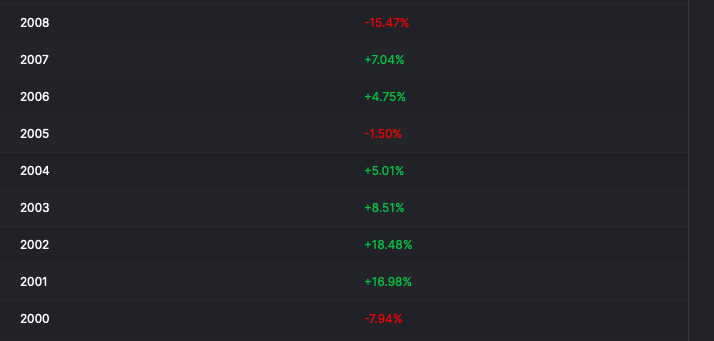 October 2000-2008
It's evenly split, if we're being honest. We've had 4 previous double digit collapses during September since 2000 and in 2001 and 2002 markets surged in October to the tune of 18%. The down years were -8% and -15%, respectively.
I took liberties to asses which sectors or areas of the market did best and it wasn't small caps. IWM underperformed. It wasn't oil; but times were different back in the aughts. By far the best performing area of the market was in the semis, with the SMH sporting 20% gains in 2001 and +24% in 2002. If we were to have a repeat and long SOXL, gains might exceed +50% for the coming October.
For the September that just ended, the SMH was down 13.5%.
If we continue lower, well then, I'd surmise UVIX, TZA and maybe even DRIP would do best. The price of oil, although RIGGED lower by Biden SPR releases, is ultra sensitive to global GDP. If economic collapse is coming to a European city near you — then we should assume oil will bid $60 by Xmas.
If you enjoy the content at iBankCoin, please follow us on Twitter