I got lucky last night with MTTR earnings. Absolute chads smacked it out of the ballpark and now the incel shorts are in trouble.
HUBS is surging by 11%, adding petrol to an already smoking hot software space. The NASDAQ is +20% from the lows and technically we are now in a new bull market.
But before you begin to celebrate, consider this.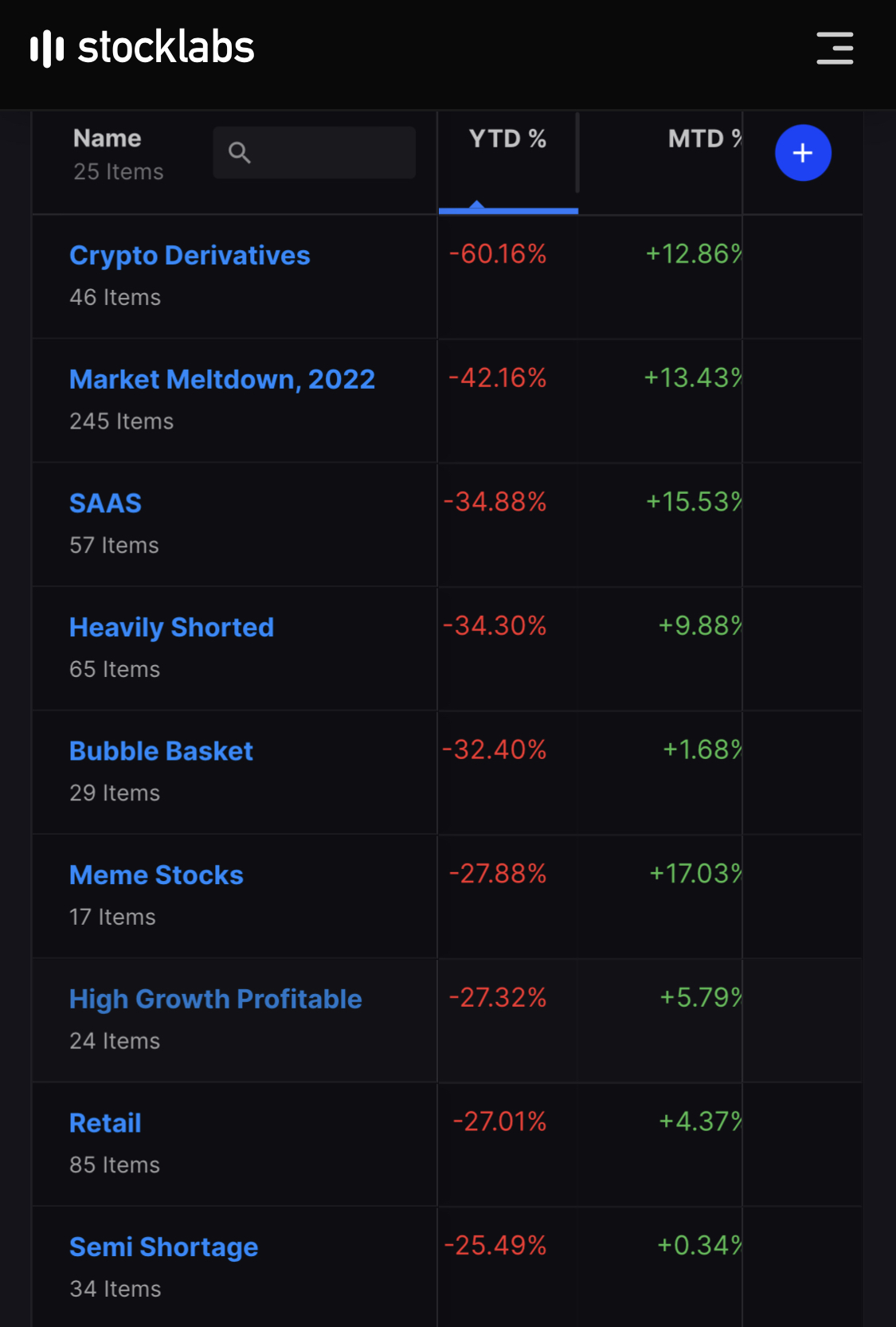 Those are themes or custom indices inside Stocklabs. See how "market meltdown 2022" is ripping for August and how in the big scheme of things, if the end of year data was read 10 yrs in the future, this rally wouldn't even register?
The grave has already been excavated. Losses are in the ballpark of 40% even after this terrific rally. To break even for most stocks we'd need to lift 60% from current levels. Should the rally dissipate and we leg down another 10%, this rally will be forgotten and considered a blip on the chart.
Back in 2008, a year most understand to be terrible, the best rallies were blips. After the dot coms blew up in 2000, I recall that August feeling as if the bill market had come back.
So enjoy your summer of SAAS and pretend the bull market is back; I know it's fun. But come autumn when the leaves are browning and your stocks are flailing, don't say I didn't warn you.
If you enjoy the content at iBankCoin, please follow us on Twitter