I hate to be the bearer of bad news (that's a lie) but it seems the market is communicating something truly ominous, but only in the beginning stages. We are once again seeing a SHARP decline in copper, oil, Asian markets and most importantly the US 10yr yield, now at 2.54%.
This isn't just pricing in a slowing economy, but one completely devoid of inflation. Dare I say, the only way we get an economy that bad is if something very sharp and very bad happens to the Chinese economy.
Perhaps this is just Junior at the Trading turret doing stupid shit again at his summer internship.
OR, maybe just maybe China is about to tilt over and fall directly into the fucking blades — launch 10,000 missiles at Taiwan and turn the Pacific Ocean into a flaming pit of death and destruction.
Wishful thinking aside, the markets are far too sanguine now with the 10yr sinking like this and copper in broken elevator action.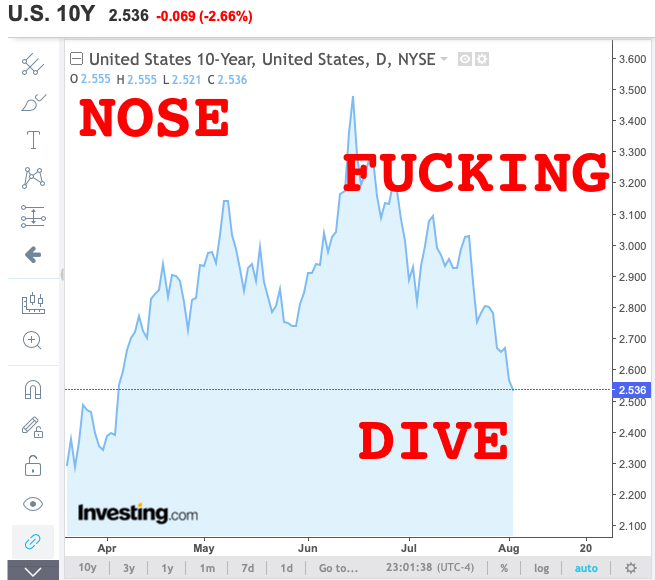 Maybe it all changes by the morning after Pelosi shows President Xi who the fuck is boss — girl power. Xi probably thinks his male toxicity is a match for Nancy. Little does he know she hails from the most woke and gayest parts of the world and nothing but Queen power is behind her sails.
If you enjoy the content at iBankCoin, please follow us on Twitter