A lot of people dislike me with a bit of passion. I don't tolerate people for long periods of time, likely due to a wrong upbringing or some genetic malady. I am able to make friends pretty easily because I am a moral person and more often than not — I treat people with respect. However, for the people who dislike me — their rage is deep boned and almost embedded into their DNA.
Take Mrs. Fly as an example: she always finds a way to undermine or trip me as I am about to sprint. This doesn't mean she doesn't love me. She just doesn't like me very much. Nothing I can do about it but grin and bear it.
The same relationship applies here at the blog, or inside Stocklabs. For many years you've bore witness to my trading success and me boasting about what a special boy I was — smarter and faster than all the rest. Why, I had algorithms and fancy software and lots of members who paid me for my trading ideas. These traits are plenty enough to hate someone with a passion, let alone if such a person mistreated you or made you feel dumb on occasion — why you'd just sit there and wait for his downfall.
Now is your time to revel in my misery, as I traded into VRAX at $20 and rode it all the way down through 13 trading halts and closing the session in that 5% weighted position down 72% from cost. This albatross ruined an otherwise fine day, placing me in the red by 2% and flat for the week.
Due to this amazing decline, which kept going lower in spite of the sector and in spite of any semblance of mean reversion — I was mesmerized and only kept a long book with one 10% hedge in YANG and 20% cash. What I mean is, I am not even sure if I am heading into Monday with a good ship, since I didn't curate.
VRAX now represents just 1.3% of my portfolio and I have no interest in averaging down — because the grandiose stupidity of it all leaves me with a very bad taste in my mouth. I am not ruling it out, however. And you know I am prone to changing my mind at any given moment.
I close this blog disclosing several things to you, my haters and secret haters who enjoy to see my flop.
My weekend is ruined. I will not enjoy myself no matter — since I will be spending the weekend on formulating a plan for August in an attempt to regain my mojo.
Boo-hoo: poor Fly boy is disheveled and in ruins.
My returns for July.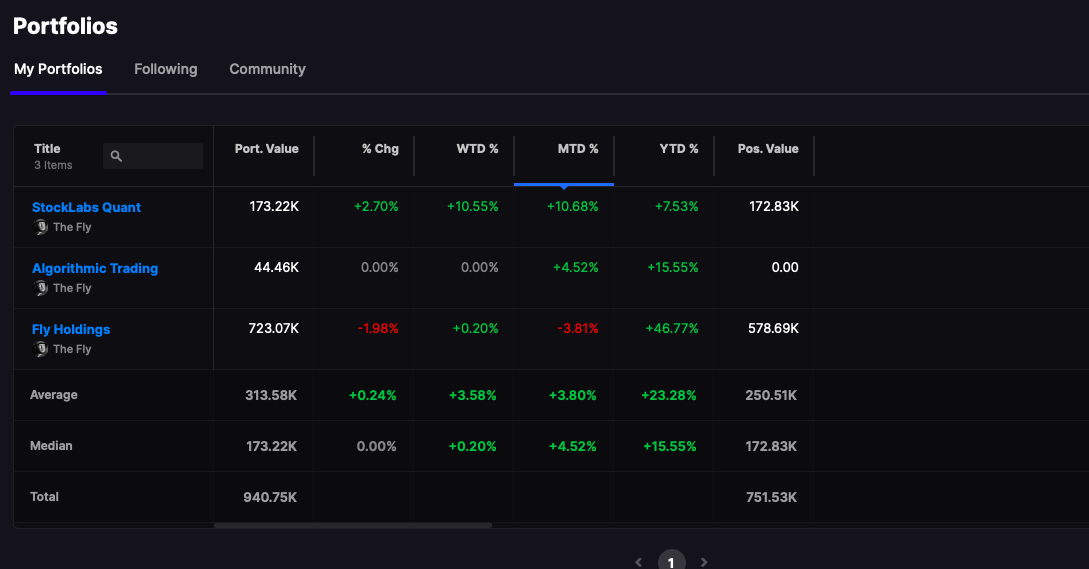 GOOD DAY.
If you enjoy the content at iBankCoin, please follow us on Twitter