You really can't make this up. Our beloved leaders are fighting Putin again, this time on the inflation front. Because, you know, the Fed's $9 trillion balance sheet wasn't the reason we have inflation or the $5t spent on COVID, mailing checks out to the poors; it was Putin all along.
So Manchin finally folded to Schumer and will now back The Inflation Reduction Act to "address our nation's energy and climate crisis by adopting commonsense solutions through strategic and historic investments that allow us to decarbonize while ensuring American energy is affordable, reliable, clean and secure."
In other words, they're gonna fight inflation, not be fiscal conservatism but printing more money.
Their goal is to reduce carbon emissions by 40% by 2030, by targeting fossil fuels, energy storage, hydrogen, nuclear, and renewables.
Green stocks are going absolutely bonkers to the upside.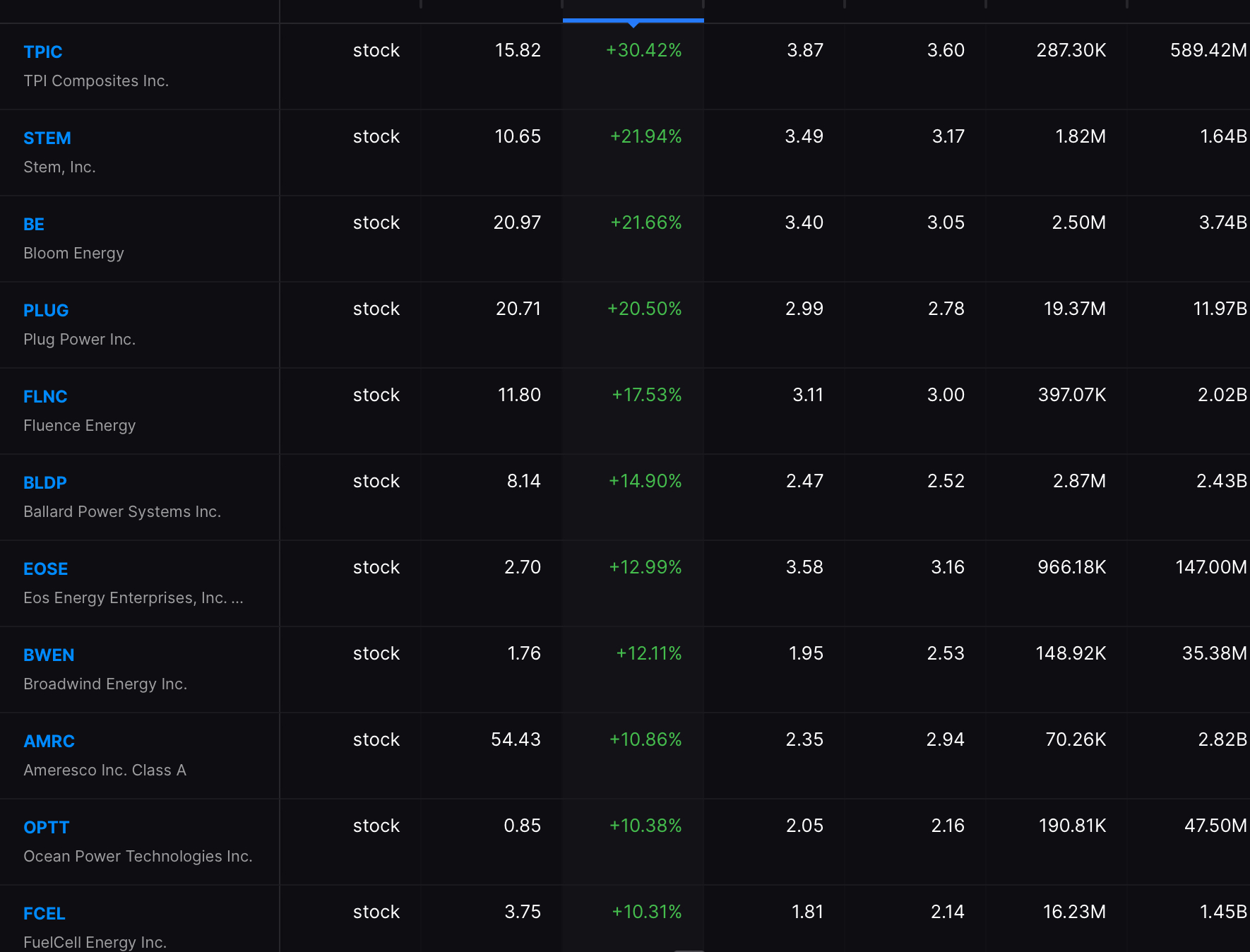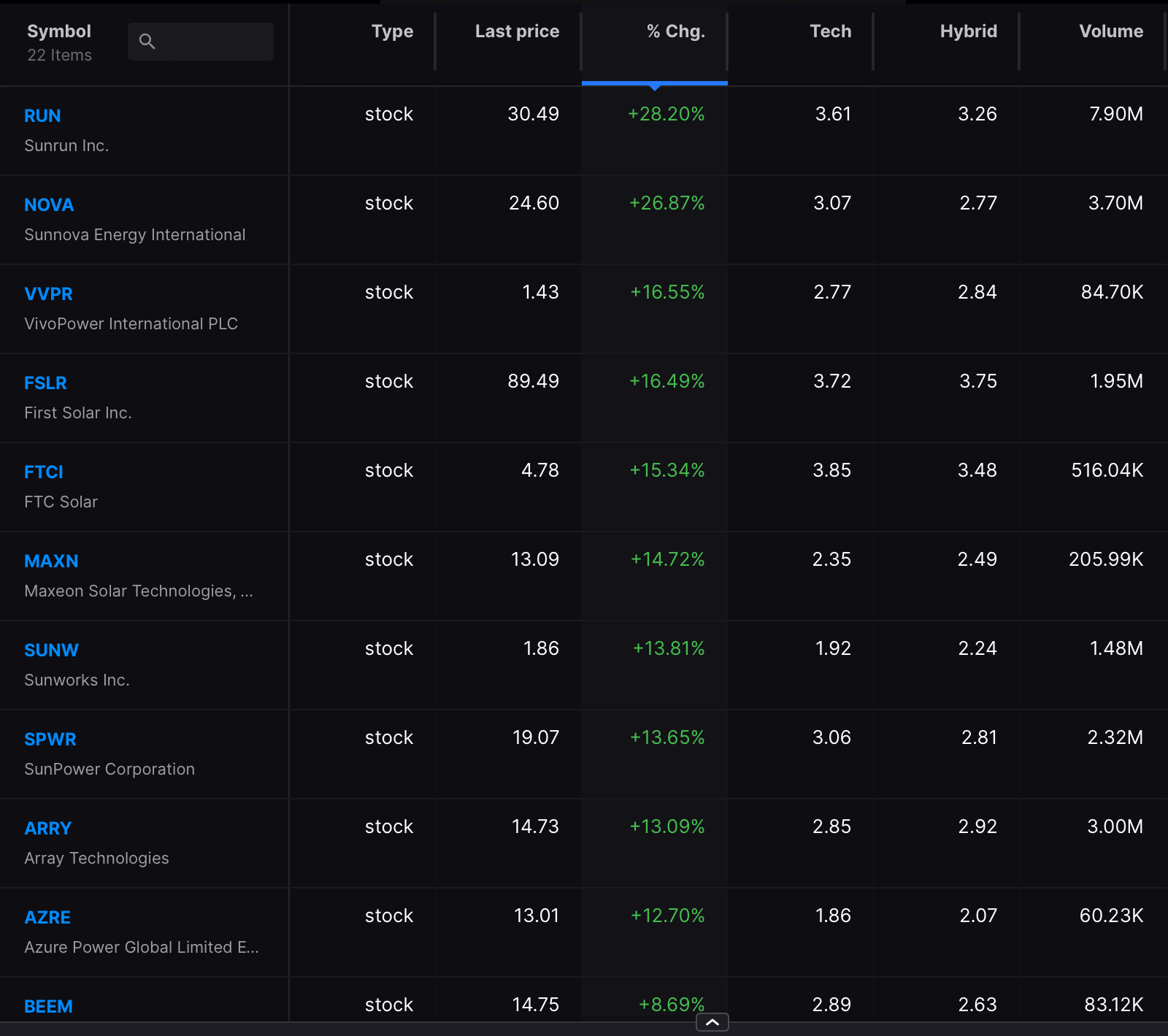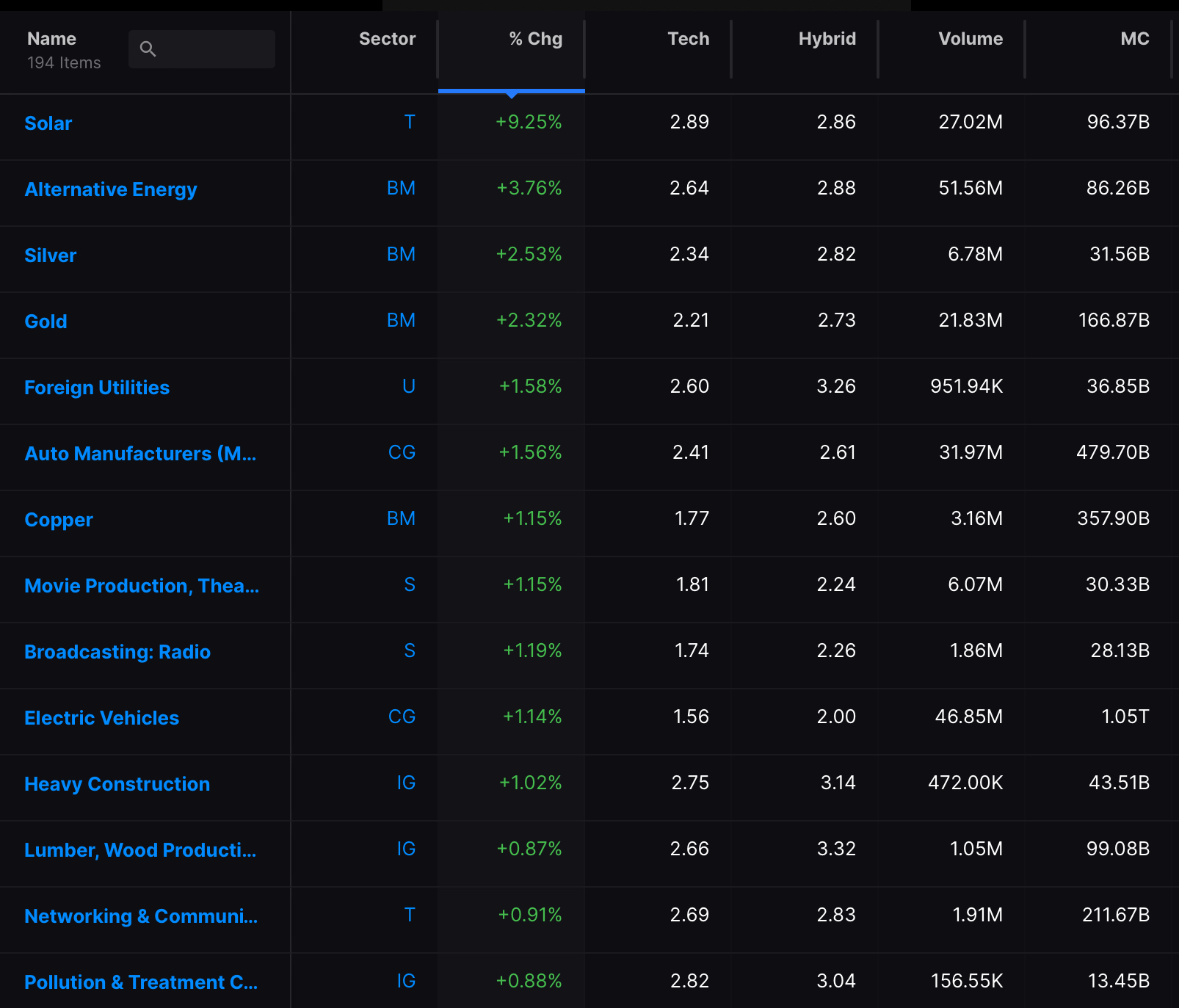 The tape is otherwise weak. I am 85% cash now, +100bps for the session.
If you enjoy the content at iBankCoin, please follow us on Twitter