Happy Saturday fucked for faces.
Let's really try to scare people now.
We just printed -1.4% GDP and we are coming out from a bubble that popped in Feb 2021. The last time we had a genuine economic storm brewing in the US was 2008 and we papered over it. The time before that, really non bank related crisis, was post dot com, post 9/11 economic malaise leading up to the Iraq war. I recall hating my life most in 2002, so let's examine — shall we?
GDP data: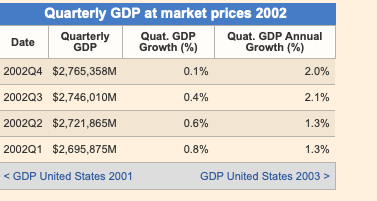 Market fucking returns in 2002, courtesy of Stocklabs seasonality engine.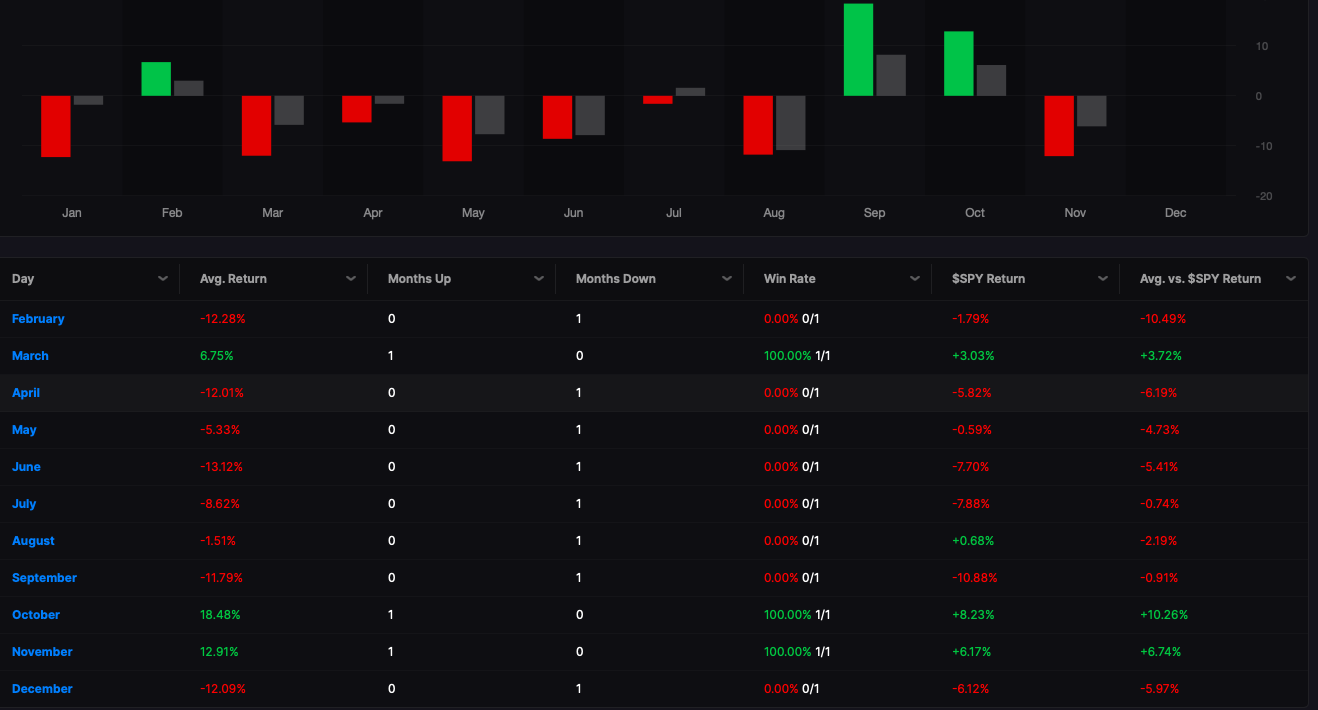 Market returns YTD.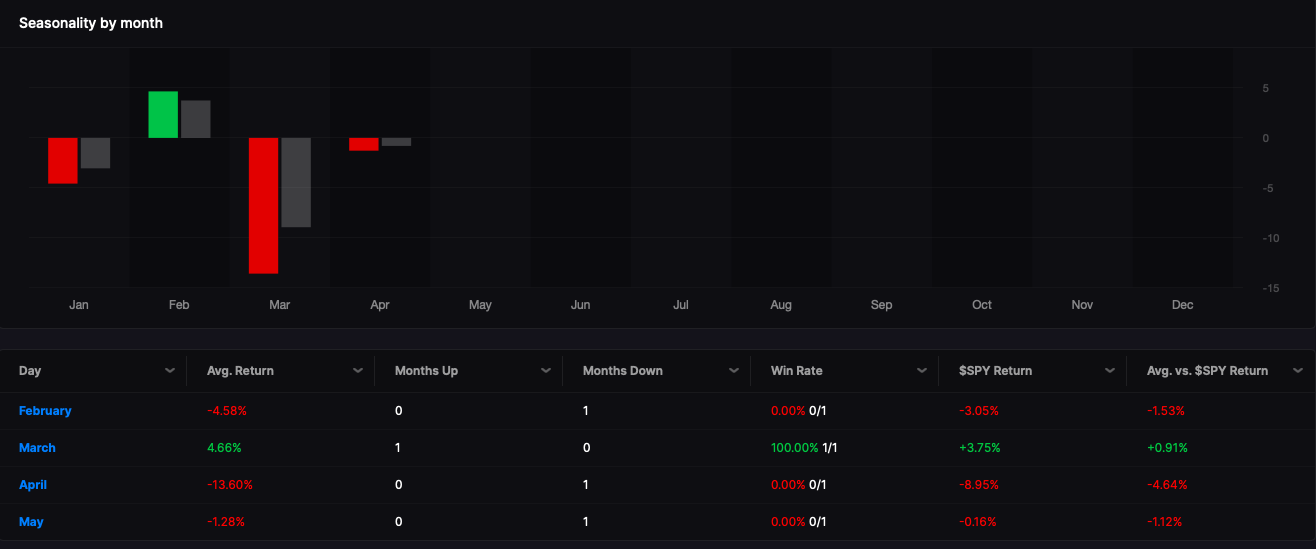 Let me accentuate the 2002 returns.
You stepped into the New Year feeling fresh and bought stocks, only to be horrified by the sheer violence of the collapsing of markets OFF by 12.3%. You thought markets would bounce in March, because fuck that, and it did. Half your losses were erased, as the NASDAQ spiked 6.7%. Feeling good about yourself you doubled your bets — but stocks crashed again by more than 12%. Feeling like you did in January, you doubled your bets thinking May would bounce — but it didn't. Stocks shed another 5.7% and now you're miserable. June has to bounce, because "how low can it go?" It can go much lower and the NASDAQ did — dropping another 13% in June. Almost washed out and 100% demoralized, you now resign yourself to "fate" and have concluded you'll "never sell" because "stocks are so cheap." Stocks then proceed to drop another 8.6% in July, and again 1.5% in August and finally a bowser of a month, adding insult to injury, -11.8% in September.
Thinking all is lost and somehow it's all over this time, you sell out in ruins. Stocks then proceed to rally 30% into Thanksgiving, so then you jumped back in and caught a little upside — only to be decapitated by December — off by 12%
Not meaning to shill, but I did write my memoirs on trading this horrible market about 5 years ago. You can buy both books cheaply on Amazon.
Do not be fooled. This isn't over.
If you enjoy the content at iBankCoin, please follow us on Twitter