It looks like Russia figured out a way to support the Ruble: Destroy the US petrol dollar trade by demanding payment for their gas in Rubles. I would expect this scheme to work in the interim, until America figures out how to fuck them. I would also expect Russia to demand this of their other commodities, especially Uranium.
As a result, the Ruble is up more than 4% against the dollar and as you can see has certainly stabilized after mega-spiking to 170 USD.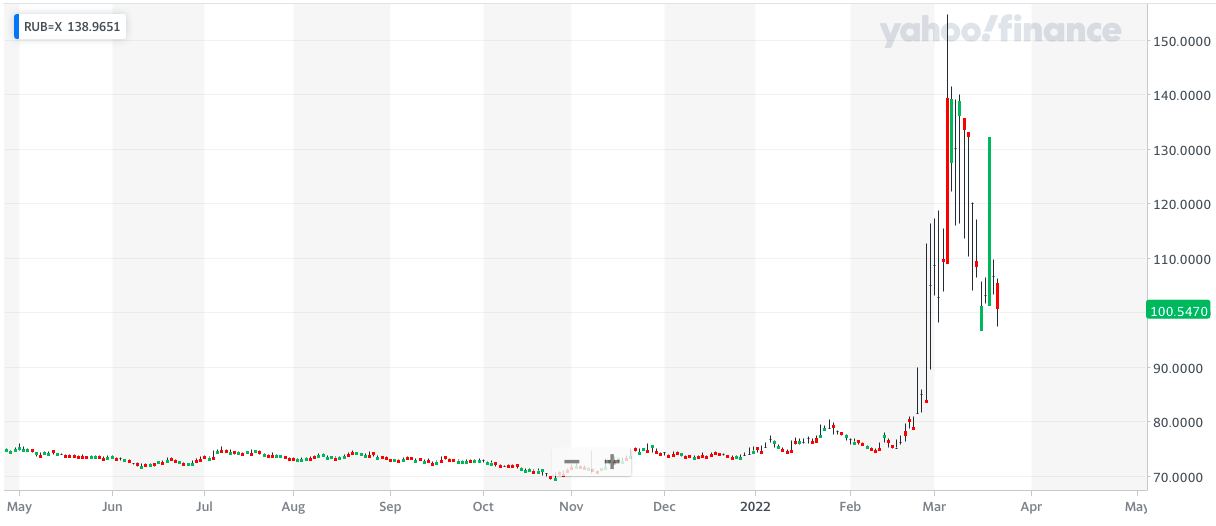 NASDAQ FUTS are off 115 and WTI is spiking hard +3.4%. There is a variety of bullish chatter being passed along today on oil and, how bereft of Russian supplies, we should see prices careen higher by end of April.
On the war front, the rhetoric is increasing with each day and it's only a matter of time now before NATO enters the conflict for the sake of Ukraine.
If you enjoy the content at iBankCoin, please follow us on Twitter