I was thinking about doing a blog showing you CRM post big dips and how, eventually, it came back. It's true, the recent decline in stocks has been for the most part algo driven — but perhaps there's something a bit more to it. There are shadows of 2008 — but not exactly similar since there isn't a credit crisis yet. We have a run away commodity bubble, which almost always pops, conjoining Federal Reserve policy to tighten, ergo SLOWING GROWTH with intention. It's important you understand that last factor.
With respects to the markets, more of the same shall occur in the interim. We went from -25% in SAAS to -14.5%. Why am I obsessing over software stocks? Because software stocks have the best growth rates and their businesses are predictable and also they're most beloved by Wall Street. Presently they're reflating again and it's possible the run can go a bit further. But let me remind you of something looming large.
RUSSIA
EN ROUTE
pic.twitter.com/JW95yGyRM0

— The_Real_Fly (@The_Real_Fly) January 29, 2022
RUSSIAN FORCES SURROUND UKRAINE pic.twitter.com/3L9LaXWsAL

— The_Real_Fly (@The_Real_Fly) January 29, 2022
I don't think many of you understand the immense mobilization taking place in Russia — with assets being moved from the most eastern part of the Federation into Eastern Europe, on the border with Ukraine. We have the President of Belarus making batshit statements, pounding the drums of war.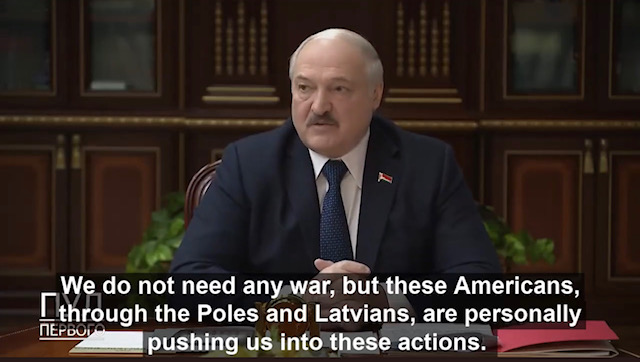 PRESIDENT OF BELARUS BANGING ON DRUMS OF WAR, WARNS THE WESTpic.twitter.com/ubv0pqGei0

— The_Real_Fly (@The_Real_Fly) January 29, 2022
And now we have reports Chechen forces loyal to Russia are moving towards the Ukraine border, as well as elements of Russia's Baltic fleet being moved to the Black Sea via land. All of this is occurring in Russia's front yard and post Afghanistan disaster, there is next to zero iron will amongst the American people to wage a war with Russia over Europe.
So who will check them?
The entire German army totals 65,000 men, unionized — 250 tanks.
The entire UK army is 82,000 men.
Europe is a shell to be cracked and if Russia wanted to — they could take the entire continent.
Obviously we live in much more genteel times than 80 years ago, as western cities embrace all of the wonderful trappings of post modernism. But in the east, places like Moscow or in Poland or in Hungary — the men are still militant with very few transgendered Admirals amongst their ranks. I view the specter of war in Ukraine as a 100% probability and ponder if this could lead to an American response, which in turn might lead to Russia invading NATO Baltic countries in an effort to destroy the organization? Who can stop them? Brussels?
Now if this happened and China felt the mood was right to take Taiwan, we could find ourselves in a world very different from the masked one we find ourselves in presently. Again, this is a long shot scenario — but a military defeat in Europe or Taiwan coupled with the dissolution of NATO would lead to, in my opinion, a run on the dollar. In such a scenario you would see an immense shift out of dollars and into Bitcoin. Just my two cents and because of these geopolitical events, I am second guessing my decision to sell all of my ETH during 2022. I have sold two of 12 tranches so far.
SEN GRAHAM WARNS PUTIN NOT TO INVADE UKRAINE, SAYS AMERICA WILL "POUND YOU"pic.twitter.com/RxK5vfp0co

— The_Real_Fly (@The_Real_Fly) January 30, 2022
On the issue of war and how it affects stocks — NOT GOOD — lest you're winning.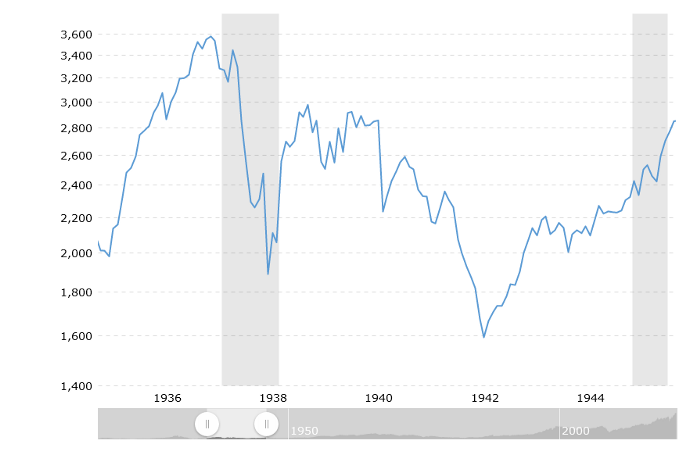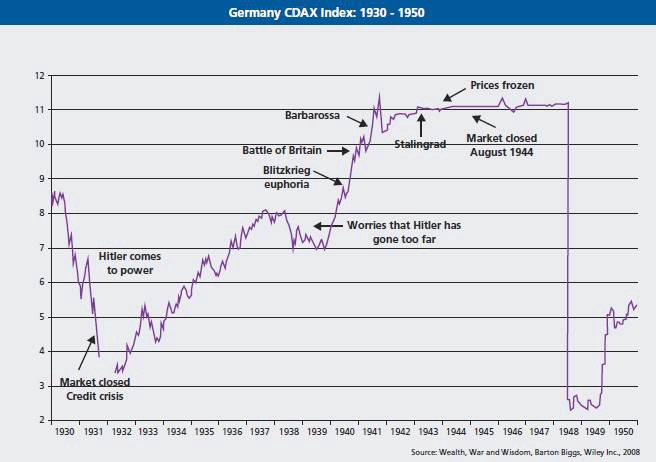 Botton line: We have a nice oversold bounce underway and it might spill into a short squeeze and we might find ourselves lulled by the normality of it all. But all it takes is one airstrike to change the course of history and you'd be very wise to pay close attention to the details of this crisis over the next 4 weeks.


SIR.
If you enjoy the content at iBankCoin, please follow us on Twitter