The widely anticipated GORILLA RUN to $100,000 BTC has been long awaited, in what some believe will be the open salvo to an eventual run much higher. I have stopped trying to rationalize any of this and instead view cryptos as a speculator would view railroad stocks in the 1860s. This is the Wild West and although there will be Squid Coins getting rugged from thousands to zero in a second's time, many of the principle cryptos will survive as a parallel internet. There I go trying to justify my 15x return in ETH in a little more than 1 year.
Over in the milk and honeyed lands of Stocklabs we have applied our AWARD WINNING market timing algos to cryptos, just 107 for now — but will expand upon this after my programmer comes back from his sledding expedition.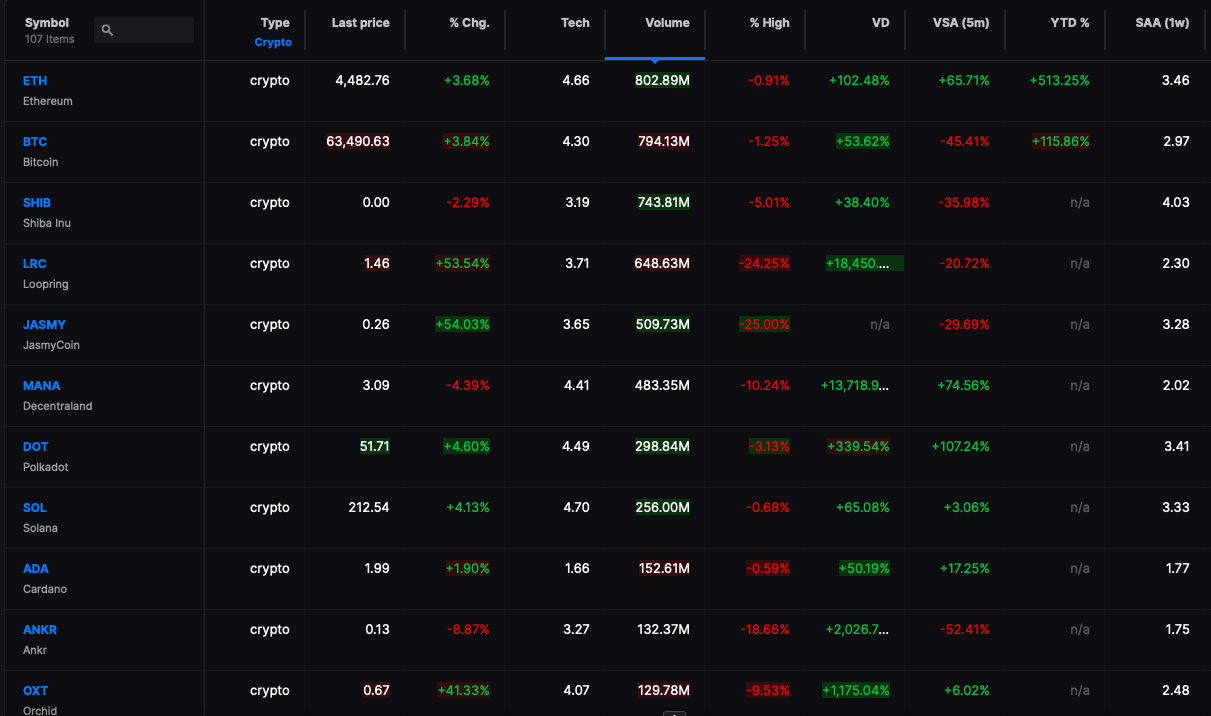 One thing is indelibly clear, and this goes without saying, we're in a bull market! In a bull market bullish things happen. This is not the time for FUD, but instead it is time for FUN. Be grateful for having the opportune to personally enrich yourselves and escape the horrors and the pangs of middled class poverty. While Americans might be entreated to shit healthcare, schooling, and government — we are an industrious type and I believe there is value in that — being at the forefront and leadership of the SHITCOIN extravaganza. It's all fun until you get rugged. Alas, many a railroad in the 1860s went bust and many a railroad also produced industrialists — spitting out men like Commodore Vanderbilt for all of us to gaze at his amassed wealth and castles built across the east coast of the United Steaks.
For the session, I am +70bps, genteel but firm, eagerly positioned into BITO Dec calls — optimistic that BTC is en route towards an APE RAPING RUN to $100k by New Year's.
If you enjoy the content at iBankCoin, please follow us on Twitter