Fuck the tension is real. We are up, but markets haven't done shit in hours. We all want to run and dance — yet we wait.
The FOMC just said they'd taper and markets are frozen, more or less waiting for resolution. My sense is we RUN HARD into the close — but you never know.
The fucks at the Fed will not hurt markets. The Fed's only job is to maintain high asset prices — because that is all we have.
Powell talks at 2:30pm — but this looks good because the reaction has been positive.
Current headlines via Stocklabs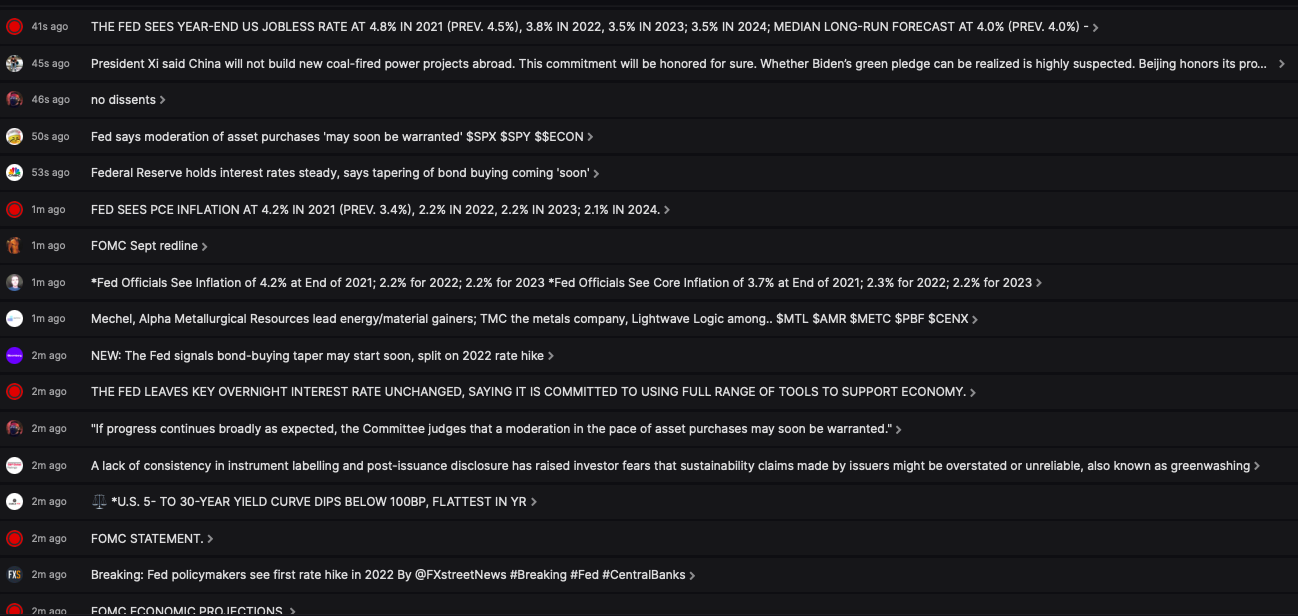 If you enjoy the content at iBankCoin, please follow us on Twitter