This wasn't hard to forecast. We live in an era of bailouts. There wasn't any tangible pressure on high yield or even junk. As a matter of fact, the LTSA index is at record highs. This does not mean the markets are great and will keep going up — but it does mean we are NOT on the verge of a systemic collapse due to Evergrande — who of course will be bailed out if needed.
I sold out of my leveraged ETF positions at the open and switched to mostly stocks, up 150bps with 55% cash. We have the FOMC talking at 2:30pm and they'll be talking taper — so this can hurt markets if words are now to the liking of those with the levers.
Presently there is a lot of sideways movement after the initial burst higher. The Dow is +350, Nasdaq +100 and I suspect we will remain range-bound until Powell gets on the mic.
NOTE: We have been in an extremely oversold range in Stocklabs for a week and our Intelligence algos suggest higher prices lie ahead. This is not a holy grail — but data based upon our technical readings during previous tapes similar to this. Whether this plays out like before is up for debate.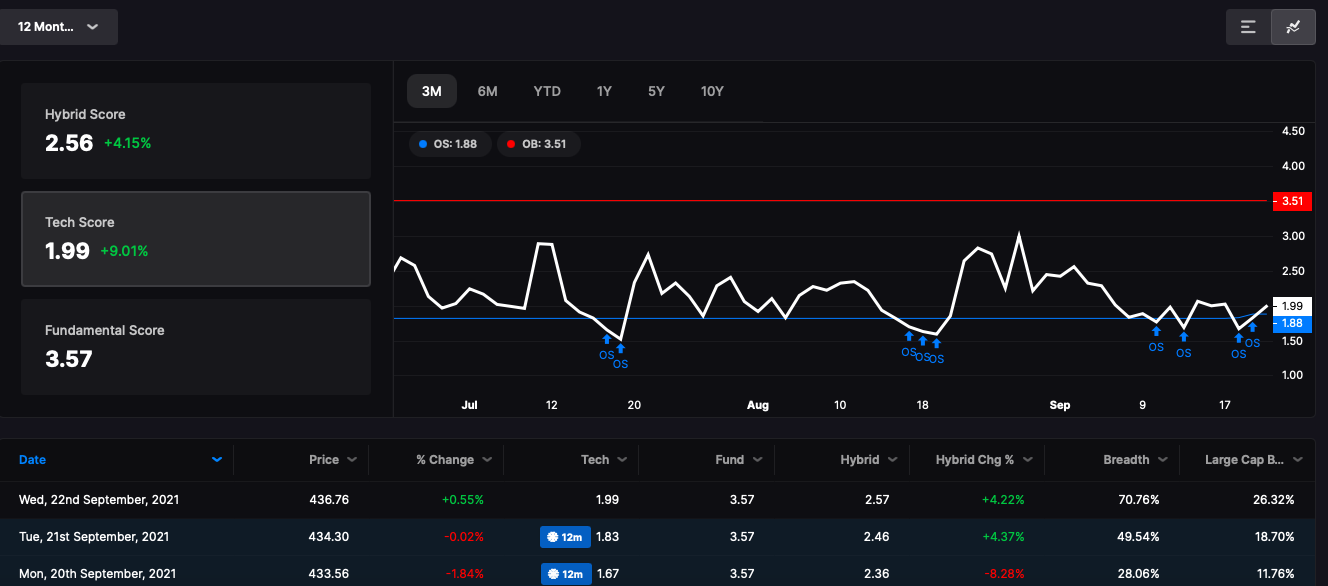 If you enjoy the content at iBankCoin, please follow us on Twitter