One of the big and time consuming upgrades to Stocklabs over Exodus we achieved was to create a whole new suite of algorithmic based tools — designed to rank stocks by respective time frames.
I'll go over a brief exercise to show you the difference.
Here is our top rated stocks by tech score — which is very intra-day sensitive, taking into account the day prior. You would use this for day trades or swing trades.

And now here are a series of SAA scores more designed for longer term holding periods — crafting algorithmic scores over respective time frames.
1 week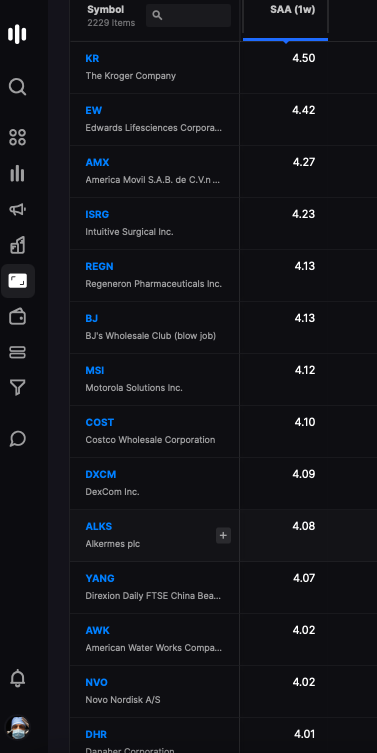 2 weeks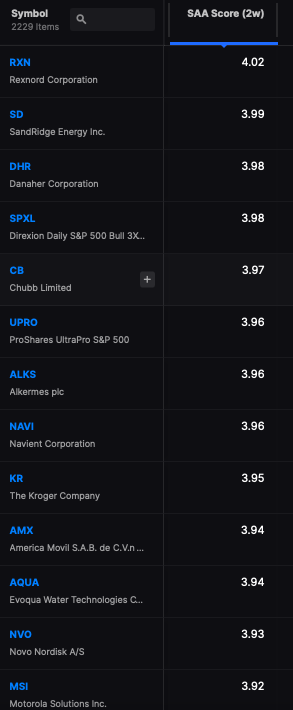 1 month

3 months

6 months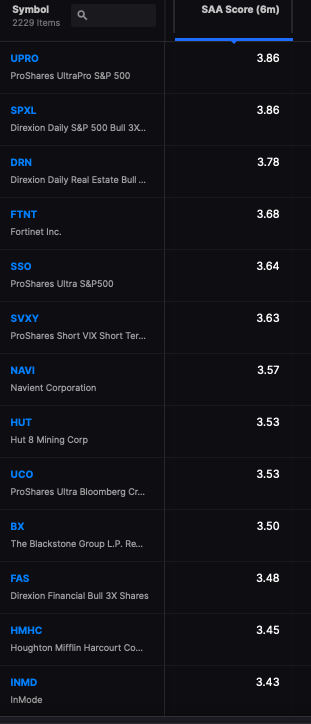 YTD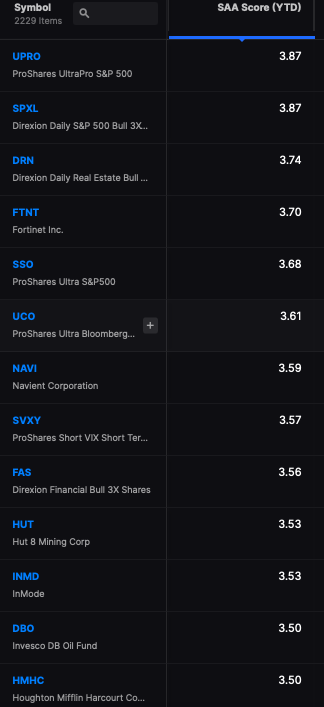 1 year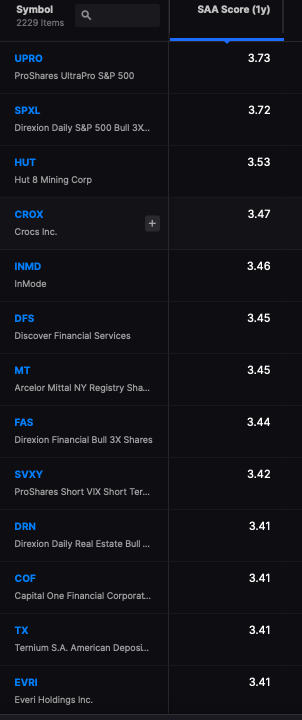 If curious/new, yes we also rank by fundamentals in order to read balance sheets without having to actually read balance sheets.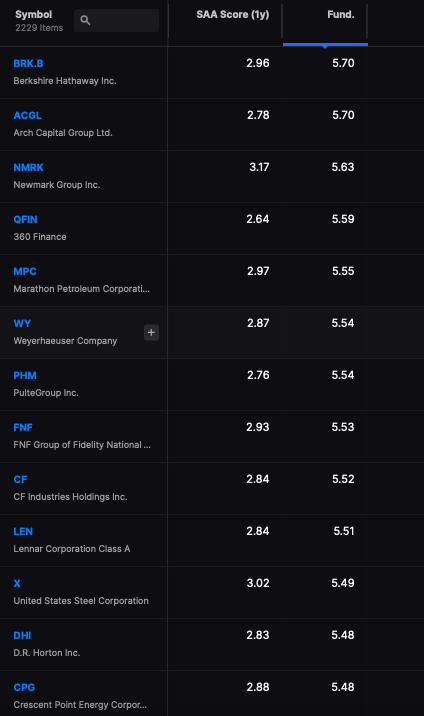 How would one use the SAA score?
I use the SAA 1m to invest in my Quant every month, using some fundamental filters and the algo to pick stocks. YTD return is +21%, outpacing all indices.


If you're longer term and only rebalance every 6 months or a year, you could attack the SAA 6m or 1yr to your portfolio and perhaps cull the stocks that possess the lowest algo scores and replace them with stronger ones — which is basically the premise of the Quant but on a shorter time frame.
We have a Youtube channel up that goes over all of the features and if you have any questions you can always fuck off or email me at [email protected]
Ciao
NOTE: IBC's FALL MERCH DROPPED. 15% off coupon code for all those wishing to be stylish: INDEUD
If you enjoy the content at iBankCoin, please follow us on Twitter