I more or less took the day off and did nothing until 2pm, at which point I leisurely entered several trades and got myself back to even for the day, erasing a 100bps deficit. While this all seems uneventful, I will tell you I feel quite satisfied.
In my other accounts, I had a much more profitable day — spring boarding higher and enjoying the many luxuries of Stocklabs market timing algos.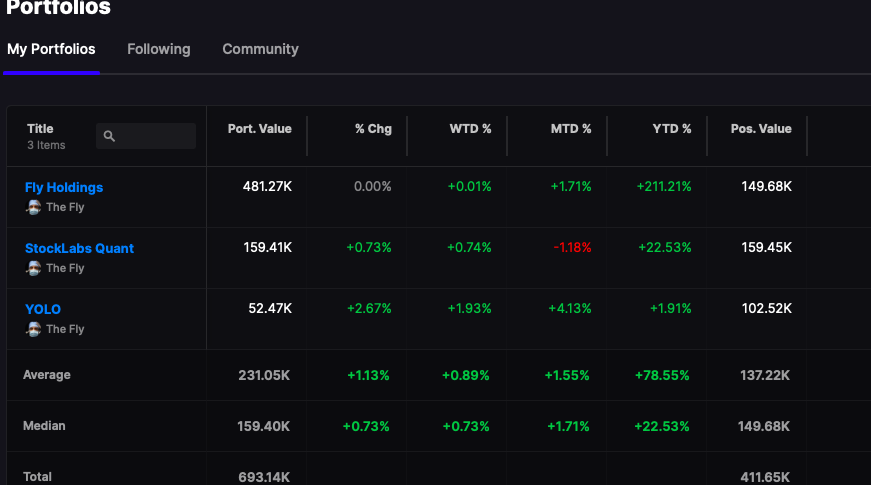 The plan for tomorrow is more of the same, small, leisurely, type trades with a pointed goal of small pastoral gains. I am not looking for ribald returns, the type of gains one might scoff at for being uncouth. No, instead, "The Fly" will comport himself as a gentleman should and paper hand trade his way towards elitist styled returns.
Over in crypto land, dinosaurs are eating up longs by the hundreds. It's a landscape filled with pain and charred buildings. I can only look at it with sympathy and continue my plan of acquiring more ETH every month, as this decline worsens.
Markets are strong and I am even stronger.
Good day.
If you enjoy the content at iBankCoin, please follow us on Twitter