In August of last year I took a sum of $100k and dedicated it towards trading only with Stocklabs tools. This entailed eschewing any semblance of technical analysis, relying solely on our mean reversion and more importantly volume tools. My trading changed drastically, preferring day trading over swing trading. At first users inside SL were taken aback by the sheer volume of trades and flip floppe characteristics of this trading pattern.
Ten months later I can show you what people inside SL see every day, my portfolio laid bare for users to shadow or analyze, 5x since inception, +222% YTD. Rules are simple: 5% sized position, keep losses under 10%, preferably at -4%, and only trade stocks and apply leverage when needed (rare).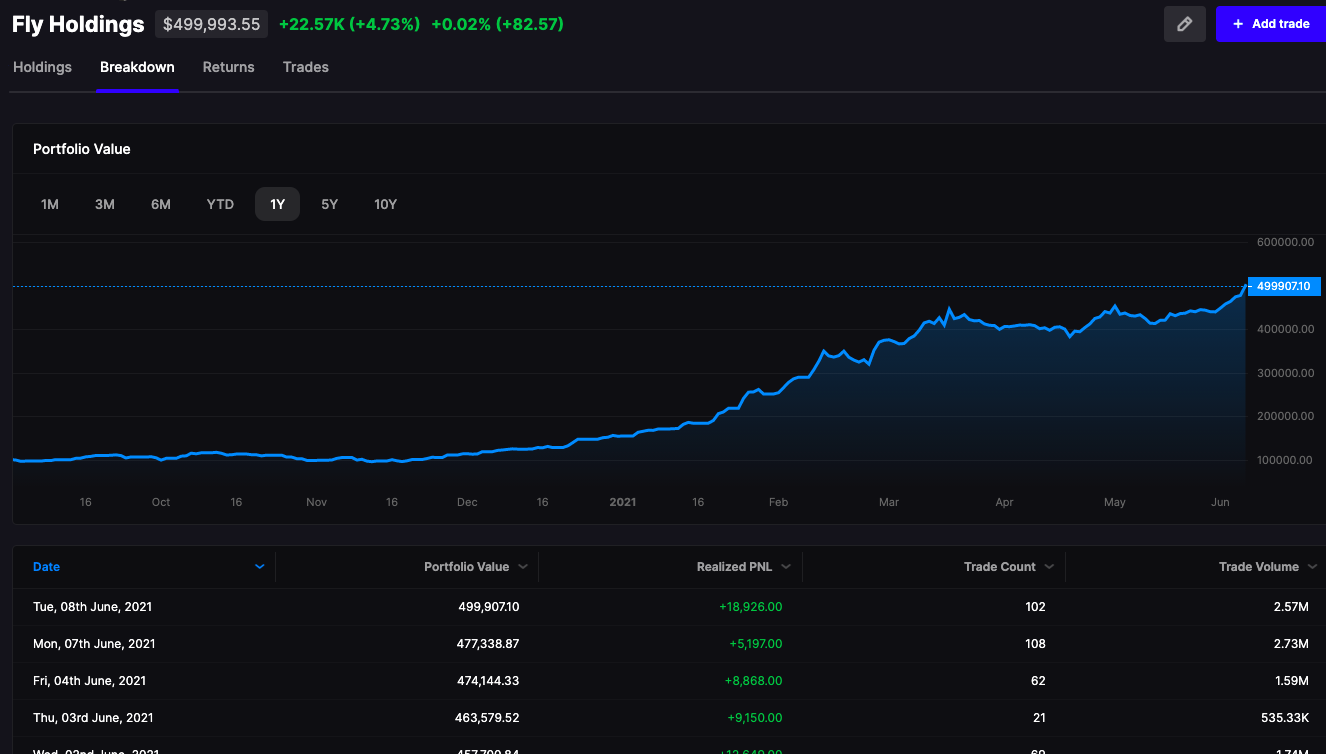 Is it the platform or me?
I have always been good — but not this good. Best way to describe SL is it takes my already potent talents and places it on steroids boosted by fucking rockets. Nothing escapes me and my trading is more prolific than ever. I cannot see a scenario where Stocklabs cannot improve your trading. This is both a sales pitch and testimonial — because I am more of a trader than a businessman and can only tell you of my experiences as I document my trading career live on iBC.
If you enjoy the content at iBankCoin, please follow us on Twitter