Alzheimer stocks are on fire today after Biogen got FDA approval for their drug therapy, the first break thru in decades. This trade has been simmering for weeks with largess gains in SAVA, LGVN, ACIU to name a few. Soon after, the entire gene editing sector lit aflame before cooling down a bit. I managed a few solid trades and increased my gains to +190bps. I am presently 26% cash, looking for new trades.
Interesting stat via Stocklabs. It appears buying the morning dips is an extremely profitable avocation.
Hourly returns since late May.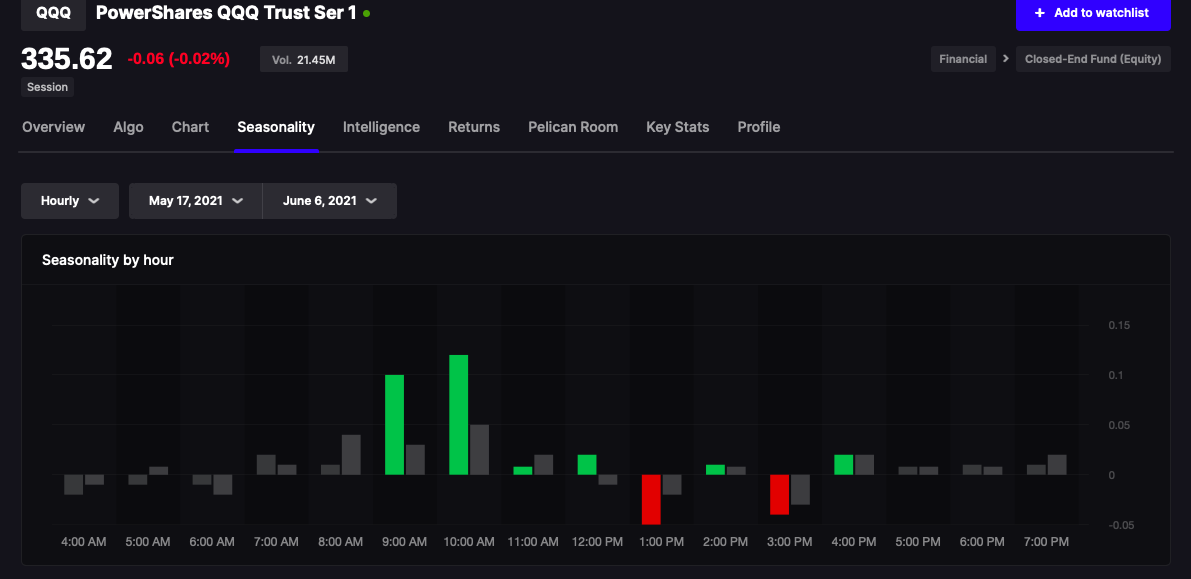 Bitcoin dipped a little bit this morning after FUCKED FOR FACE backwards pants man said Bitcoin was a scam and the dollar should be the world currency. I cannot express to you in simple terms how annoying Trump's financial advice is to me. Just know, I am glad he's out, even if I have to deal with the pangs of Jim Biden's nonsense.
Dow is off by 150, NASDAQ +10 — but there are extreme pockets of strength in innumerable trading venues.
More on that later. If you want real time access to my calculator brain — join Stocklabs you cheap son of a bitch.
If you enjoy the content at iBankCoin, please follow us on Twitter