I've gained 10 pounds in the past 6 months — and now I consider myself to be a fat fuck — slothing around greedily making money in stocks. For what? What the fuck sort of existence is this? As I type this my wife brought me an early Valentine's Day present of cookies and I ate half — because nothing says "I AM A FAT PIECE OF SHIT" like eating a cookie while blogging.
I lost 75bps today and it felt like I lost 10%. Every trade faded and I felt stupid and my methods to be old and greasy. I will re-evaluate next week and attempt to right the ship.
Things on the agenda include STOP BEING A FAT FUCK, join the country club, and quit eating whatever the hell I feel like eating. Nothing but chicken and broccoli from herein-forth. Moreover, and this goes without saying, time to get back to the fucking gym and away from the griddle overflowing with bacon grease and panned cakes.
My progress in my portfolios.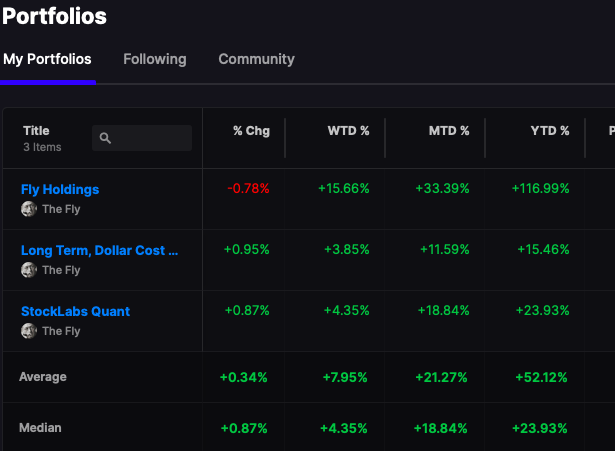 If you enjoy the content at iBankCoin, please follow us on Twitter