I've never seen this before. The trader revolt has spread from GME to anything heavily shorted. Pededstrian names that were shorted for hedges are now exploding with vigor to the upside. People selling naked calls into the frenzy are now met with murderous margin clerks. This will continue until something breaks. The propagandists at CNBC are already calling for action amongst regulatory bodies to stop the madness. Why — the short squeeze in BBBY and GME is causing good pensions to lose their coin in AAPL and MSFT.
The losses in the general market deepened as the day grew old and 3pm margin liquidations became tangible. The Dow was fucked for 630, NASDAQ 260 and all of your favorite financial advisors are telling you that something must be done — because it's only they who can rig prices with their upgrades and downgrades and media mouthpieces — newsletters that are financed by hedge funds — front-running market moving tweets. Fuck these people and everything they stand for. I was in their world for 18 years and left because I was disgusted by it. While I do not think GME at $340 is deep fucking value, I applaud the revolt and breaking of their system — because it's fixed in a certain way to ingratiate those with resources. Now with the playing field tilted in the other direction and ordinary stocks liquidated en masse to finance their short debacles, they're in panic mode and will do everything they can to stop this.
While it lasts, cheers.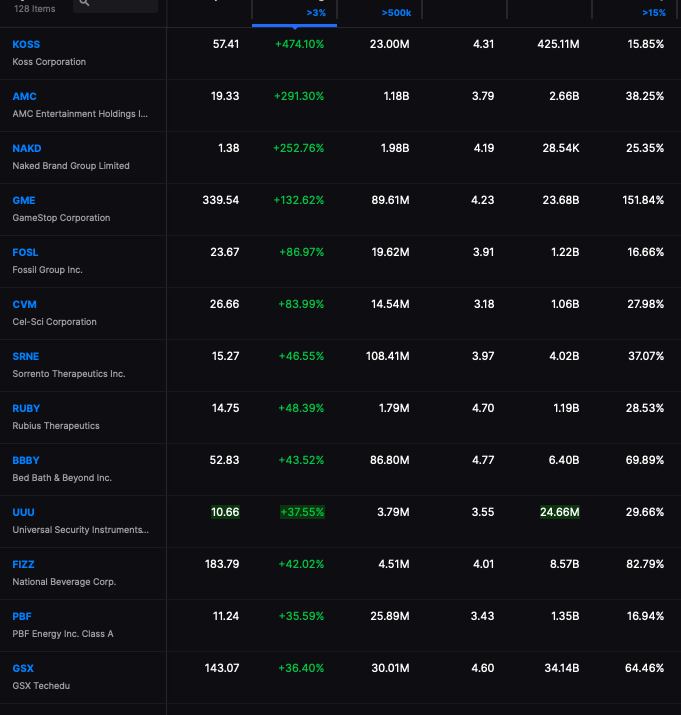 If you enjoy the content at iBankCoin, please follow us on Twitter