See pal, there are two types of people in this world — those who cower and those who look danger in the eyes and eat sandwiches.
I knew the market was trying to surprise sex me, when it dipped to breakeven earlier today, RUNNING AWAY with a massive rally. I said to myself "just take a nap or eat a sandwich and everything will be better later." And it worked!
Nasdaq is up almost 100 again and my spirits are higher than an 8 ball of cocaine in one sitting.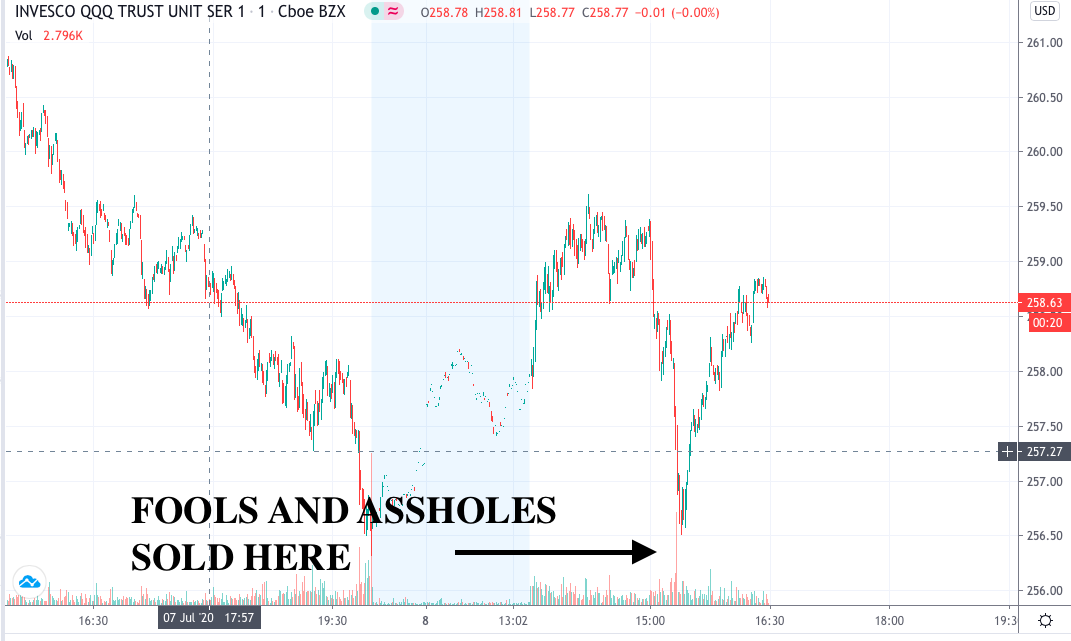 Yes, I bought a bunch of shit and I am making money. Sorry not sorry. Go fuck yourselves.
If you enjoy the content at iBankCoin, please follow us on Twitter