The Fed intervention in investment grade paper today caused everyone to jump into LQD and out of HYG and other 'covenant lite' bonds like LEVERAGED LOANS.
LOOK AT THIS SHIT.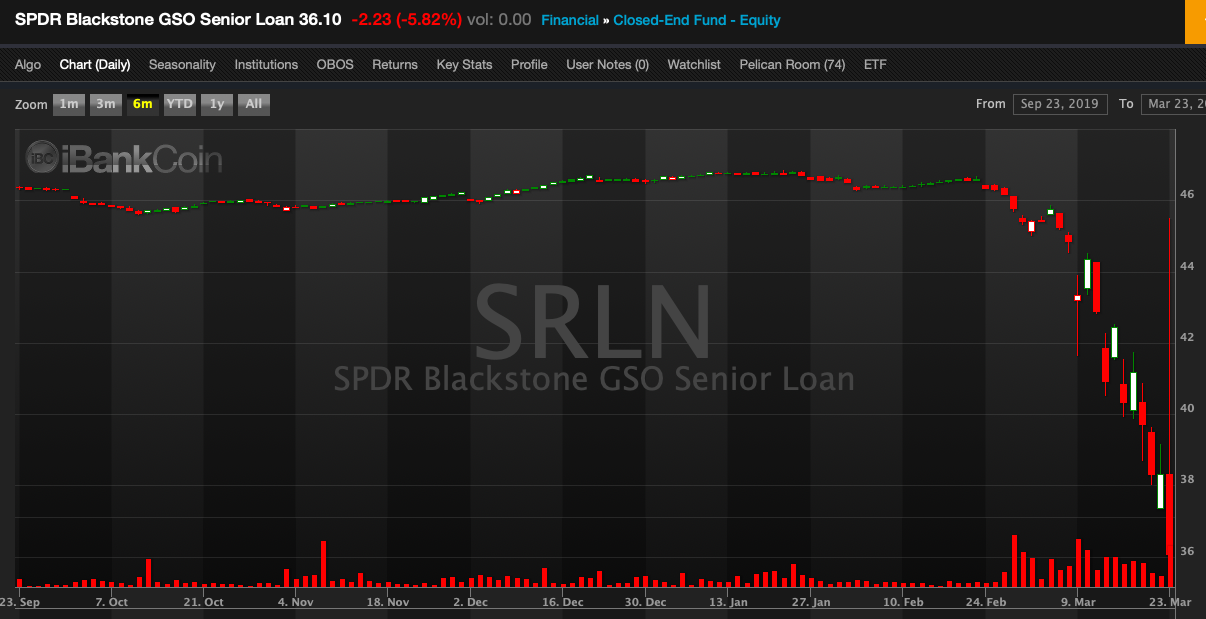 Massive downside moves in banks — BAC off by 8%. The reason being is because those assholes own all of the debt — the leveraged loan debt and the oil and gas debt and all of the CMBS debt that fueled our wonderful economy for the past decade. This is a worst case scenario for banks.
HOWEVER, I am reticent to be short here — as we can see govt working OVERTIME to jimmy rig stocks higher. This will not save us — but the whips are vicious and if you get caught the wrong way — you'll be fucked.
Today's closed trades.
FAZ +10.5%
FAZ +8.2%
TNXP -15%
(ODP -11.5%)
SOXL +11.2%
SOXL +6.1%
FAZ +1.6%
I had a 2x position in FAZ over the weekend, booked it and went long SOXL at 2x because of an average down. I ended up on that too and finally swung around with FAZ and closed it out for a small gain. I was afraid to be short overnight.
I think we bounce, not because it makes sense — but because it's rigged.
I'm also heavily long some gold miners, liking today 5% lift in gold and -582 on the Dow. This is a perfect time for gold bugs to shine.
If you enjoy the content at iBankCoin, please follow us on Twitter