Hard tape, down another 650 — for you. For me, this is what I was born for — to preside over the fires burning bright and hot with orchestral music whirring in the background. While you sat there wondering when stocks would bottom and when you could stop being such a faggot, Le Fly, a man of action, is minting coin.
Now I do not tell you these things to make you jealous. I will give you these fish. All you have to do is reserve a table at House Exodus and they are yours. Someone has to thrive in all this, might as well be me.
TODAY'S BOUNTY
IFMK +32% (bought in AHs last night after seeing volume and price tick)
FAZ +3.7% (bought into close, had a 'hunch')
GRIL +23% (BRO, WANT SOME WHEY WITH THOSE HARD BOILED EGGS)
GRIL +10% (so good I bought it twice)
I have three positions left, one of which is a DOUBLE SIZED position. I am not sure if the market is bottoming and I really do not care. I cannot concern myself with macro events, which is why I sold out of my retirement and Quant accounts in total. I am Captain of this vessel and if it's going down, I will preside over it — not some harebrained "buy and hold" stratagem that only works during good times.
TESTIMONIAL TIME: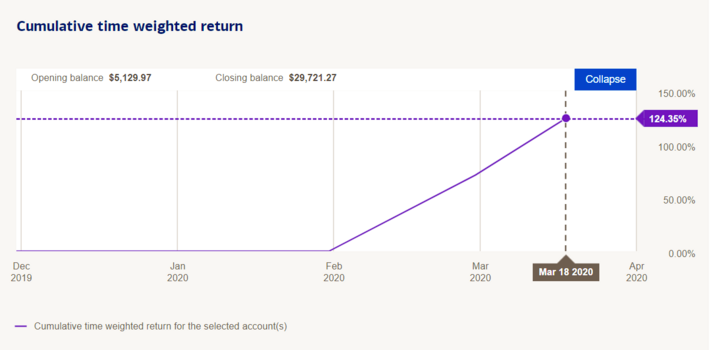 If you enjoy the content at iBankCoin, please follow us on Twitter