Elon Musk is bowling on shorts again, this time by way of small, unnecessary secondary. The company raised a small sum of money, perhaps to build more flamethrowers, raising $2 billion. Pre-market the stock had dropped $30 because they were wrong. Now the stock is sprinting higher and shorts, once again, are living inside of a custom made hell.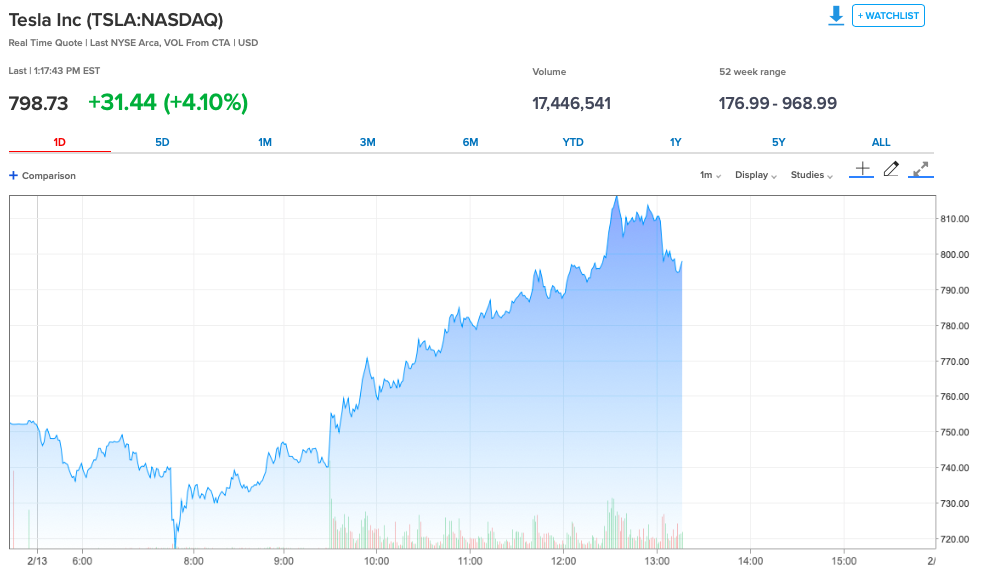 I don't get the fervor, people. Stop betting against innovators.
Separately, the coronavirus took a serious turn for the worse, with more than 15k people diagnosed positive as of yesterday. The ripple affects of isolating the world's second largest economy, the factory of the world, is bound to have some sort of impact. It probably isn't being priced in yet — because people are too busy pricing in the recovery. However, if you get down to brass tacks, this virus is of course a NET NEGATIVE. Will stocks finally get bogged the fuck out, smoking bulls in long Chinese pipes? Only time will tell. But for now, it looks like more nothing.
The Dow is down 70, but my Quant is +70bps. Go figure.
If you enjoy the content at iBankCoin, please follow us on Twitter